Australian Architecture showcases the high quality of architecture and design in Australia providing daily inspiration to the CO-architecture community. Check out the latest projects which were featured last week on the platform.
Fitzroy Bridge House by Matt Gibson Architecture + Design
Fitzroy, VIC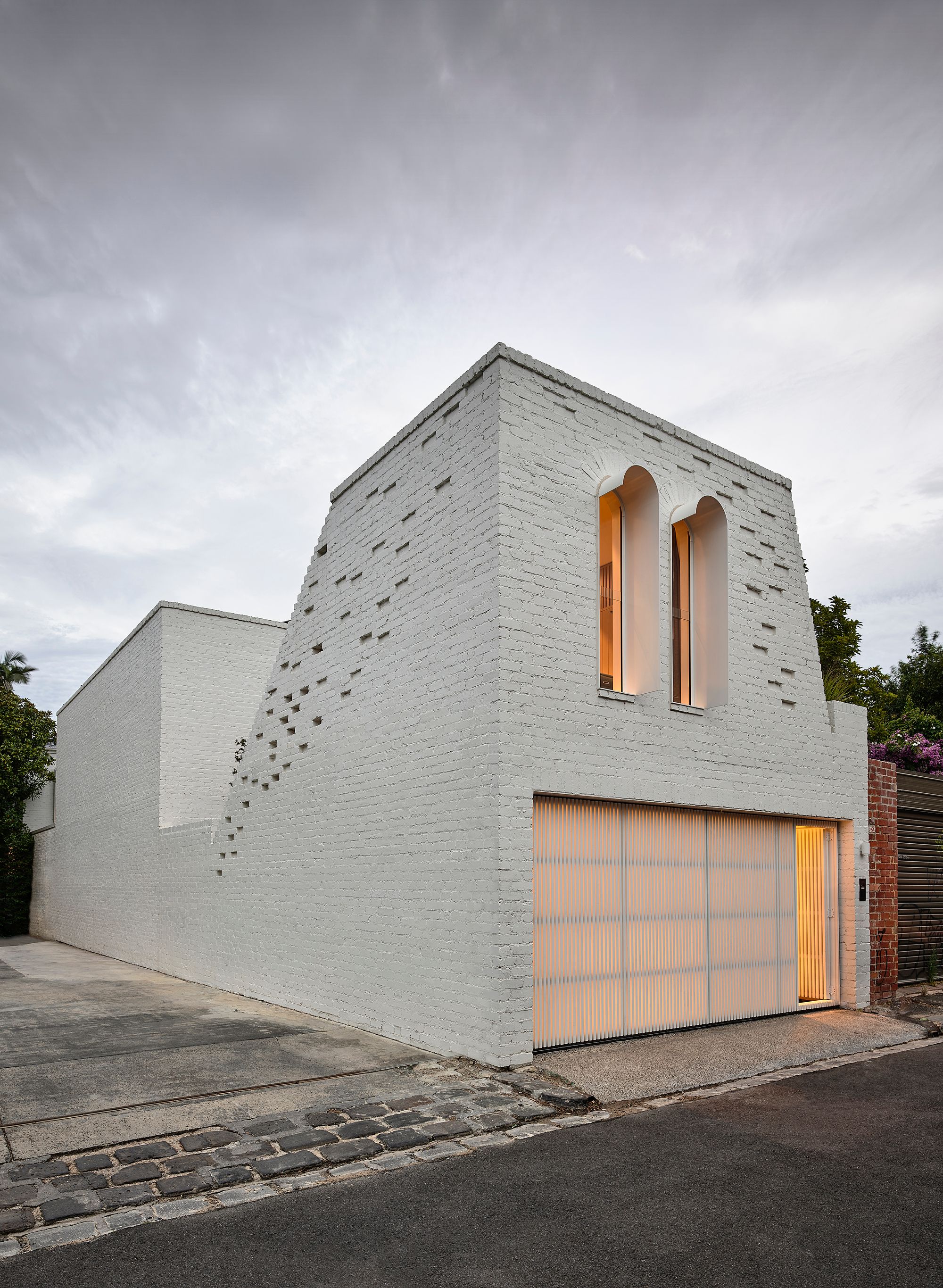 From the Architect: Fitzroy Bridge House involves a conversion of a terrace house graded individually significant in the South Fitzroy Heritage Precinct. Containing a chequered history, the dwelling resides at the end of a terrace row of 4 with a block of flats to its north side.⁠
⁠
Designed for a young family whose vision for the house was strongly tied to the history of the original building, the resulting conversion celebrates the legacy of the site & surrounds, preserving authenticity with creative adaptations that enable responsive family living on a challenging site.⁠
⁠
South Fitzroy - Melbourne's earliest suburb - is characterised by "…attached Victorian era housing of face or rendered brick, chimneys, corbelled capping courses, high solid to void ratio, distinctive rear service lanes with substantial boundary walls, stable and loft structures."⁠
⁠
As opposed to providing a newly attached contrasting addition (an oft supported heritage approach), the resultant conversion is instead set out as a series of separate self similar 'Mews' like outbuildings separated by courtyards.⁠
www.mattgibson.com.au⁠
@mattgibsonad⁠
#mattgibsonad⁠
.⁠⁠
Photographer: @derek_swalwell⁠
Builder: @warwickconstructions
Split House by GSBN Studio
Bondi, NSW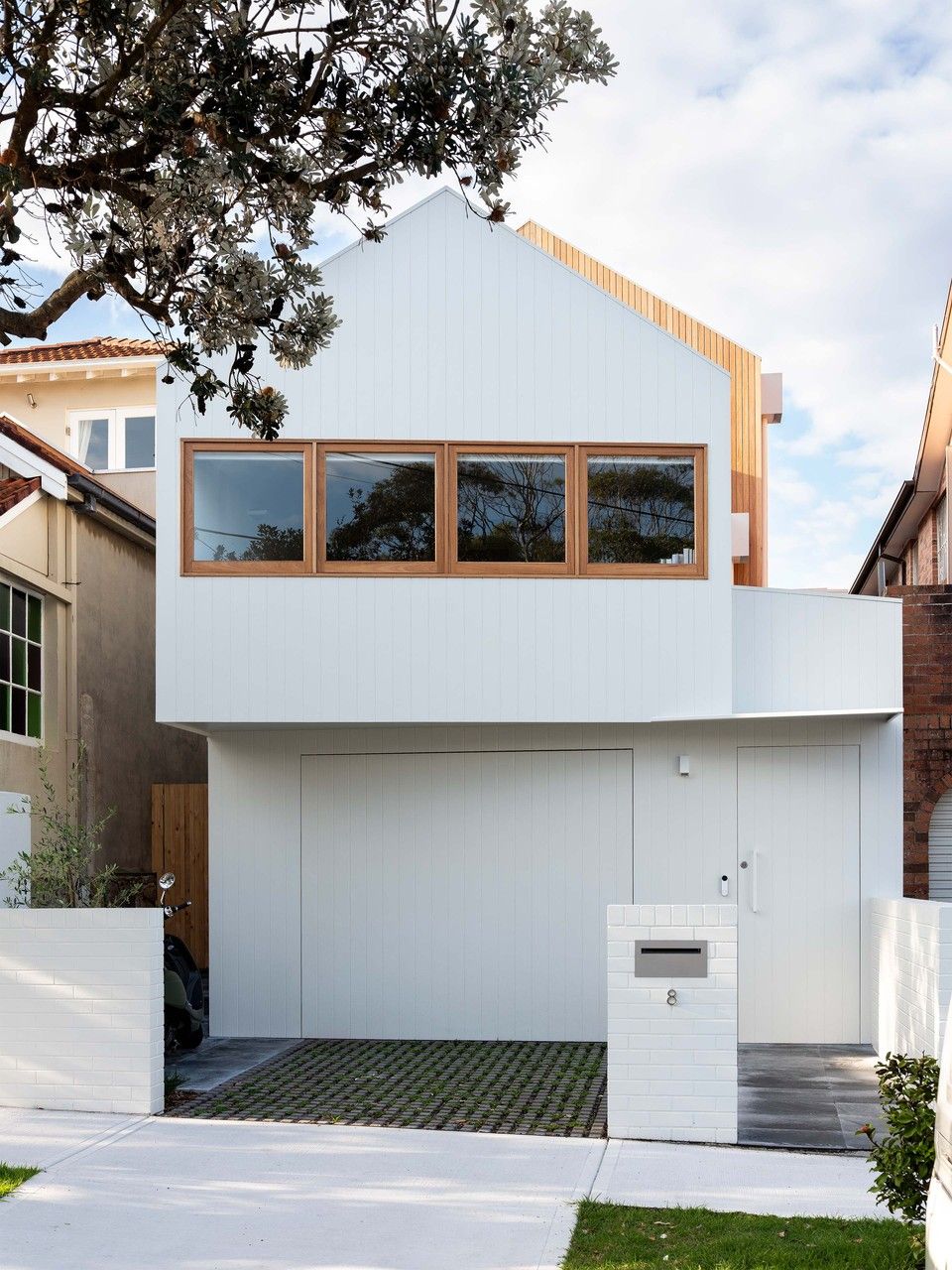 From the Architect: To navigate the limitations of a narrow site flanked by tall buildings, the project took a bold approach to draw in natural light - split the building in half. The commission for a new build in the back blocks of Bondi looked to make the most of a 200m2 lot, given the challenge to accommodate four bedrooms, three bathrooms, open plan living, and a garage - all the while ensuring each space was lively and vibrant. ⁠
Referencing Matta-Clark's architectural "cuts" through structures, Split House celebrates emptiness, missing pieces and gaps. A wedge-shaped void splits the new dwelling into two parts to flood the central living spaces with light. The effect is an ethereal quality of space fit for a young family eager to settle into their life-long home. ⁠
.⁠
www.gsbnstudio.com.au⁠
@gsbn_studio⁠
#gsbnstudio⁠
.⁠
Photographer: @tfadtomferguson⁠
Builder: @heuvelconstruction⁠
Engineer: @cantileverengineers⁠
Stylist: @hollyirvinestudio

Woollahra Residence by Parker Studio
Sydney, NSW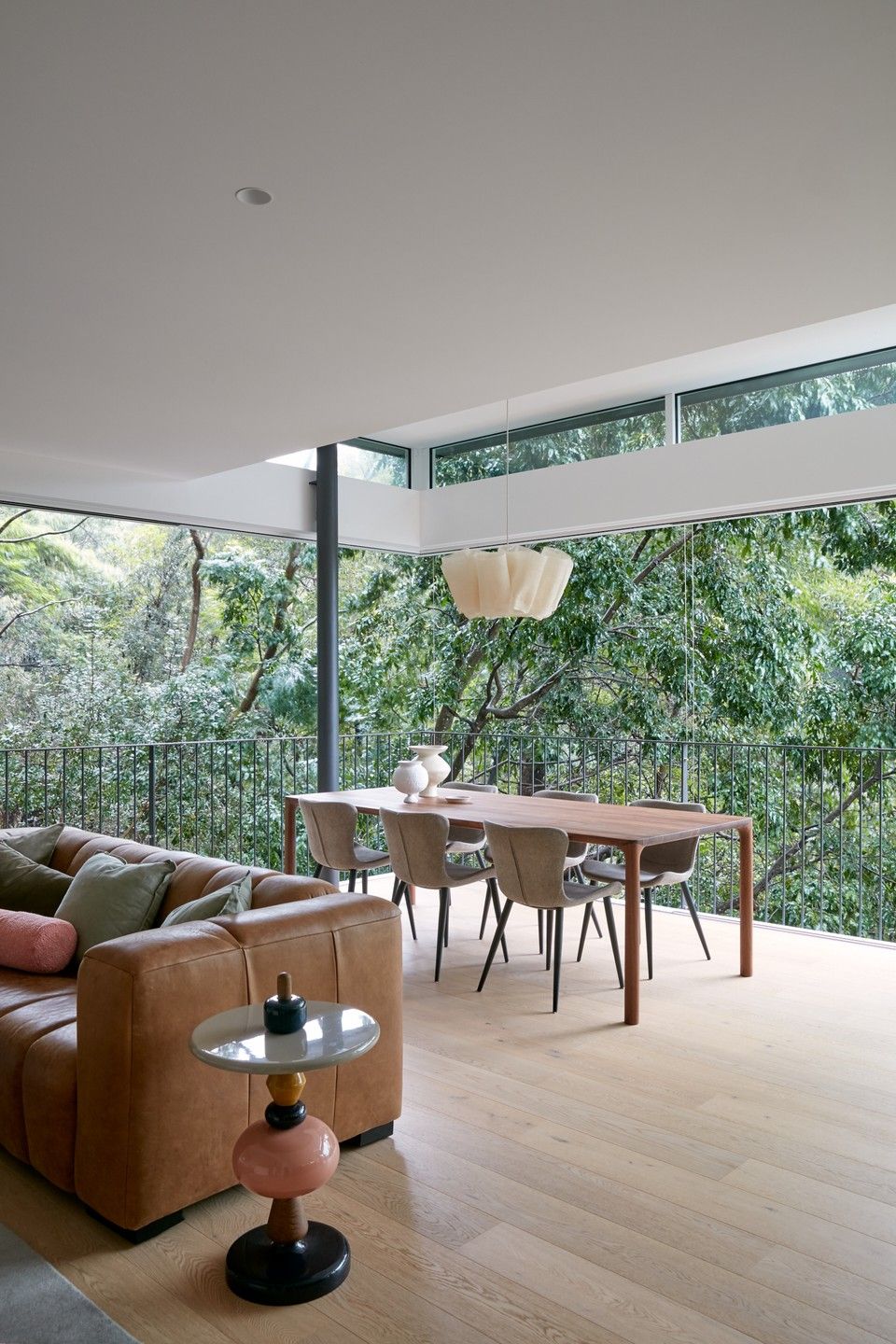 From the Interior Designer: A beautiful family home situated in a leafy street overlooking the treetops, featuring a relaxed & timeless aesthetic maximising the surroundings. A calm, light & bright extension.⁠
The front of house provides a strong contrast to the new extension, with a play on colour & pattern, as seen in the mud room & powder room.⁠
.⁠
www.parkerstudiointerior.com⁠
@studio.parker⁠
#studioparker⁠
#publishedwithbowerbird⁠
.⁠
Photographer: @jacqui_turk⁠
Stylist: @alexandraaustin_stylist
Keane Street House by Giorgi
Perth, WA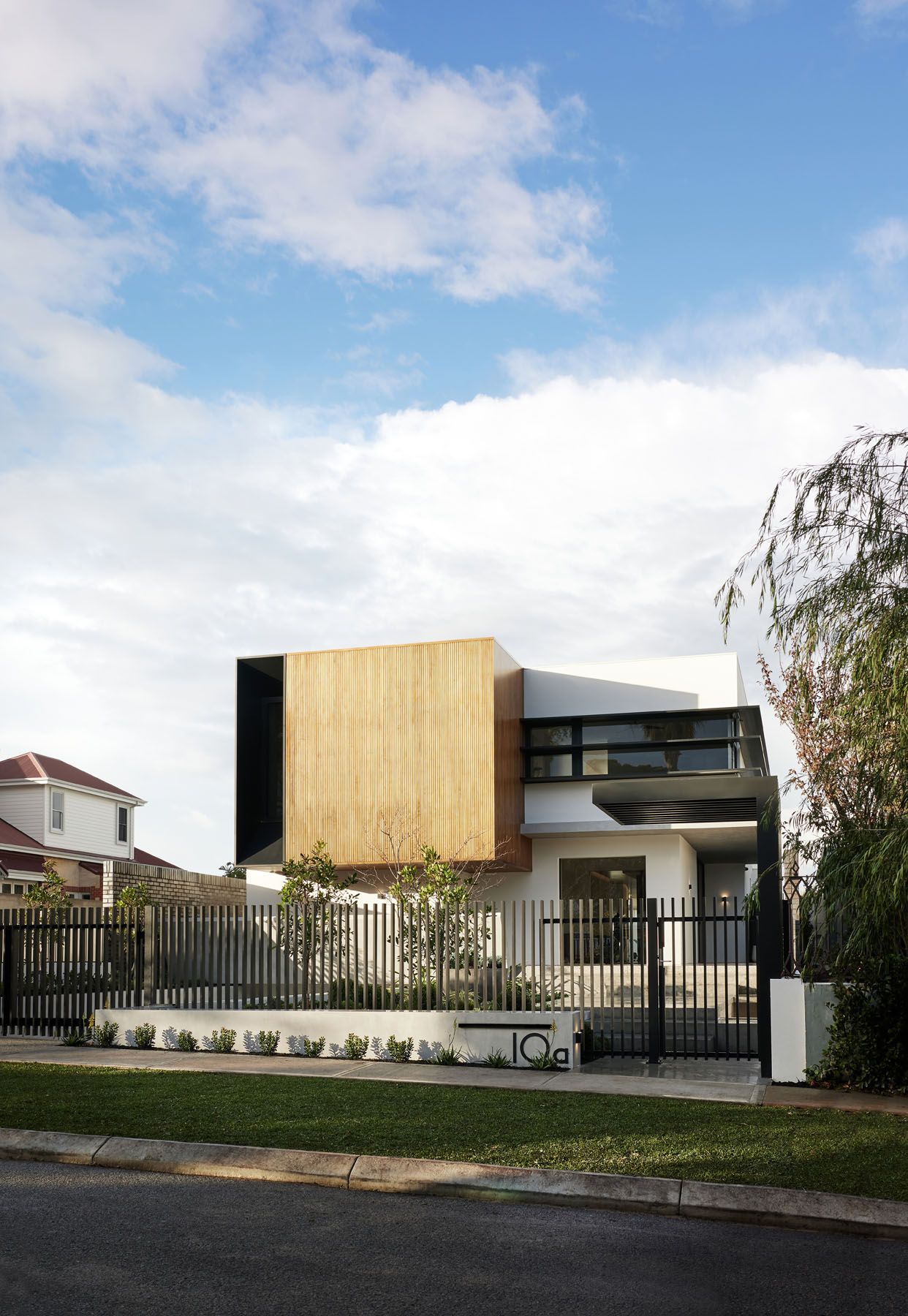 About the Project: This residence uses minimalist architecture principles and highlights sharp angles and soft curves for a timeless appeal. The generous layout contradicts the home's smaller lot and features ample open-plan living areas set within a tranquil and luxurious setting.
.⁠
www.giorgi.co
@giorgi_architects_builders
#giorgi
.⁠
Photographer: @alex_reinders
Design: @giorgi_architects_builders
Builder: @giorgi_architects_builders
Styled and Furnished: @loamaustralia