This remarkable renovation surpasses all expectations for effortless integration. From a dated rental property to a contemporary family home, every detail of this stunning masterpiece is a testament to the meticulous planning and expert craftsmanship from the talented team at Bones Studio.
Nestled on the 405sqm block is the original 'Stables Cottage', a beloved residence that exudes unparalleled charm. The block's width exceeds the standard size by a meter, a lasting remnant of a time when it served as the original passage for horse transportation. This additional space presented a unique opportunity for an extraordinary courtyard-style home that would seamlessly blend the lush outdoors with the interior spaces, bathing every crevice of the floor plan in natural light.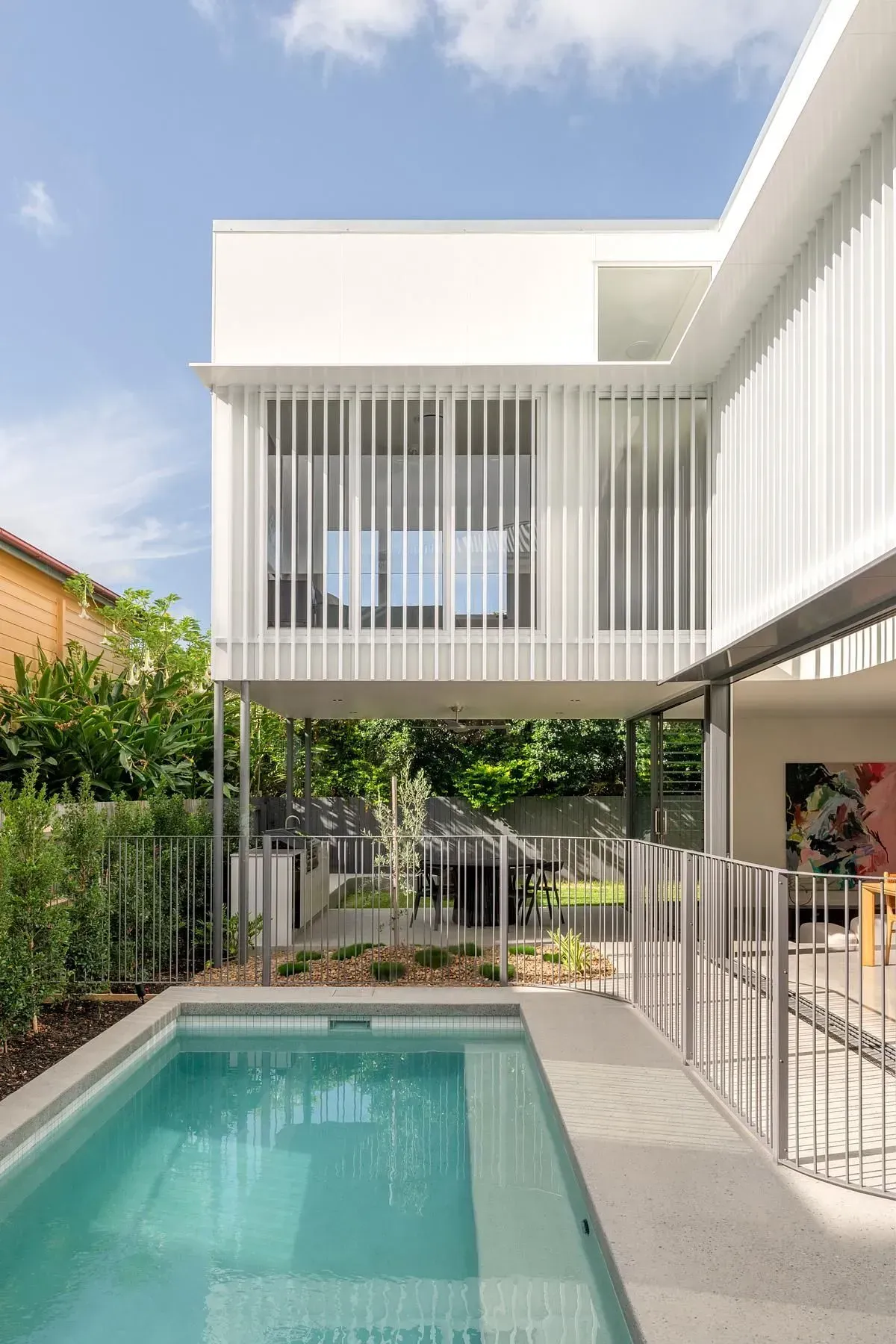 The renovation process was a meticulous undertaking, with a key emphasis on maintaining the integrity of the original sleeping quarters, whilst elevating the bungalow's design to incorporate secure parking spaces below. A tasteful two-story L-shaped extension was added to the rear, providing a new area for communal living and a lavish principal suite, all while elegantly embracing the picturesque Eastern-facing courtyard and pool.

The focal point of the design is the courtyard, serving as the heart of the home, effortlessly interacting with almost every room. Upon arrival, the entry foyer with its transparent glazing offers a view of the courtyard, instilling a feeling of spaciousness and flow. Inside, expansive sliding doors effortlessly blend the kitchen, dining area, and sunken lounge with the outdoor space, blurring the boundaries between indoors and outdoors, and providing a harmonious living experience.
The courtyard's eastern orientation floods the interior living areas with abundant morning light, while the master suite enjoys a desirable northern aspect despite its location on the southern side of the block. To enhance the quality of natural light, a thoughtfully designed battened external screen and a curved void add a layer of sophistication to the space, creating an ever-changing interplay of light and shadow throughout the day.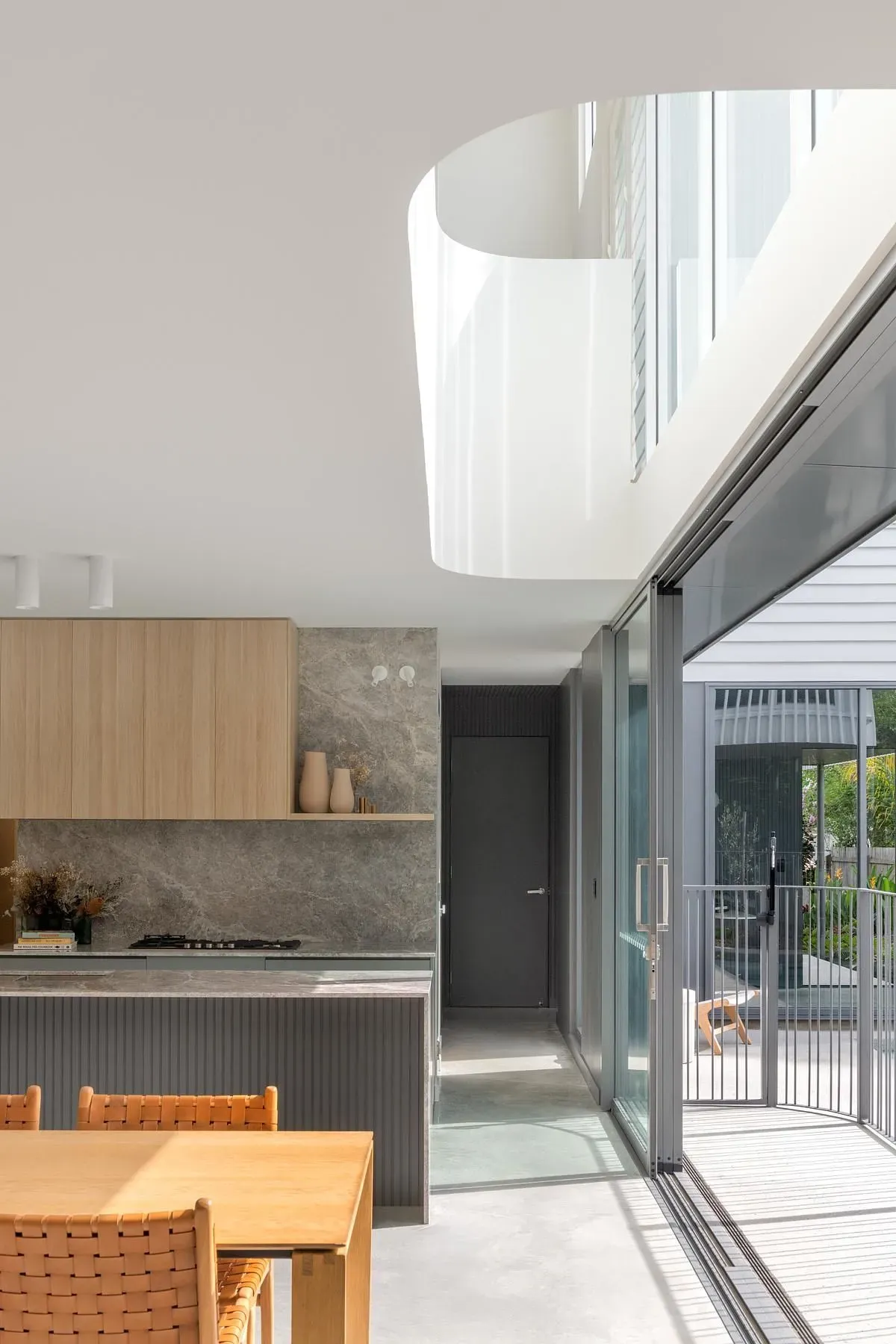 With utmost reverence for the heritage of the original cottage, Bones studio has tastefully restored the original four rooms, repurposing them as cozy sleeping quarters, while seamlessly incorporating modern living spaces in a new two-storey rear extension. The 'L'-shaped configuration of the addition runs along the Western boundary, creating a captivating Eastern-oriented courtyard with a refreshing pool as its centrepiece.

The Stables by Bones Studio is truly a masterpiece, a perfect blend of modernity and heritage, with an unwavering focus on creating a seamless connection with the outdoors. This transformation project has not only breathed new life into a tired rental property but has also created a contemporary family home that exudes elegance, functionality, and the sheer joy of indoor/outdoor living.
Project Details:
Architect: Bones Studio
Photographer: Cathy Schusler
Builder: VDB Projects
Structural Engineer: Vector Structural Engineering
Town Planner: Mecone