Over the past two decades, Austin Maynard Architects have been refining their expertise in residential and multi-residential design. Their most recent ventures, Terrace House and Parklife, provided valuable insights and knowledge that they have successfully integrated into their latest project, Slate House. With its 14 spacious and thoughtfully designed homes, this high-end development stands out not only for its impressive appeal but also for its outstanding sustainability achievements. Touted as Brighton's first fossil-fuel-free multi-residential building, Slate House proudly boasts an exceptional NatHERS rating of 8.2 stars, setting a new standard for eco-conscious living that will hopefully be a catalyst for change in the area.
Born out of a collective desire to challenge conventional apartment building design, Slate House emerges as a testament to innovation and architectural sensitivity. Rather than succumbing to the ubiquitous white boxes that dominate the area, Austin Maynard Architects drew inspiration from Brighton's architectural heritage.  Diverging from the conventional modern apartment buildings, Slate House takes a novel approach by honouring and valuing the enduring charm of the neighbourhood. A suburb renowned for its Victorian villas and Edwardian homesteads, this design is seamless in its integration as the building harmoniously merges with its surroundings, setting a new precedent in architectural design.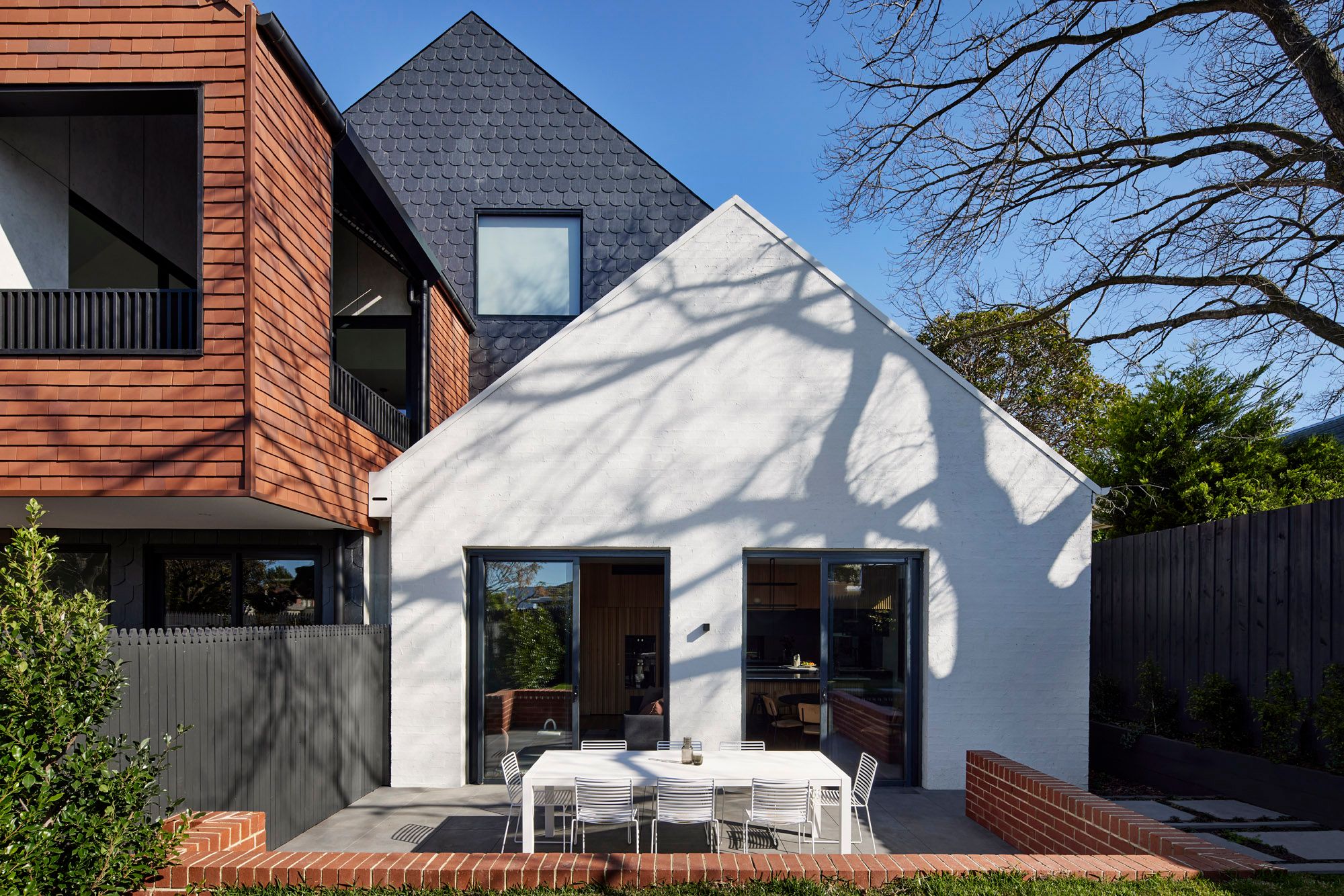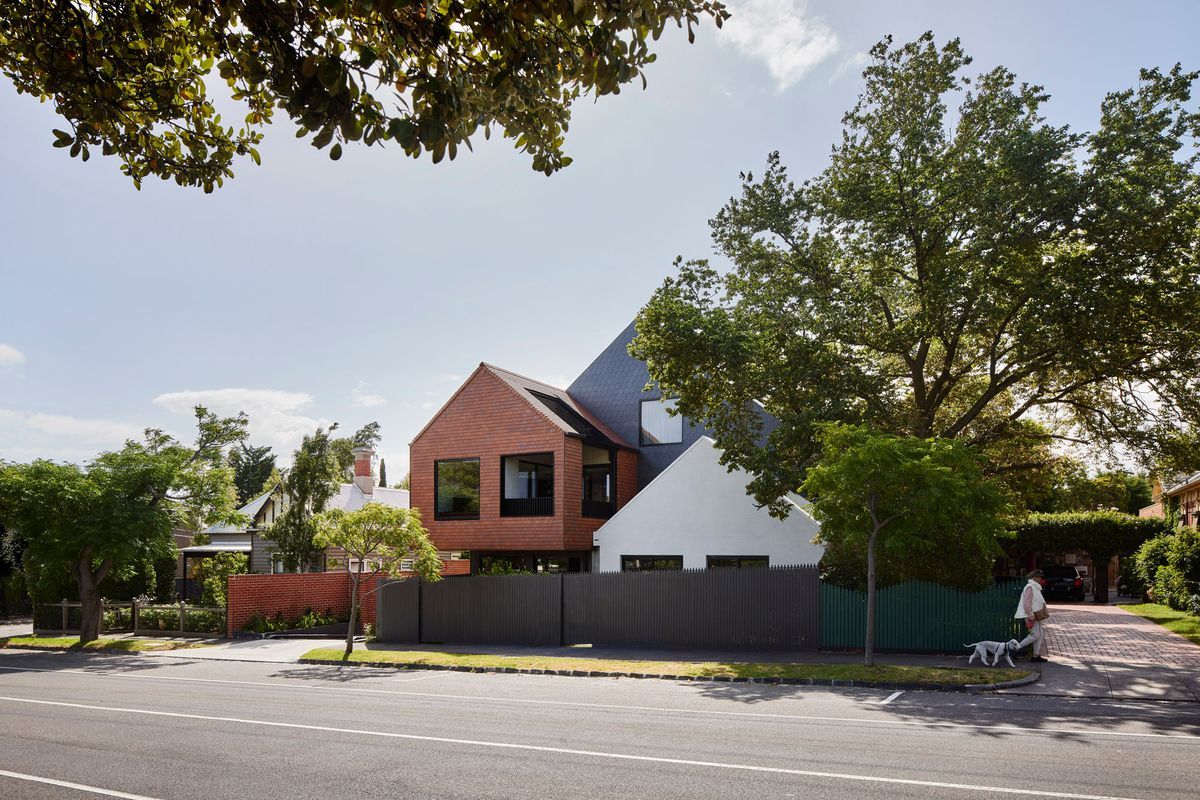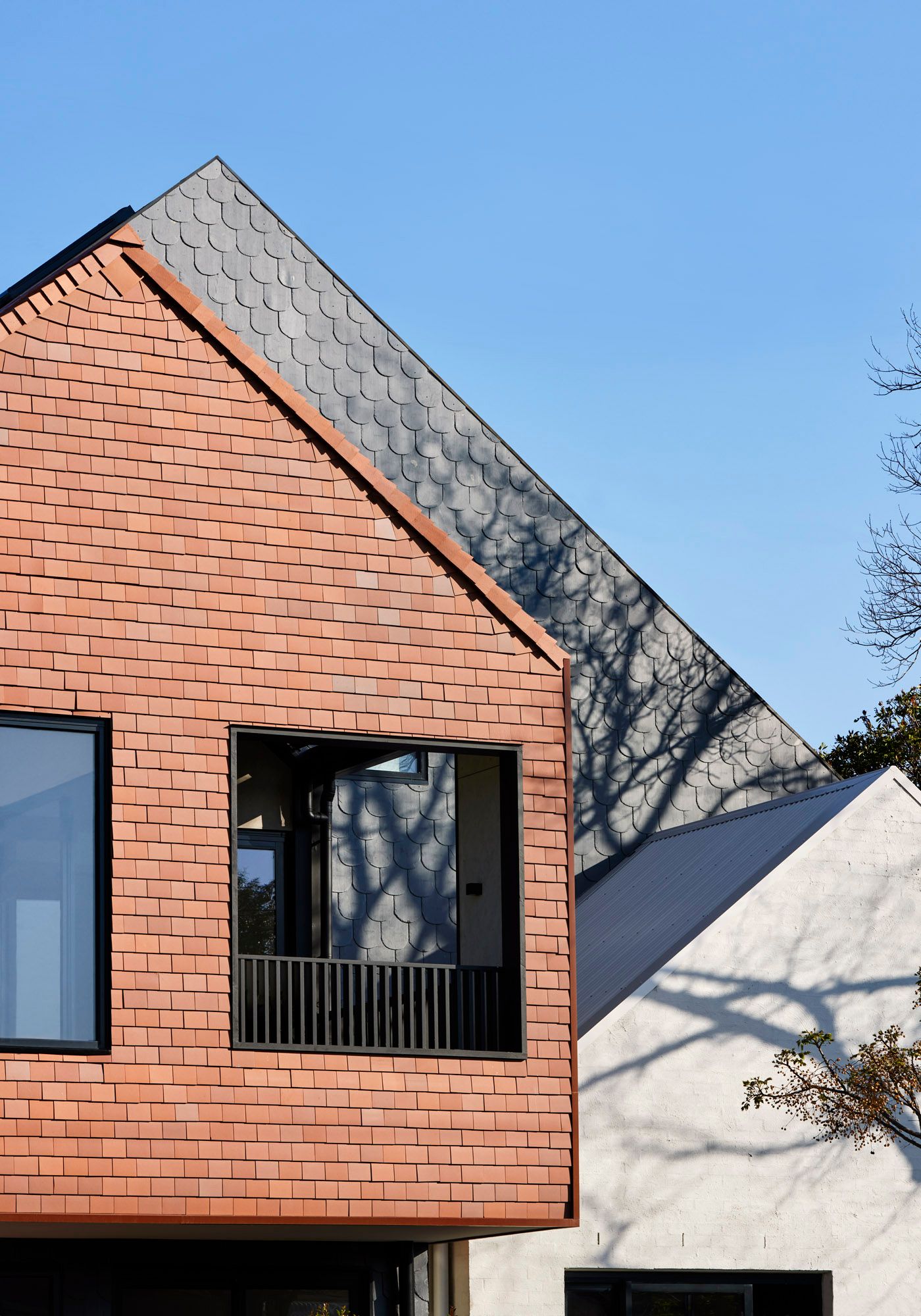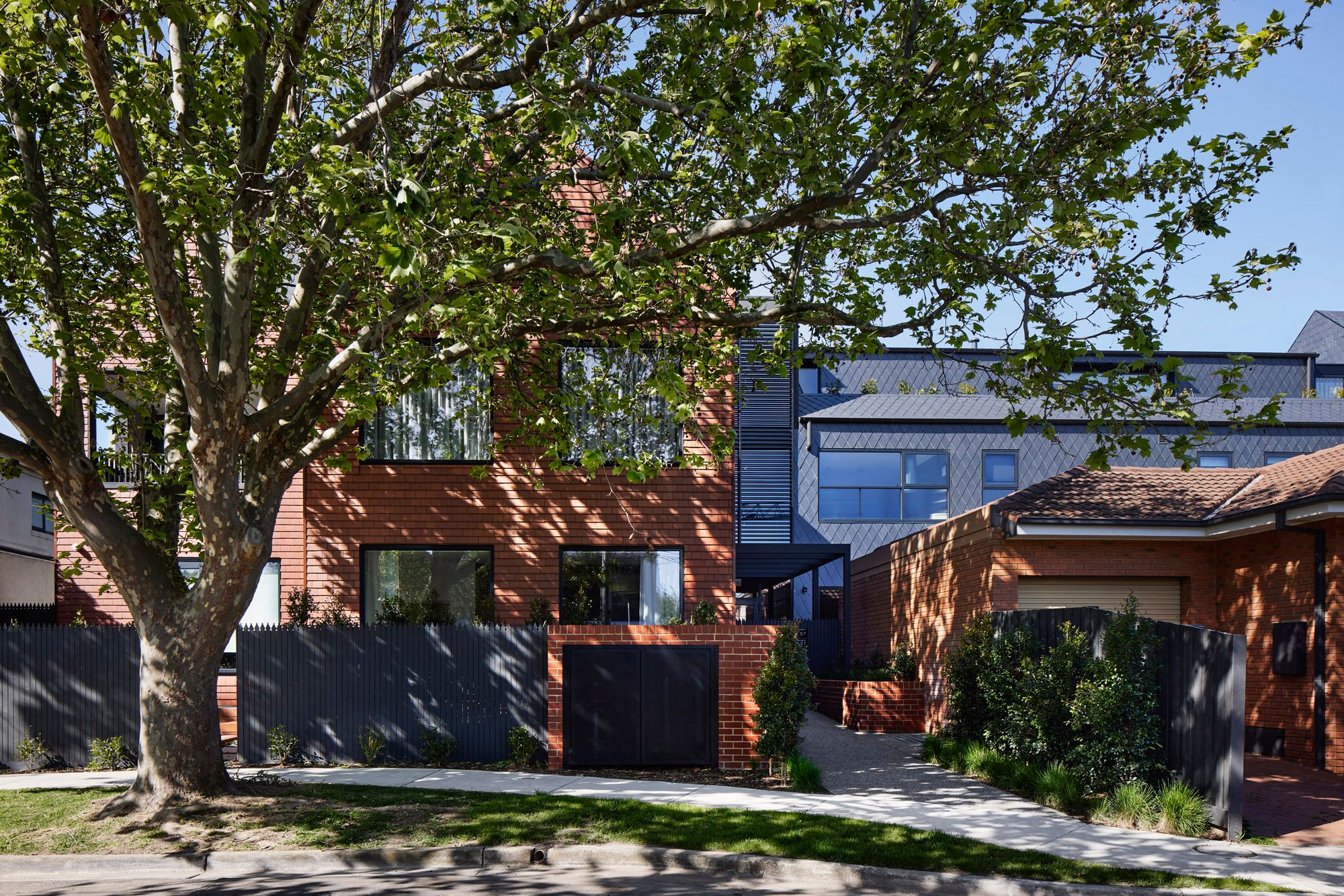 The materiality of Slate House is a testament to its careful integration into the streetscape. Conducting an extensive audit of the surrounding buildings, Austin Maynard Architects identified slate, terracotta, brick, and white masonry as the predominant materials in the area. By incorporating these elements into the construction of Slate House, the architects masterfully fragmented the building into smaller volumes, evoking the charming essence of the beach boxes.
Breaking free from the stereotype that sustainable design sacrifices luxury, Austin Maynard Architects curated spaces that showcase handcrafted architecture, rich colours, and textural finishes. Custom joinery in dark navy, fluted Tasmanian oak cladding, and brass accents create an atmosphere of understated elegance. Every detail, from statement cabinetry to high ceilings and Austin Maynard's renowned storage solutions, has been carefully considered, enhancing the sense of comfort and individuality that resonates throughout the building.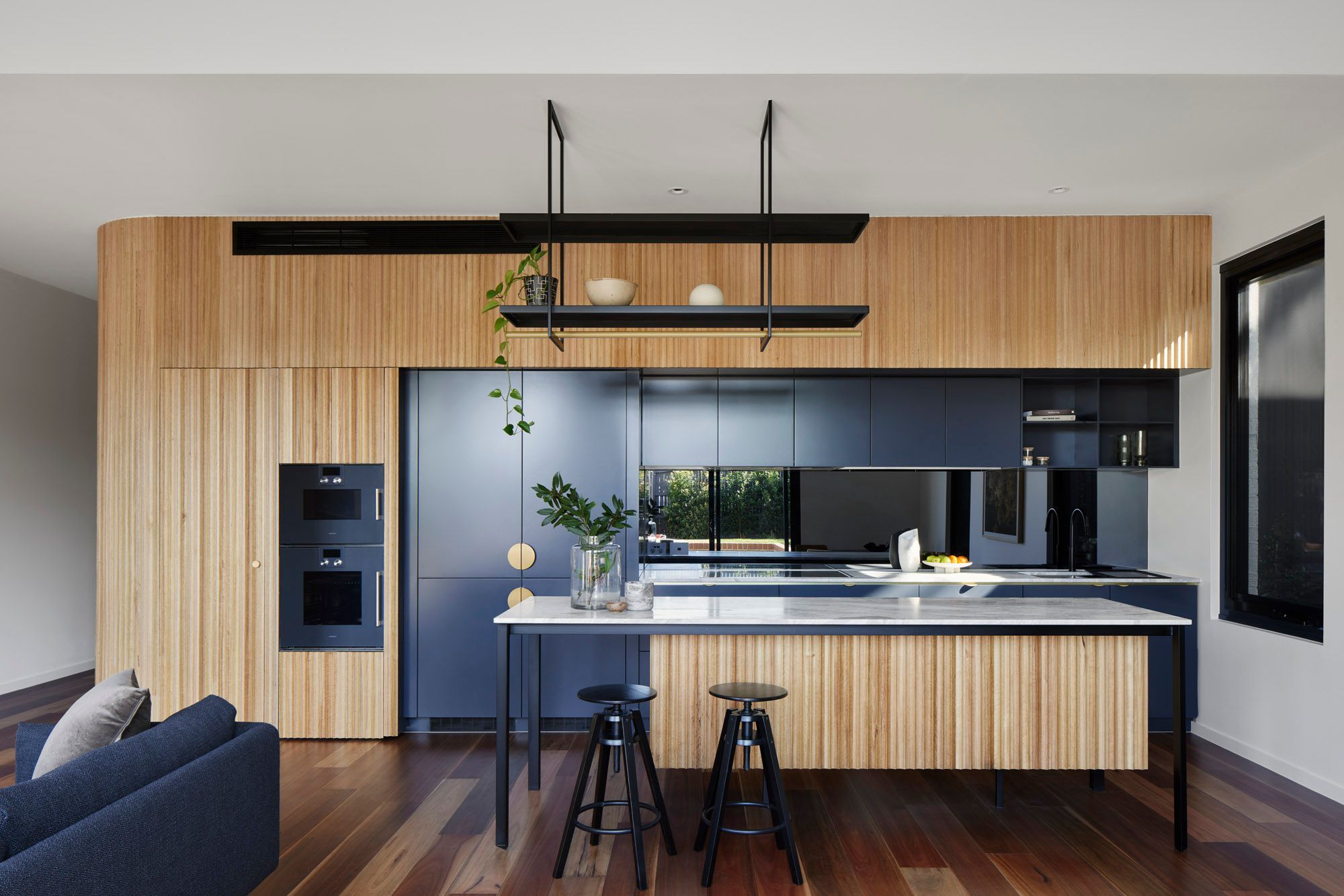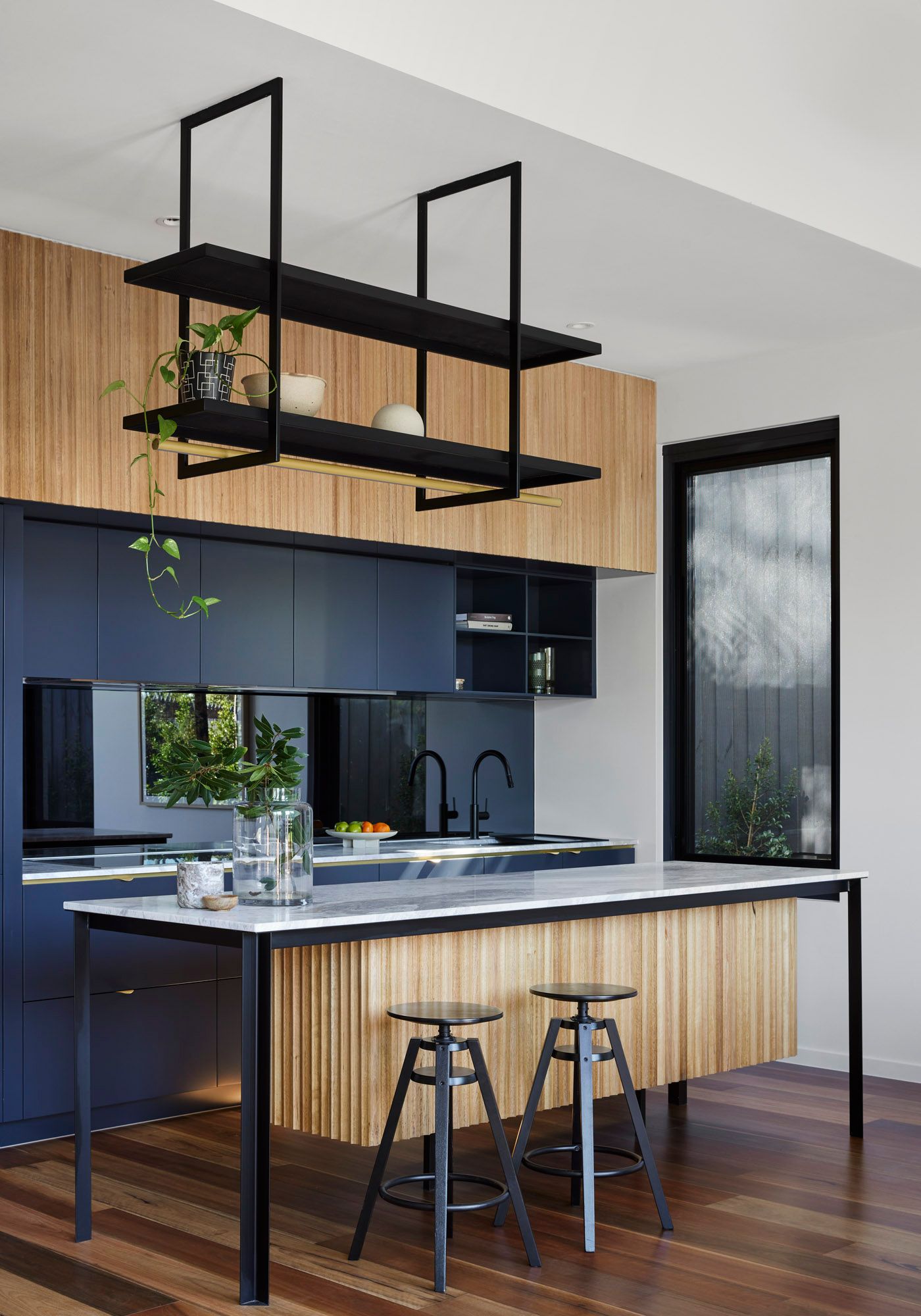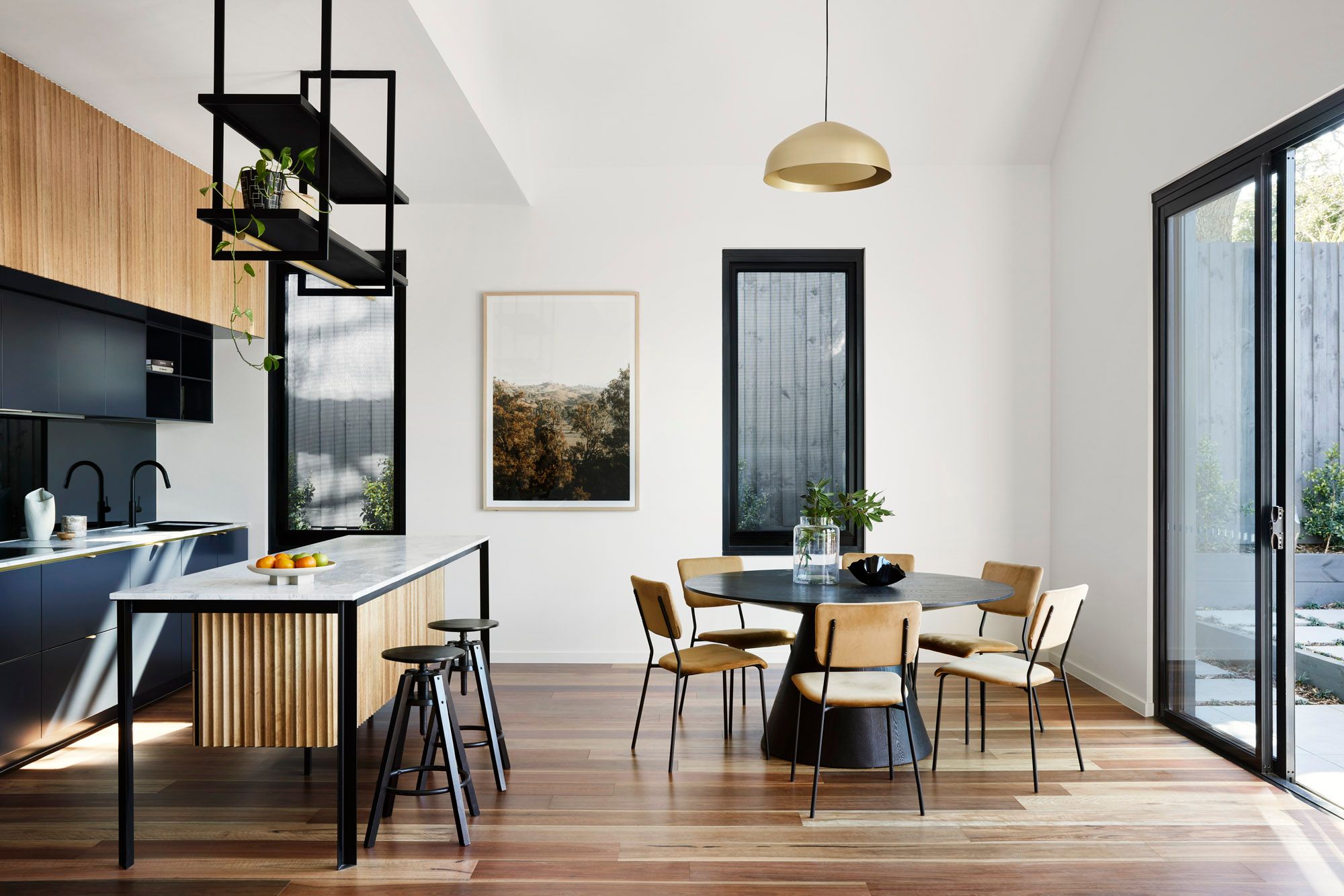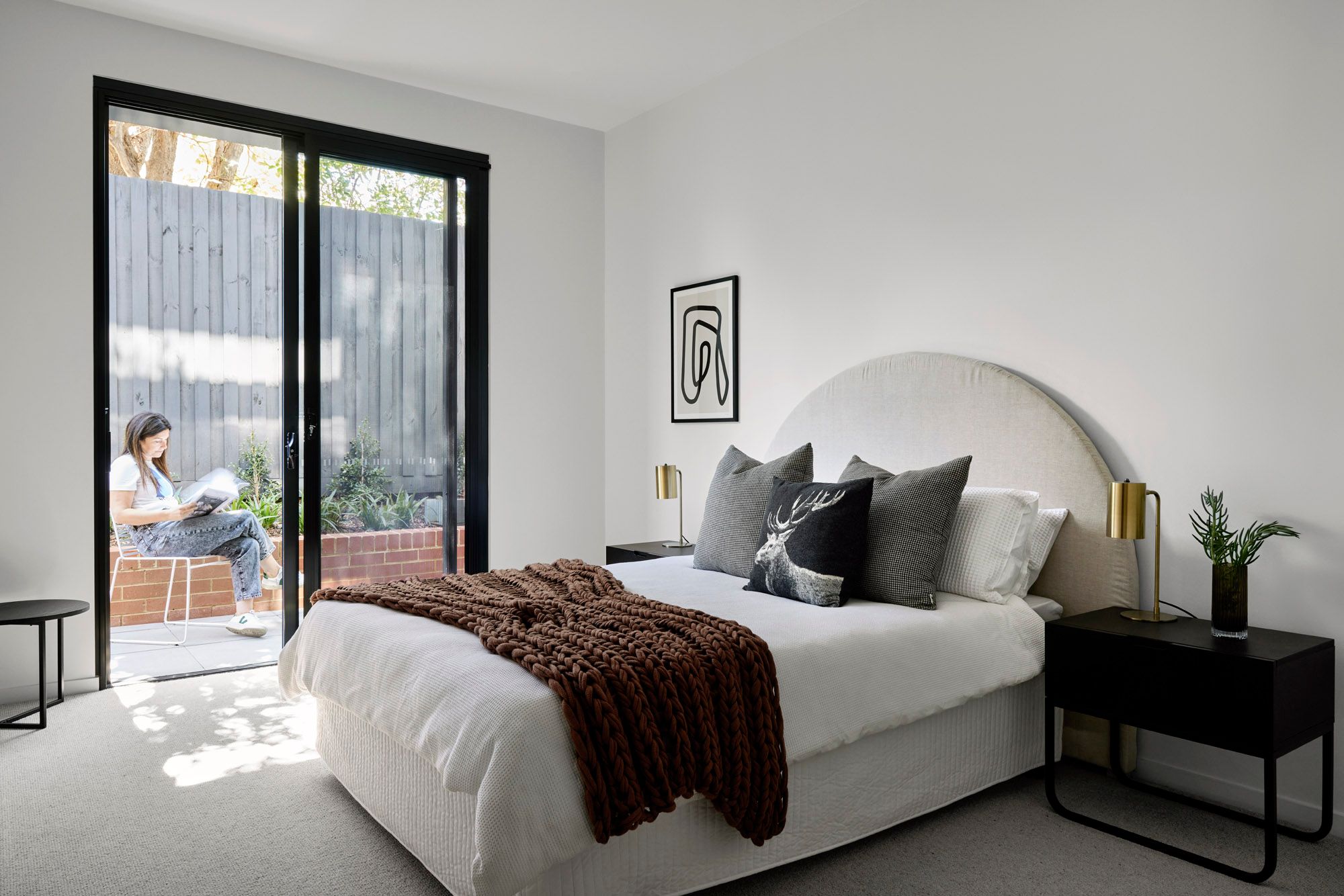 While Slate House appeals to a broad range of individuals, it particularly captivates "Downsizers" within the local community. These discerning residents, seeking a seamless transition from their own homes, are drawn to Slate House, which echoes the character of their existing residences. The development's sustainability credentials and exceptionally low ongoing running costs align with the values of intelligent downsizers who recognise the urgency of addressing the climate crisis. Slate House stands as a testament to the growing movement in conservative areas like Brighton, proving that efficient, high-performing, fossil fuel-free living is not limited to any particular ideology.
Project Details:
Architecture & Interiors: Austin Maynard Architects
Developer: Lucent
Builder: Swell
Engineer: KPA (Structural) & Form (services)
Landscape Architect & Arborist: John Patrick Landscapes
Acoustic Consultant: Cogent Acoustics
Photography: Tess Kelly
Traditional landowners: Bunurong People of the Kulin Nation
---
Winner: 2022 HIA best apartment complex
Shortlisted: Residential Multiple Housing, Victorian Institute of Architects Awards 2023.
Finalist*: Slate House is a finalist in The Urban Developer Industry Excellence Awards