Named "Sky House" due to its prominent 6m x 4m operable roof window situated at its core, this feature plays an essential role in the home's strategy for climatic adaptability. The house not only showcases a design conscious of living in a time of climate change but also represents a broader commitment to developing climate-aware structures. This commitment is evident in the continuous endeavours of the architects who are deeply involved in researching, educating, and practicing the art and science of creating buildings that can respond gracefully to our changing environment.
The central atrium stands not just as an architectural feature in the home but as a designed climatic tool that harmonises with the natural environment. Beyond its environmental functionality, it acts as the central pivot of the home's layout, demarcating private areas from shared spaces. By forging a vertical linkage across floors, it ensures each room benefits from cross ventilation, an abundance of natural light, and an uninterrupted link to the external surroundings. In doing so, the atrium adeptly addresses and resolves several common challenges traditionally faced in terrace house designs, making it an indispensable element in contemporary architecture.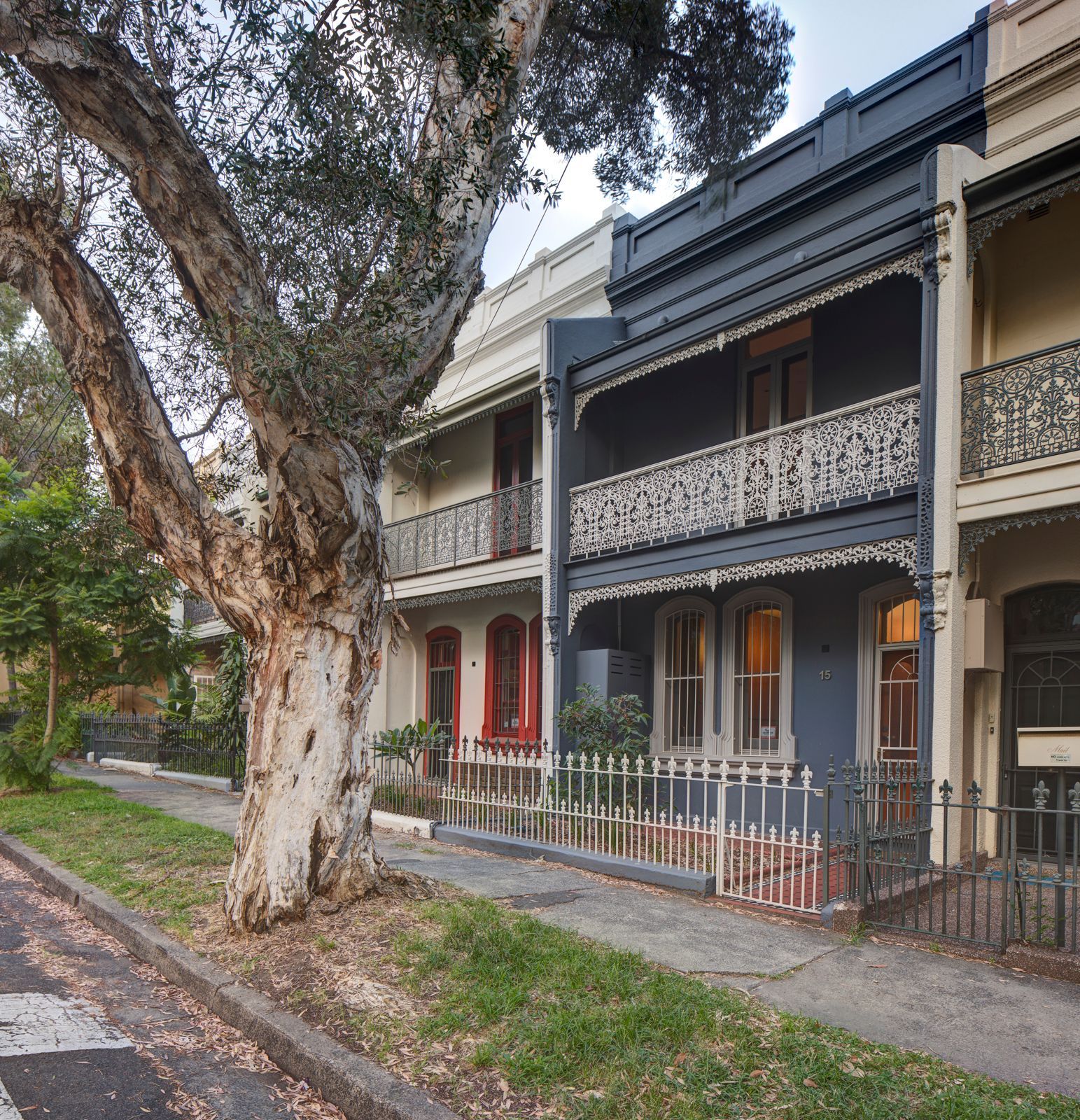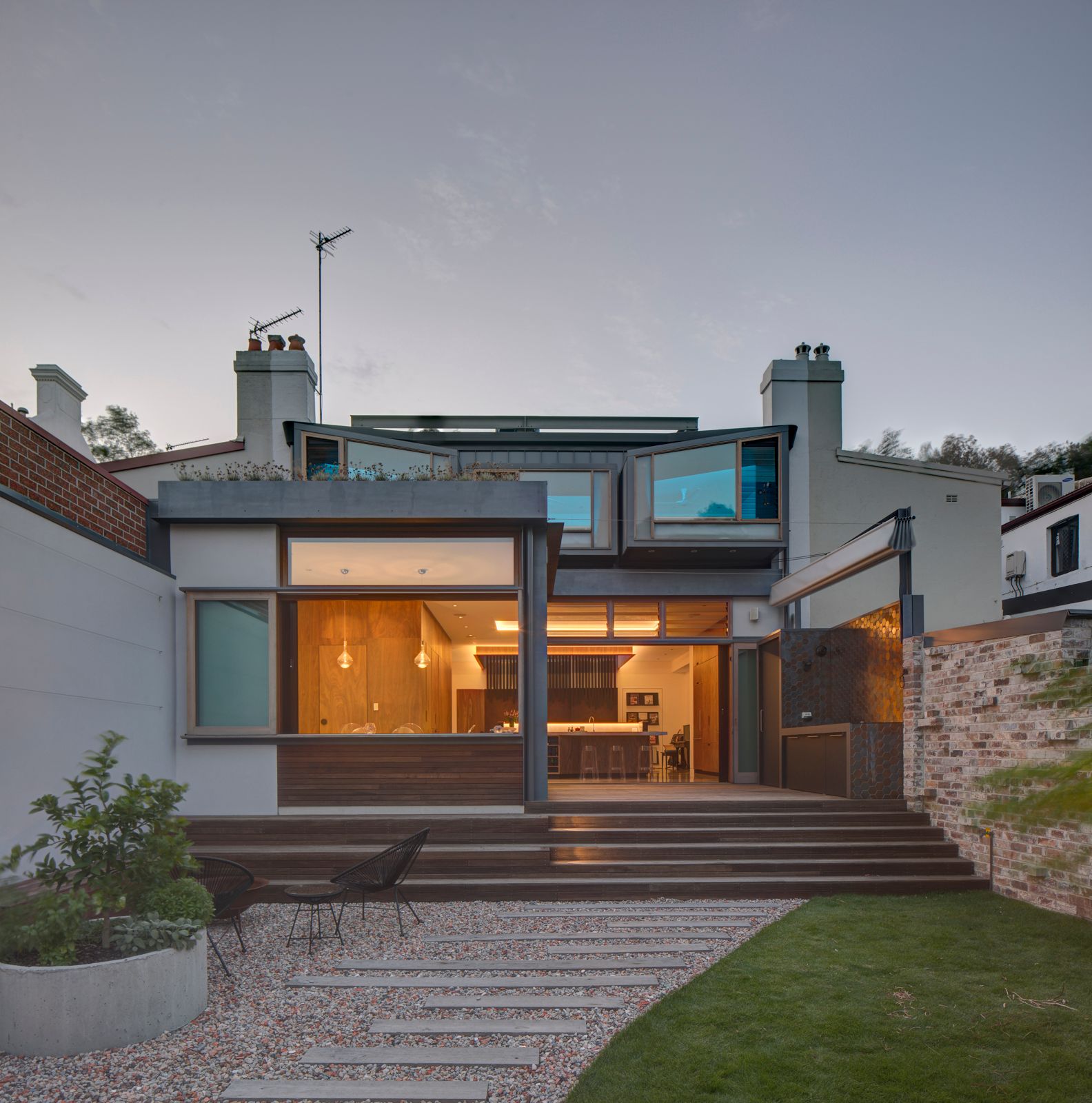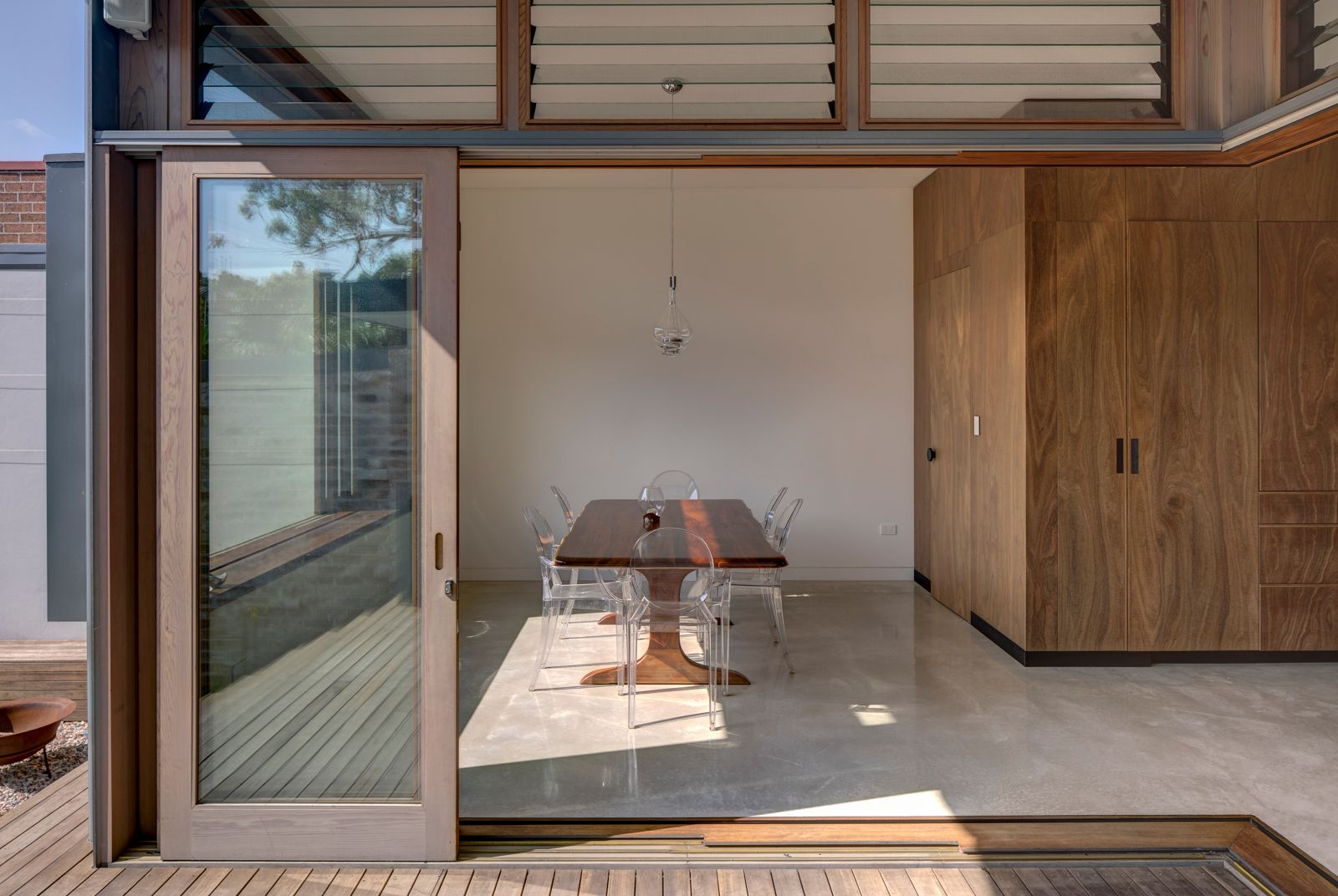 The clients have a vision of this being their long-term residence for the next two decades or more. In light of this, they needed a home that could adapt to family dynamics over time. They desired a design versatile enough to possibly house aging parents, an au pair, mature-aged children in an independent space, or when empty even provide an opportunity to be rented out. Consequently, they made the deliberate choice to merge two adjacent terraces, resulting in the creation of a modern, versatile, and eco-friendly house.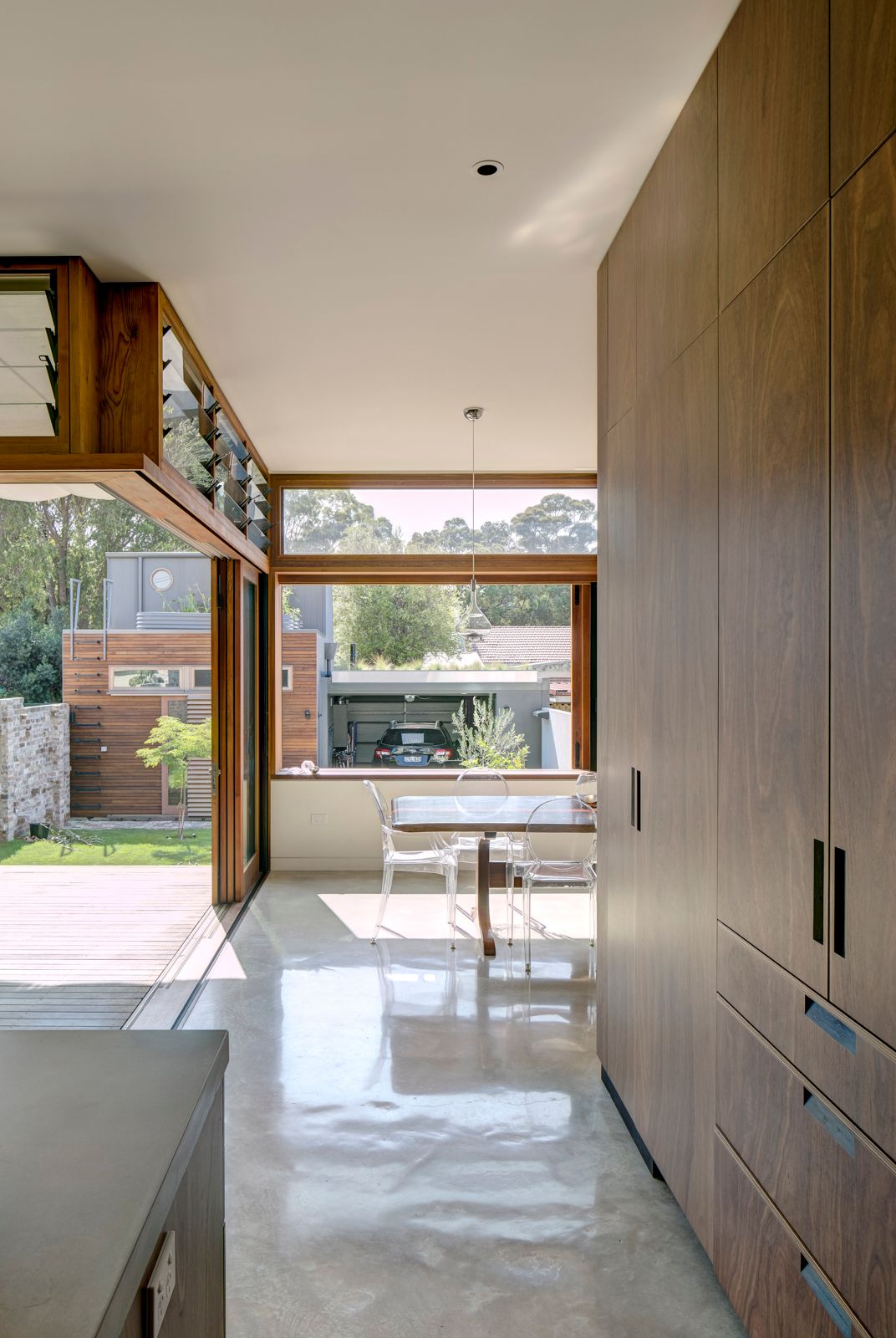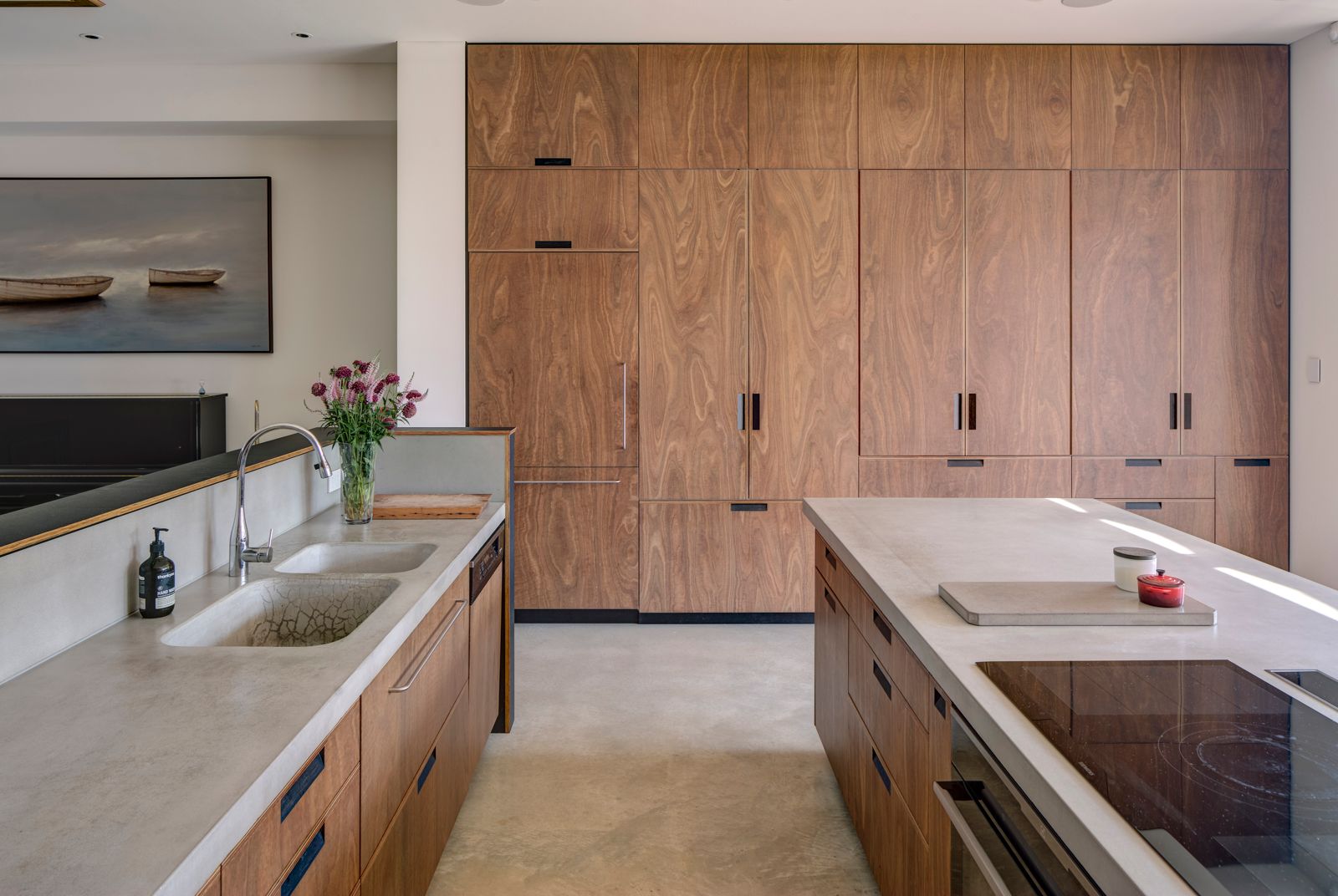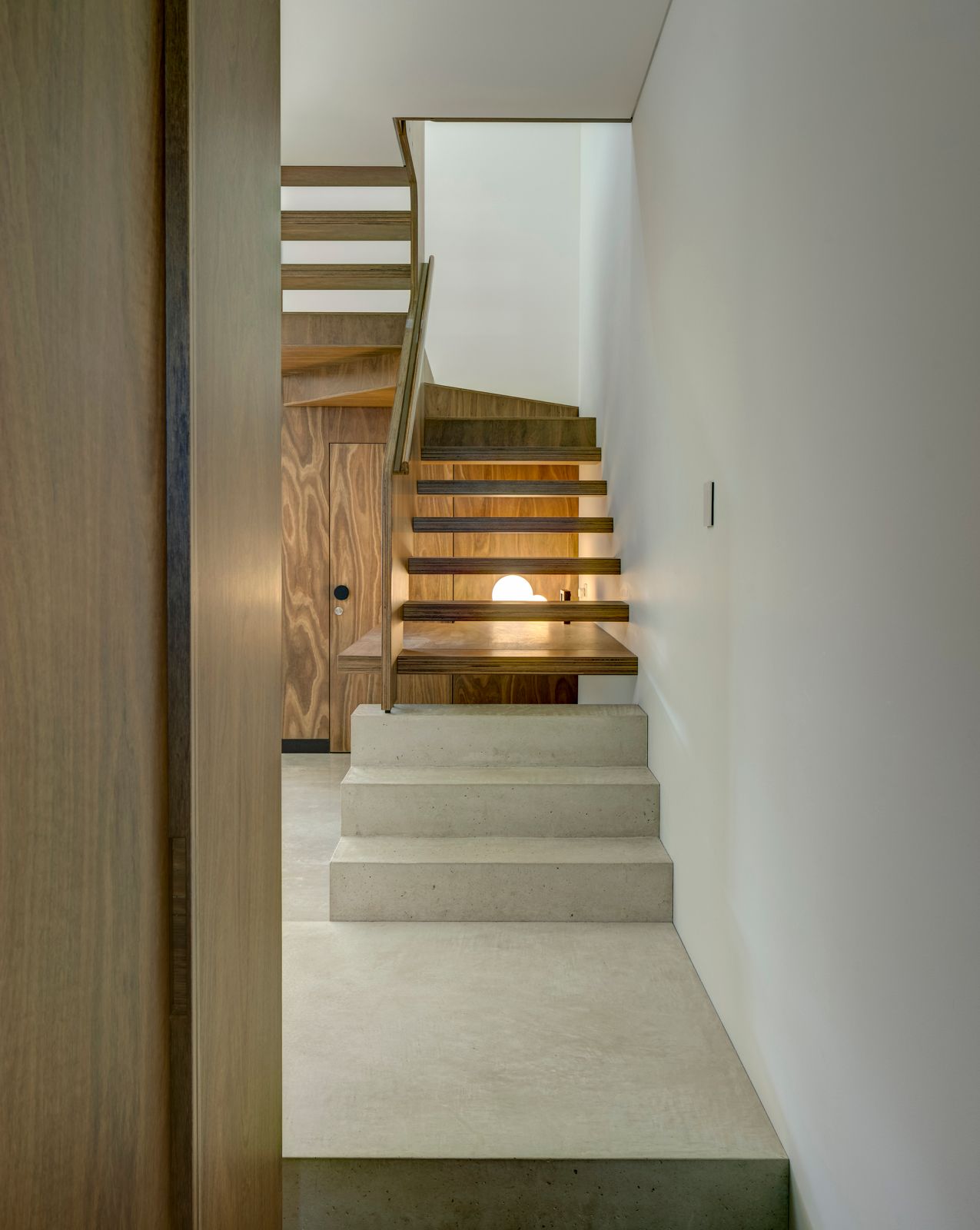 Concerning the materials chosen for the internal spaces, decisions were based on a trifecta of criteria: their long-lasting durability, robust strength, and impeccable aesthetic appeal. These materials not only ensure that the spaces last the long years the clients want to occupy the house but also provide an elegant visual experience that enhances the overall ambiance.
Comfort is attained through the harmonious integration of the carefully chosen building materials and sustainable design principles. The efficacy of this approach was confirmed during recent summer heatwaves when the clients attested to Marra+Yeh that the indoor environment of the home felt similar to an air-conditioned space, despite relying solely on natural cooling methods.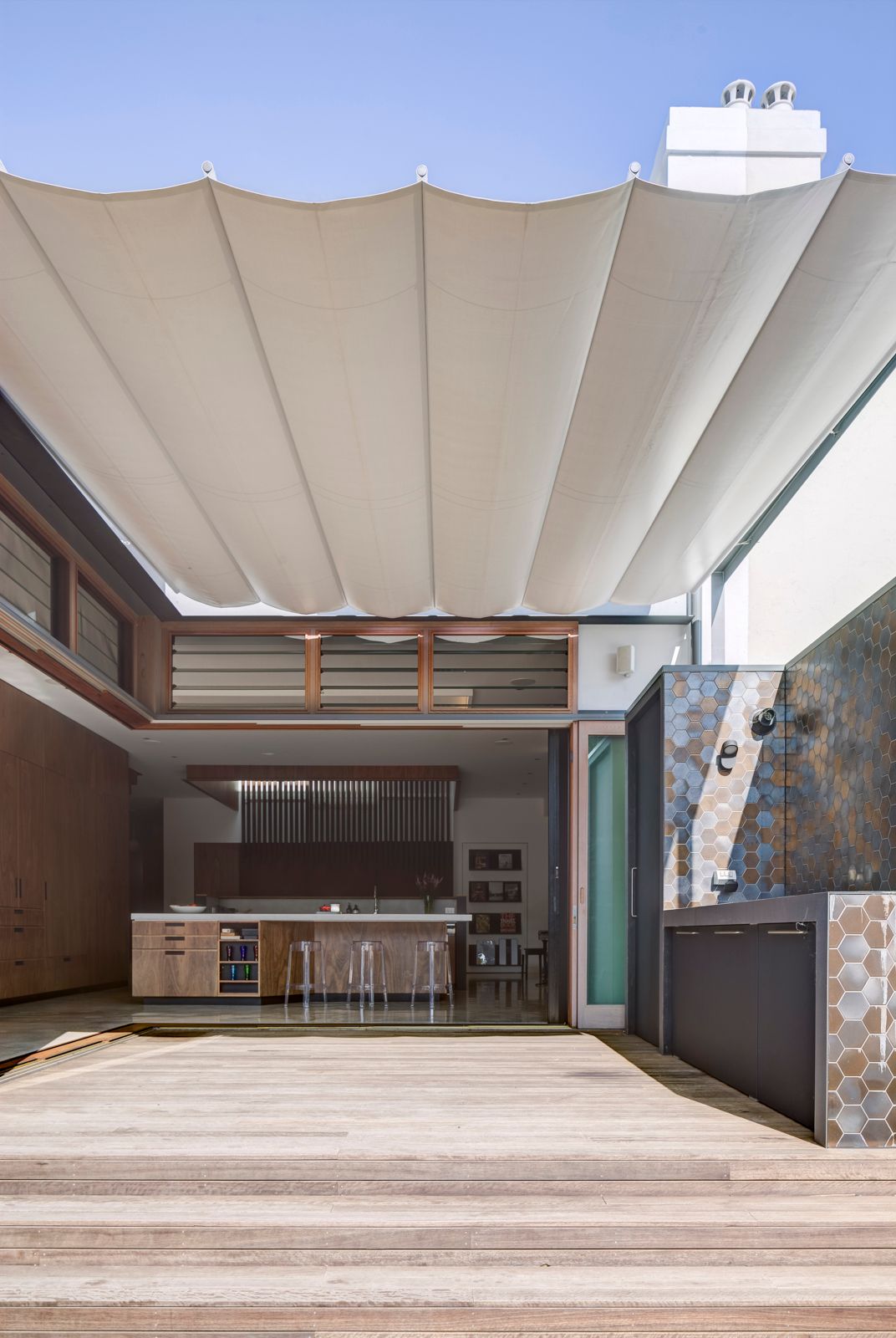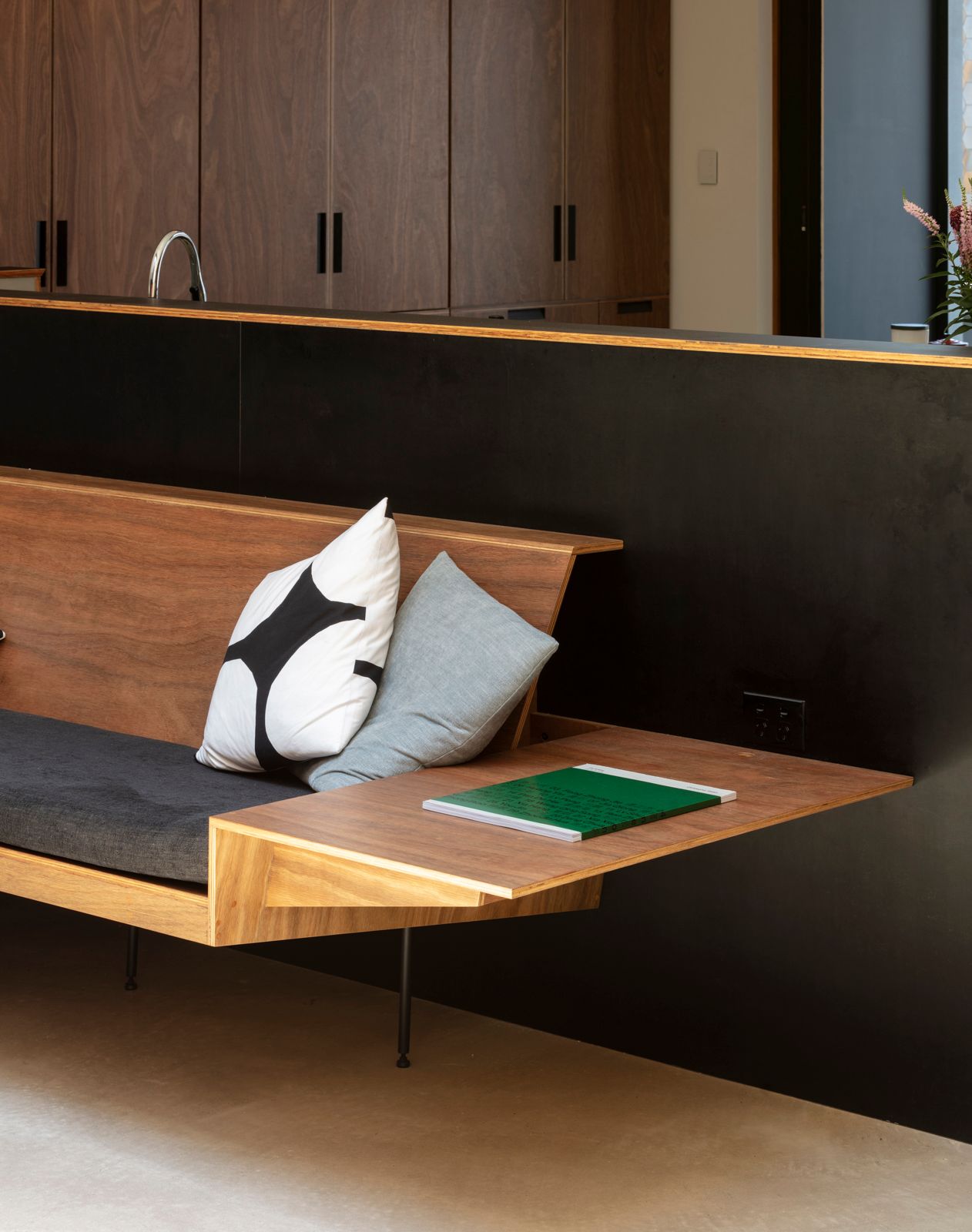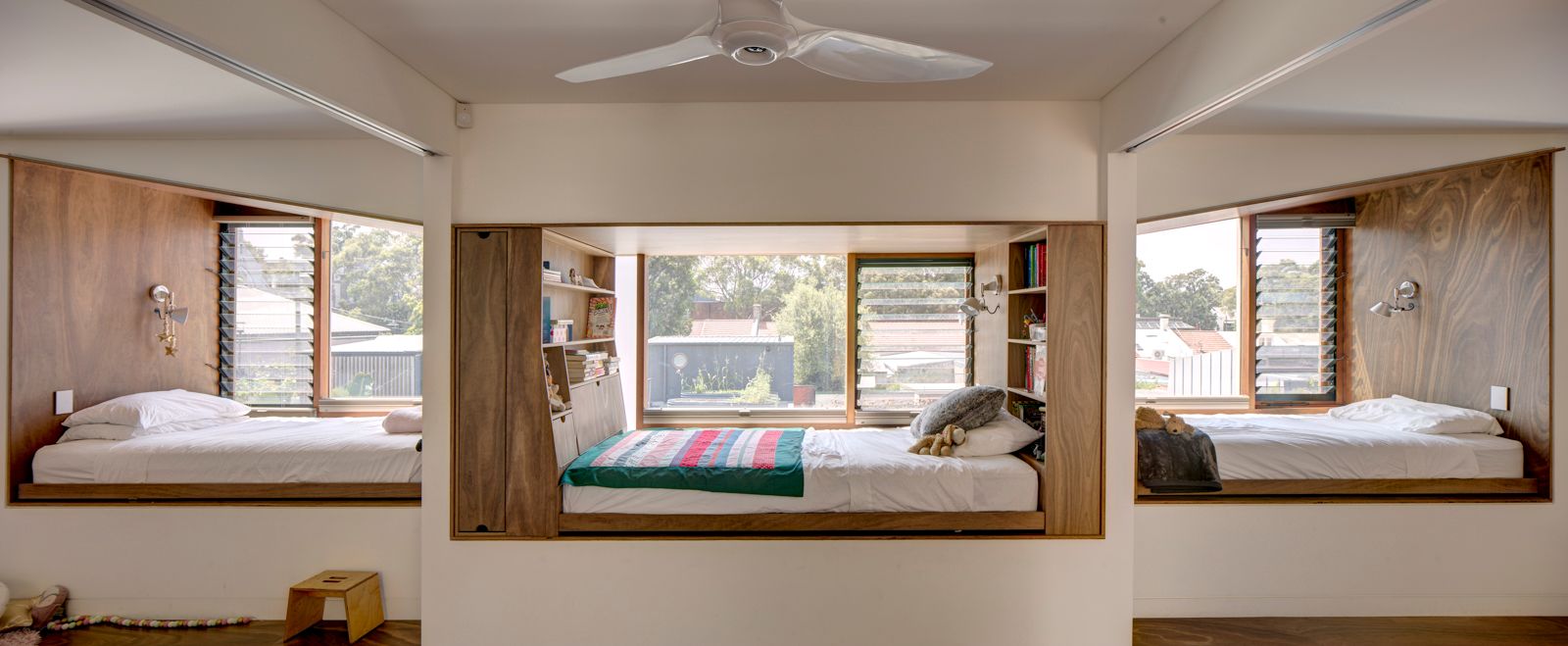 The Sky House, emblematic of sustainable living, reimagines the traditional Sydney terrace. More than just a dwelling, it serves as a dynamic canvas where the seasons play out, inviting the ever-changing panorama of clouds, trees, and the expansive sky into its realm. This design fosters a profound bond with nature's elements, offering its residents an unparalleled sensory experience for years to come.
Project Details
Architecture: Marra+Yeh Architects
Photographer: Brett Boardman
Location: Sydney, NSW
Builder: Shorebuild
Structural Engineering: PMI Engineers
Landscape Design: Arborliz
---
NOW HIRING
Marra+Yeh Architects are currently looking for an Architectural Assistant / Graduate of Architecture to join their Sydney studio on a part-time basis.
---
CO-ARCHITECTURE COMPANY PROFILE
To find out more about Marra+Yeh Architects you can visit the Marra+Yeh Architects company profile. Its a great place to discover more about their studio and gain valuable insights into their work.