Written by Sheridan O'Leary
Elevated off the ground due to a flooding overlay, the house is made up of several primary elements, each with its own distinct spatial organisation, set inside a perimeter of columns.
Designed by the talented architects at MI—JI, AB House is a unique blend of form, function, and beauty. The steel frame of the house acts as a bounding box for all the components, and the house is divided into zones of constant and temporary use such as long-term space, short-term space, and transition space. The rotational play of the corridor generates a seamless balance between light and privacy, making sure that each part of the house gets ample sunlight and privacy.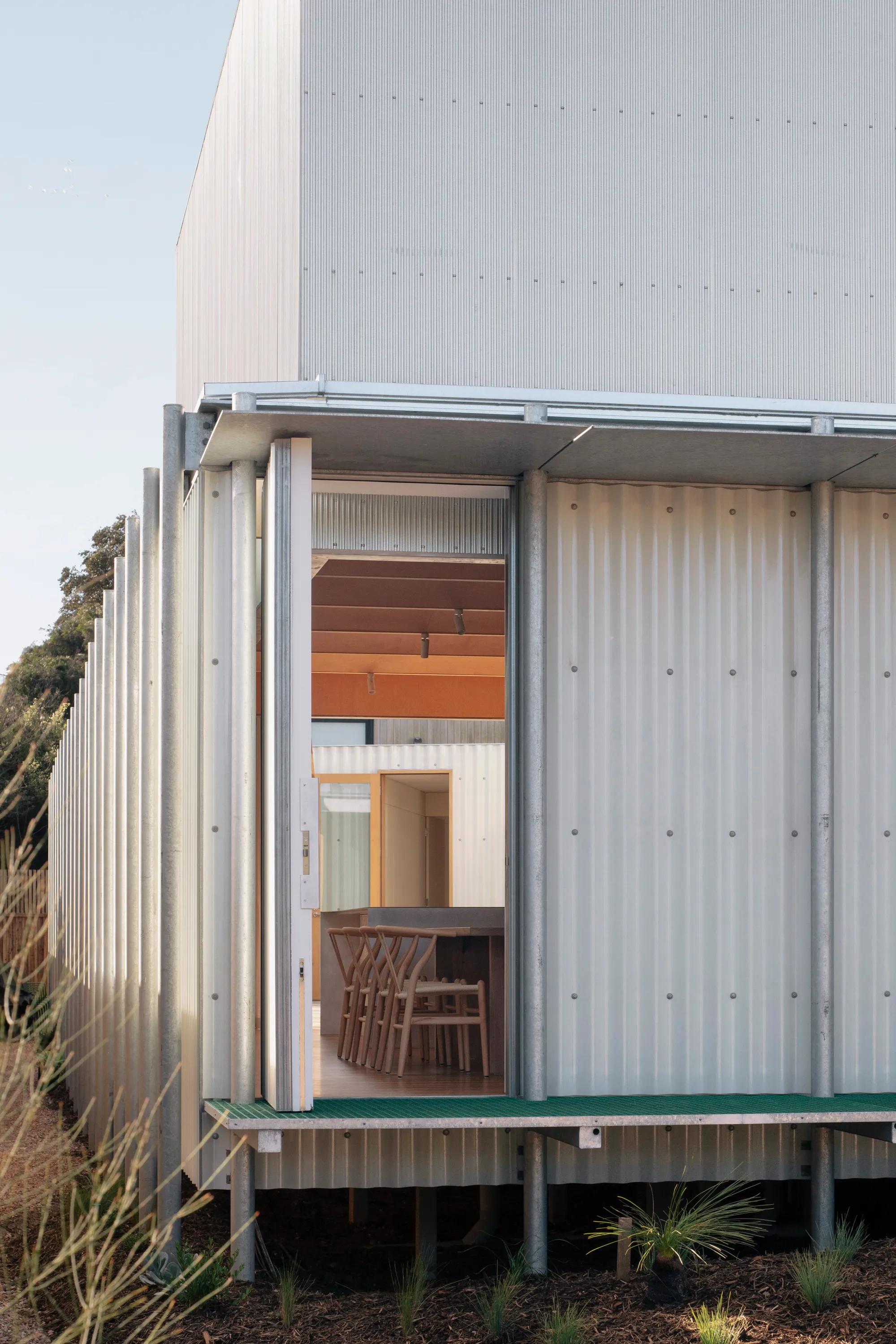 The front part of the house features a dining room, living room, kitchen, study, and a bedroom for the couple. The middle part houses a laundry and powder room, while the back part features two bedrooms with ensuites and a sitting room for guests. The skylights on the west and east walls of the house allow the occupants to enjoy the morning and evening sun while maintaining their privacy from the neighbouring properties.
Despite the separation of the different elements of the house, the individual spatial arrangements of each component establish a continuity of space. For instance, the back of the kitchen leads to the living room, while the top of the living room is the study. The western deck, which is located in the middle of the site, provides an extension of the kitchen and allows the occupants to enjoy the sun during midday and afternoon. The front doors of the house can be opened to expand the space all the way through the house and into the street.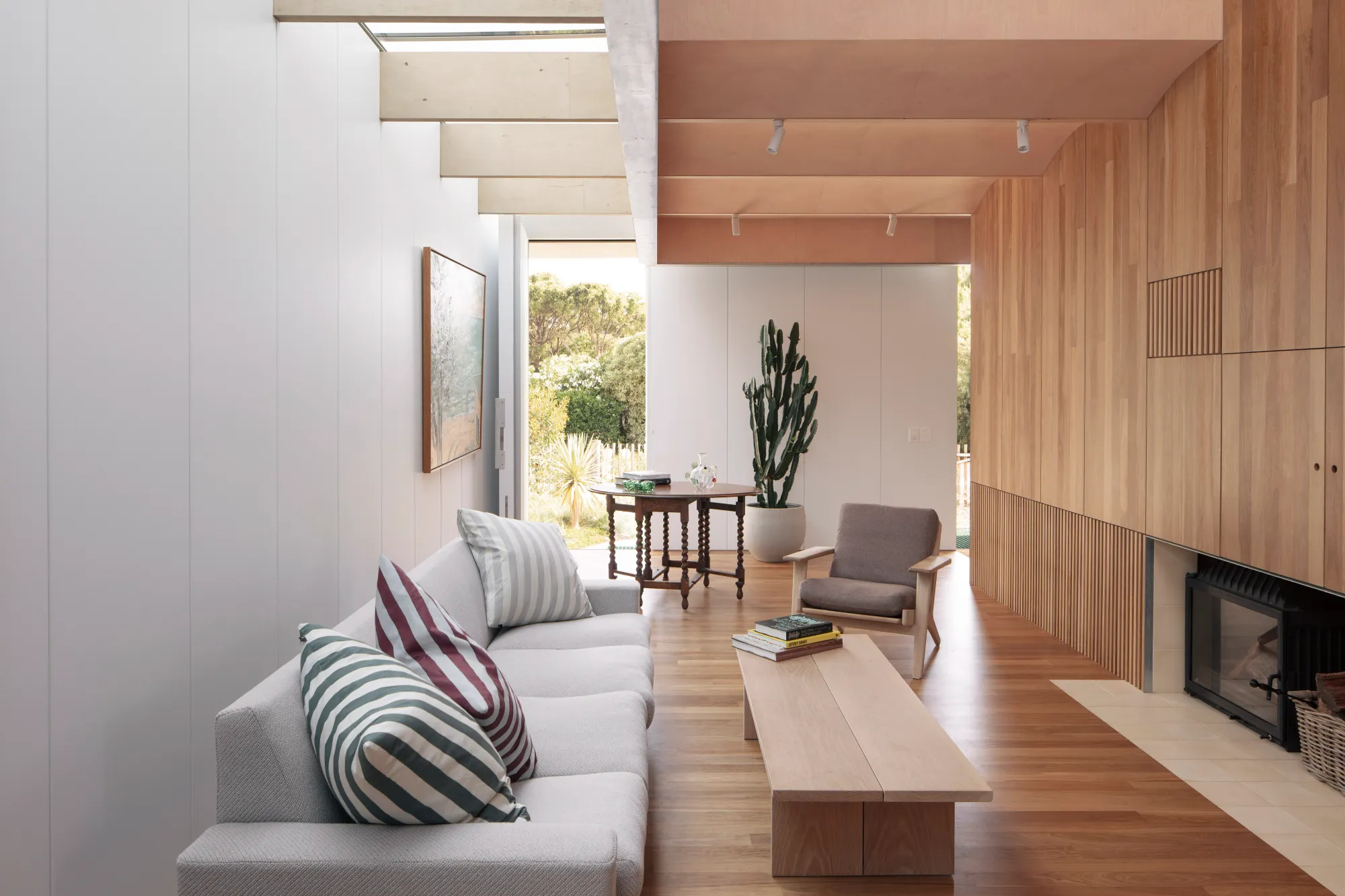 In conclusion, AB House is a house that can be private but doesn't have to be. The house offers a unique blend of light, privacy, and interaction, making it a perfect second home for families looking to escape the hustle and bustle of the city. With its elegant design and innovative architecture, AB House is a true representation of the skill and creativity of the architects MI—JI.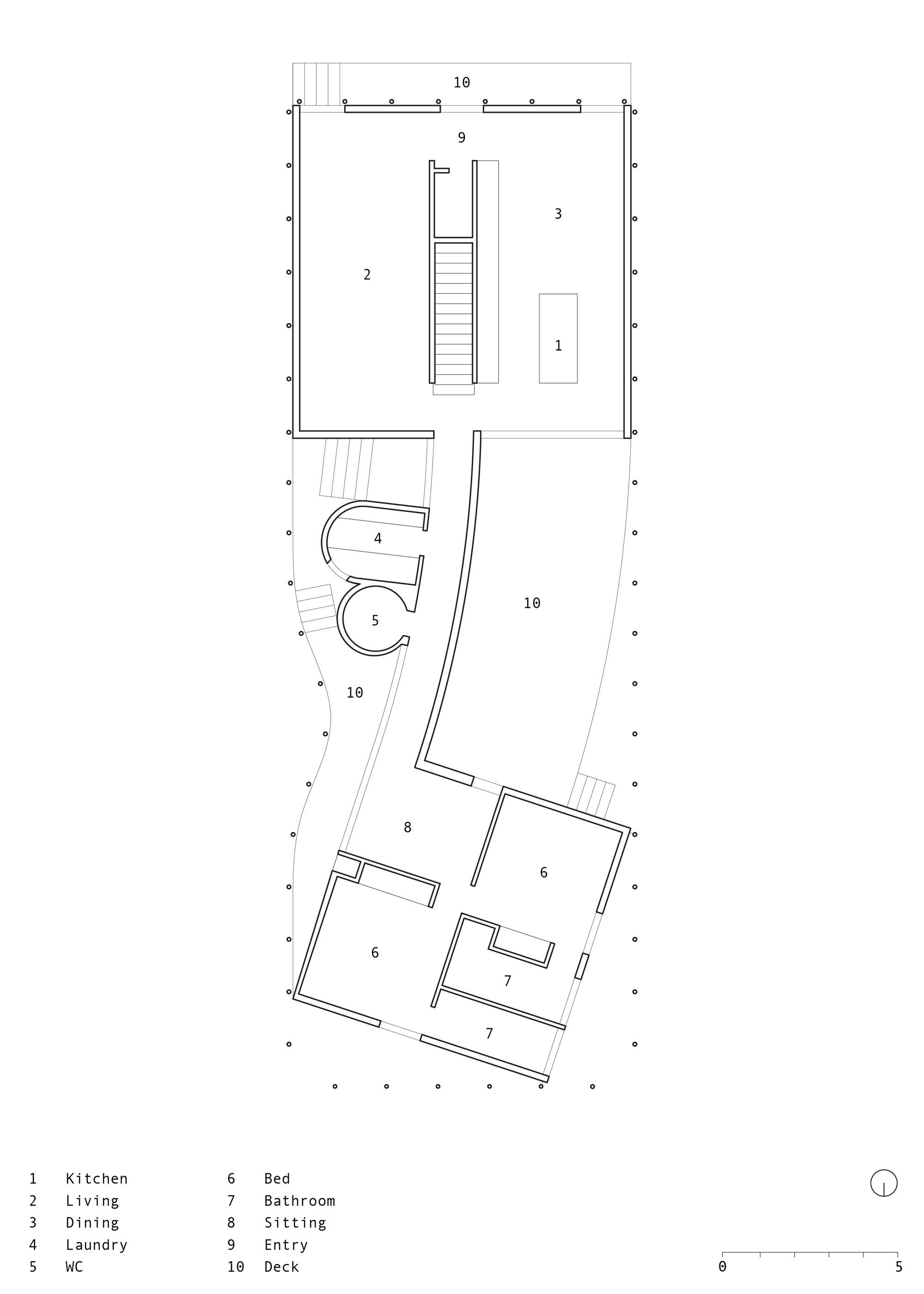 Project Details:
Architect:
Office MI-JI
Photographer:
Ben Hosking
Builder:
David Webb Building Solutions
Landscape Architect:
Bush Landscape Architecture & Art
Landscaper:
Growing Designs