While CO-architecture is dedicated to work, CO-escape is all about providing you with a chance to take a break from your busy work life, enhance your work-from-home environment, or plan a team bonding trip. We take pride in showcasing the finest architectural stays that will help you rejuvenate and create memorable experiences. See our selection of Tasmania's best stays.
Slow Beam
West Hobart, TAS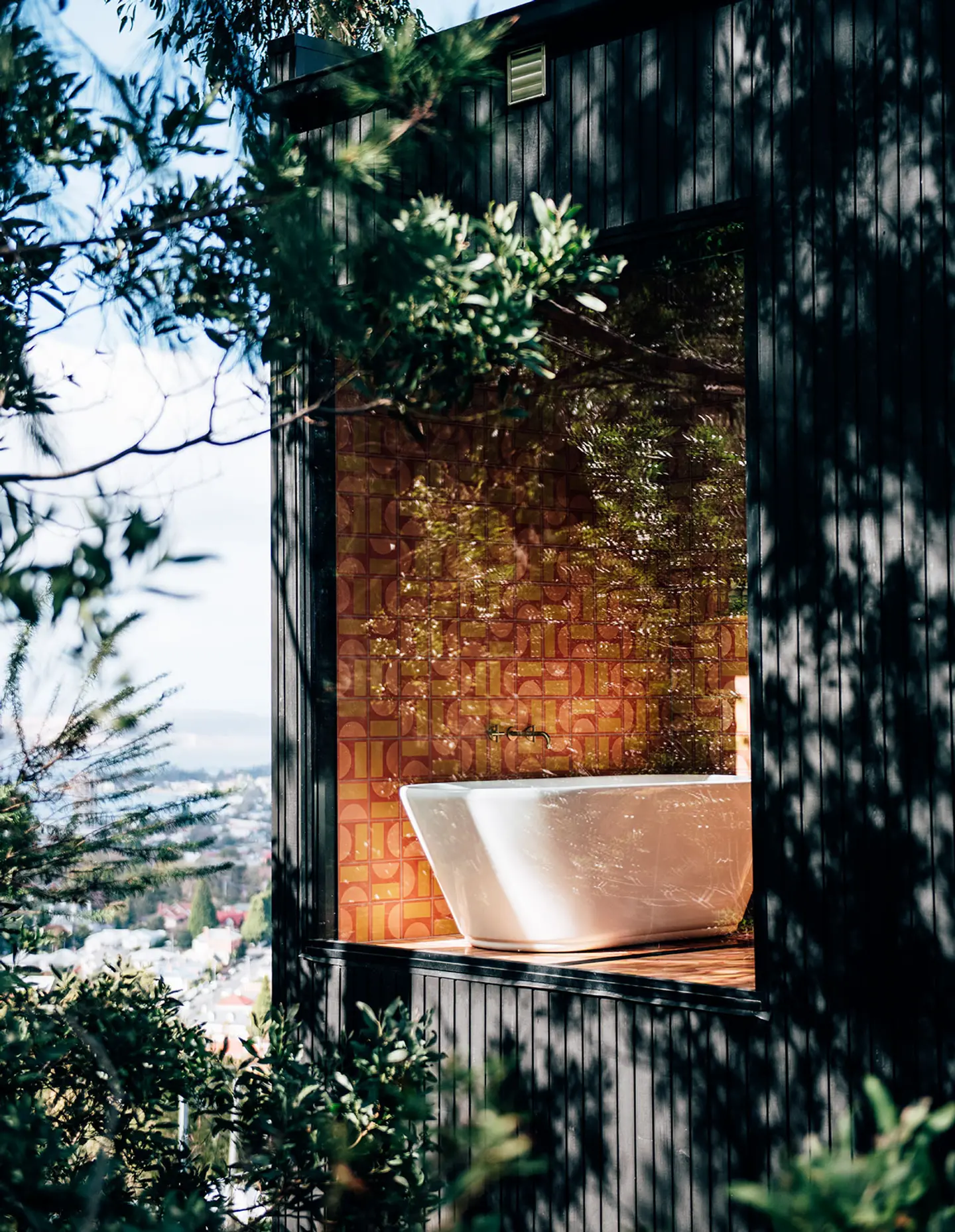 Slow Beam stands as a distinctive dwelling, meticulously crafted to spotlight Australian art and design. In their desire to present visitors to Hobart with an unparalleled and opulent lodging experience, they've seamlessly blended sophisticated contemporary design with the raw allure of its surrounding bush landscape.
Click to book a stay at Slow Beam
Whale Song Shack
Falmouth, TAS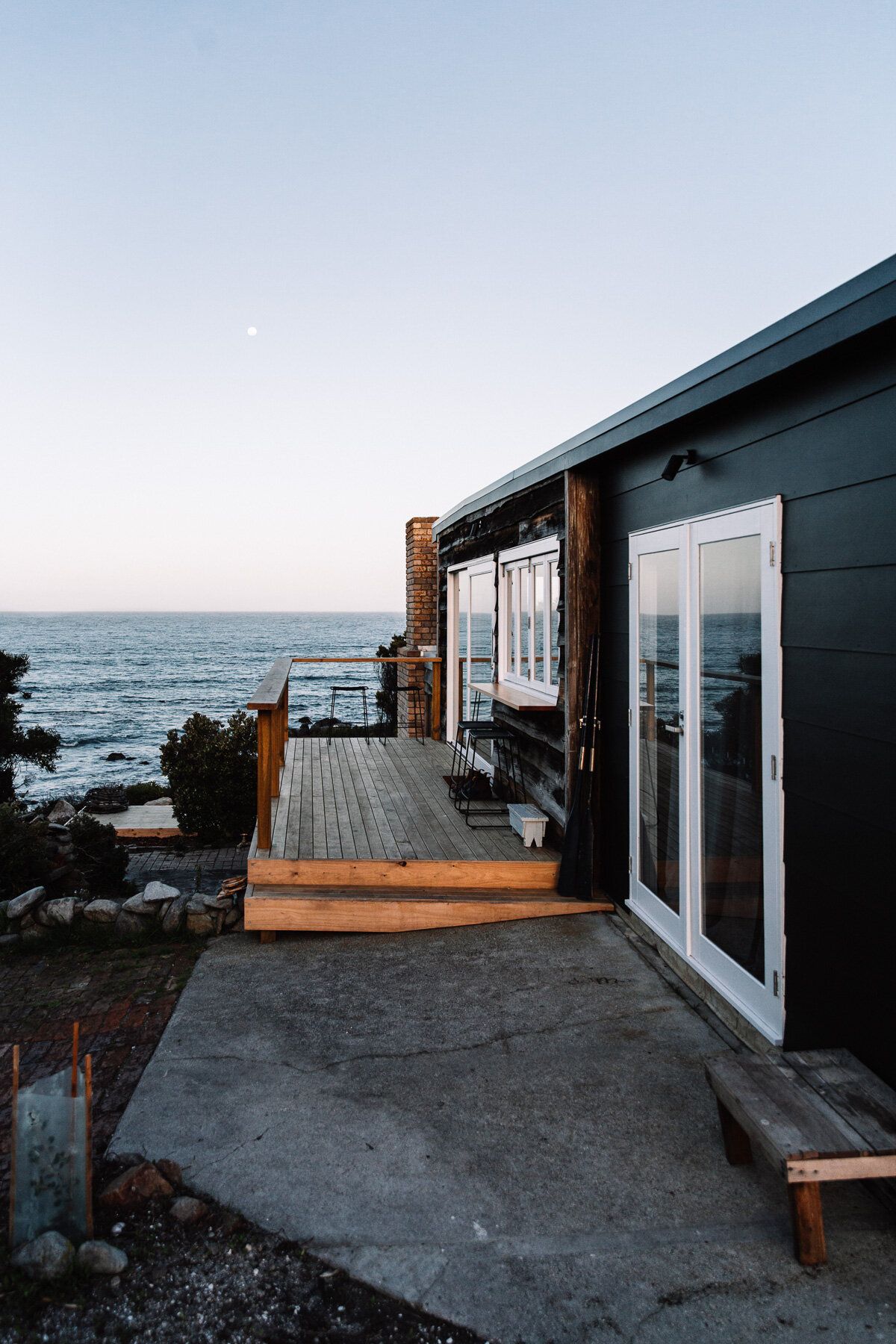 Falmouth is a quaint coastal hamlet nestled along the northeastern coast of Tasmania, Australia. A hidden gem largely untouched by the trappings of modern tourism, Falmouth boasts isolated beaches and a serene ambiance that beckons to those seeking a peaceful retreat. Whale Song Shack, constructed in the 1980s by a local fisherman, this haven now offers expansive private decks and a front-row firepit that overlooks the boundless ocean. Observe the majestic migration of whales, the leisurely passage of yachts, and gannets plunging into the depths to catch fish.
Click to book a stay at Whale Song Shack
Kittawa Lodge
Currie, TAS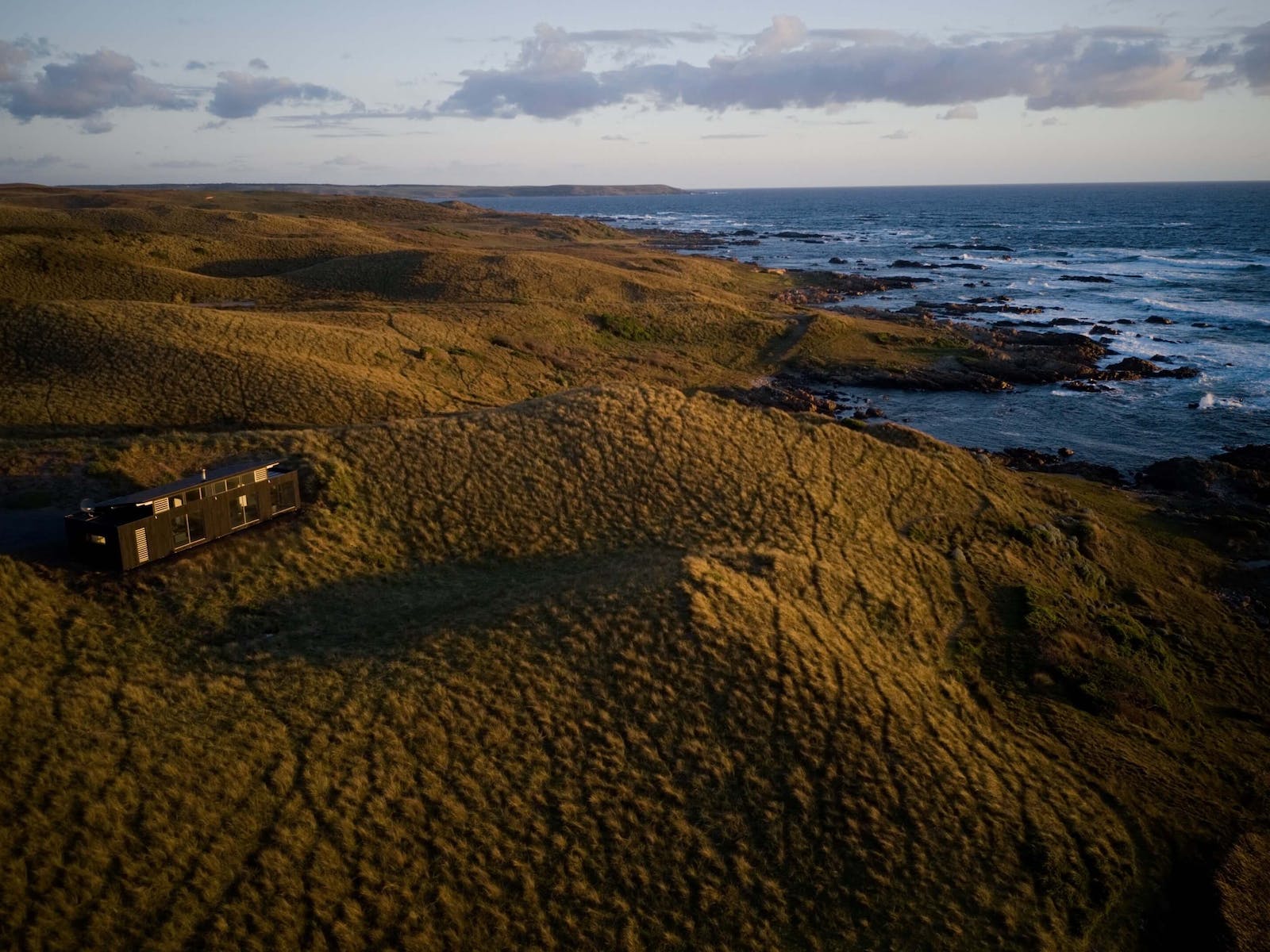 Nestled within a sprawling 96-acre estate on King Island, just off Tasmania's North-Western coast, Kittawa Lodge provides a unique lodging experience and boasting sweeping vistas of the pristine coastal terrain. Exceptional elegance, coupled with meticulous attention to detail, beckons. Retreat, rejuvenate, discover, and bask in sheer luxury.
Click to book a stay at Kittawa Lodge
SABI
Bay of Fires, TAS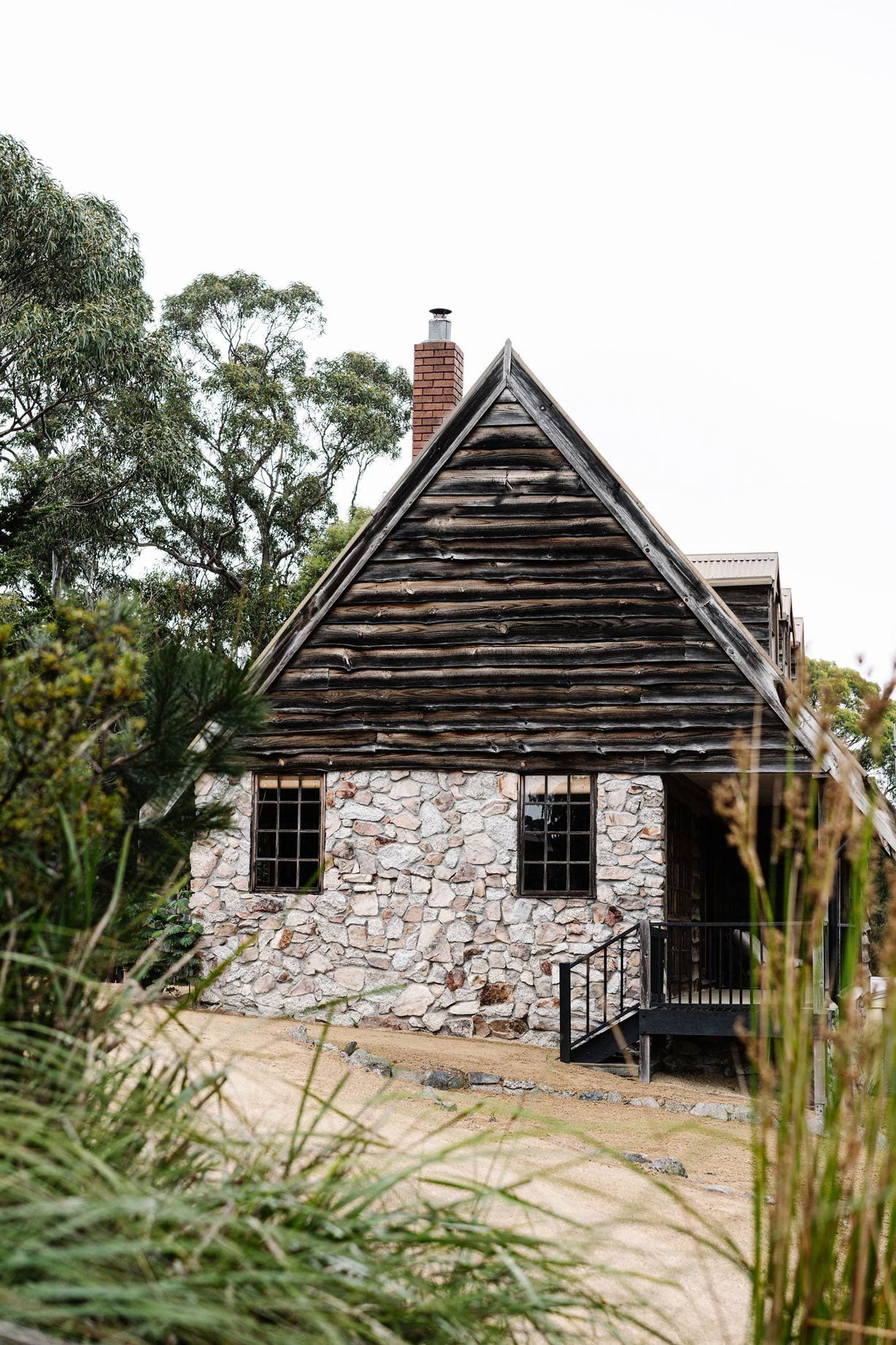 Tucked away from the prying eyes of the world, SABI stands as a meticulously hand-carved cabin of stone and timber, striking a harmonious balance between genuine authenticity and understated luxury. Its ambiance, steeped in earthy hues, organic materials, and unrefined textures, anchors your spirit. Profound in its minimalism, SABI is a sanctuary of calm and stillness, beckoning moments of reflection and inner peace.
Click to book a stay at SABI
Saffire Freycinet
Coles Bay, TAS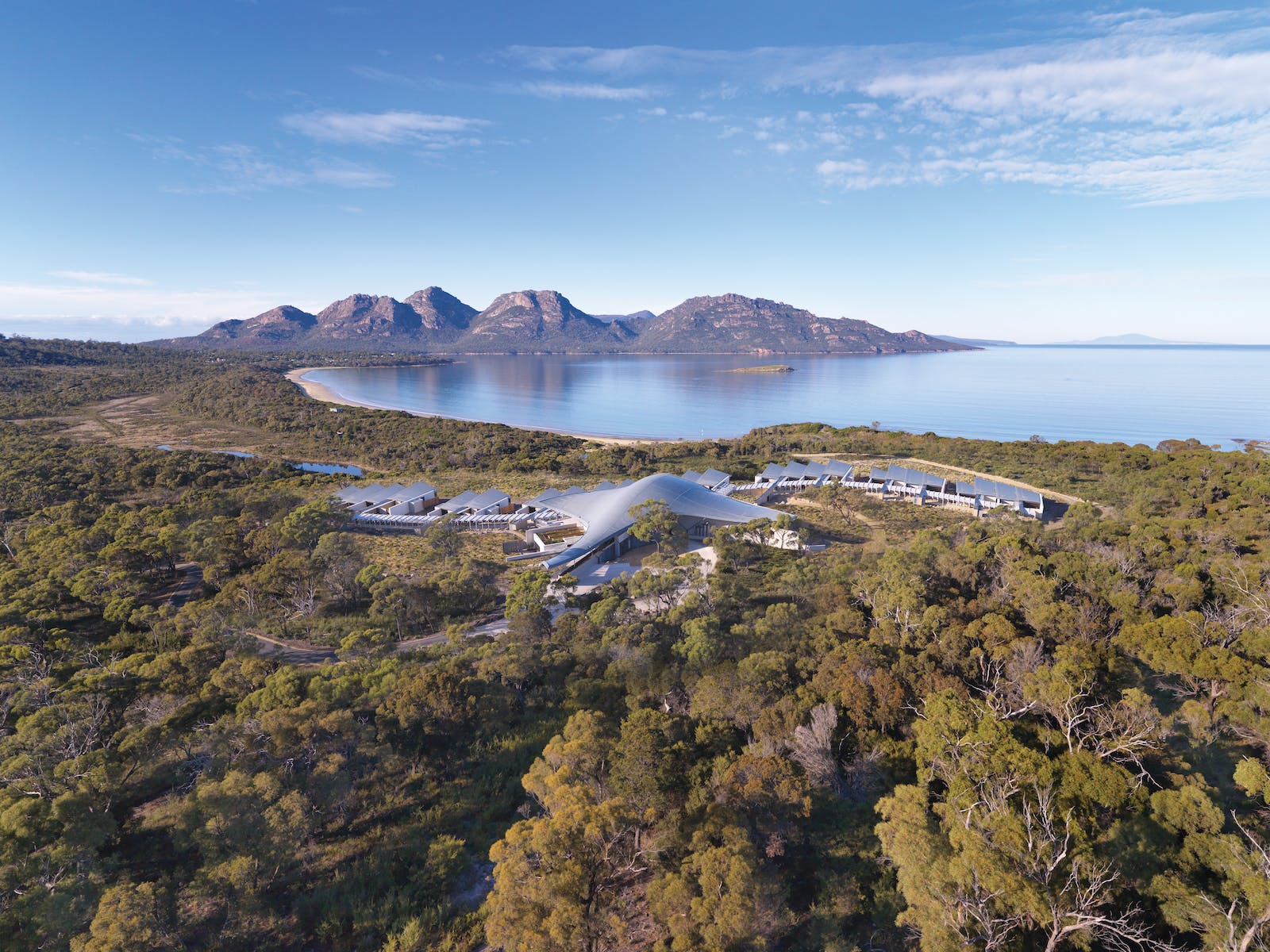 Saffire Freycinet, a celebrated all-inclusive luxury resort, nestles amidst the breathtaking beauty of Tasmania's revered Freycinet National Park. As a crown jewel of Coles Bay, Saffire provides an unparalleled luxury lodging experience in Australia. Revel in unmatched tranquility at this lavish lodge, framed by the awe-inspiring vistas of Wineglass Bay.
Click to book a stay at Saffire Freycinet
Captain's Cottage
Hobart, TAS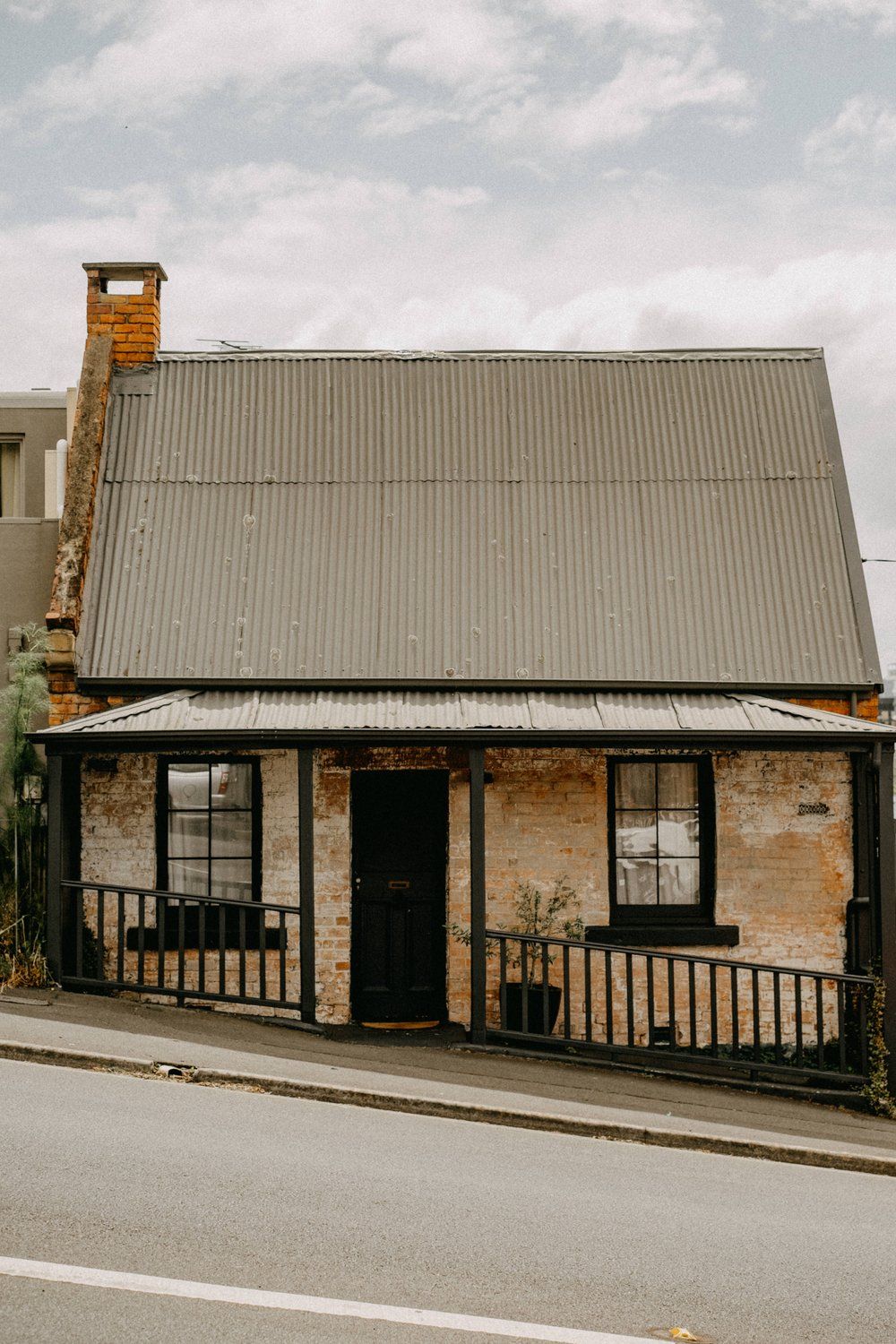 Situated in the heart of Hobart's residential zone, Captains Cottage is just a short stroll away from the Hobart CBD, Salamanca, and Battery Point. The Captains Cottage, a heritage-listed property, was originally constructed for a ship's captain in the 19th century. While the land was first titled in 1826, the exact construction date of the cottage remains a mystery, with its age estimated to be between 1830 and 1870. Throughout its history, various enhancements have been made. In 2018, the owners engaged Sarah Andrews from Captains Rest to bring her styling touch to the cottage. They believe that the essence of Captains Cottage stems from the intention with which they crafted it for visitors. It is their hope that guests will fall in love with the cottage just as they did.
Click to book a stay at Captain's Cottage