The Australian Architecture Escape platform was created to highlight the best architecturally designed stays across Australia and make them easily accessible to book in the one place.
Due to recent covid restrictions, more and more travellers had to look domestically for their travel plans so we thought we would make a place where you can find the best unique stays in the one place for future travels. We may be biased, but we think Australia has some of the top stay experiences in the world.
Below are a list of stays that were recently featured on Australian Architecture Escape in November.
Follow along to keep up to date:
Australian Architecture Escape
Kirwood Coastal Beach Shack
Blairgowrie, VIC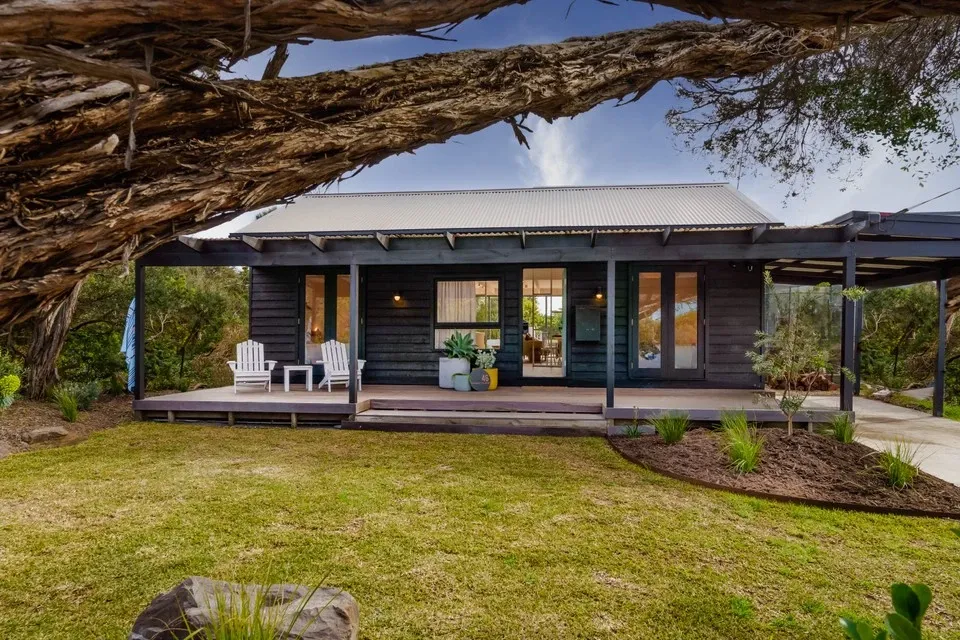 This cosy cottage is located in Blairgowrie, on the back beaches of the Mornington Peninsula, Victoria. ⁠
Kirwood Coastal is one of the original shacks in Blairgowrie and until recently, was owned by the Kirwood Family, who camped on this site in the early 1900's. The shack itself dates back to the 1940's and was built after bushfires that swept through this area in the 1920's. ⁠
The importance of maintaining the original footprint creates the notion that this shack will always remain as a purposeful weekender. ⁠
This is a place where you come to slow down, and reconnect with friends and family. ⁠
The simplicity of the layout allows for plenty of space to play games, read a book or soak in the Japanese timber-soaking tub. It's also a short 5 minute walk to the sand dunes on the back beach. ⁠
The woodfire oven lends itself to the concept of slow living, so gather your friends and family and create a feast! The net is always up for a game of volleyball and badminton. ⁠

Book Here

Photographer: @epitomehomeimages
Design: @pickles_and_rouse
Managed by: @seachange_holiday_rentals
The Isla
Batehaven, NSW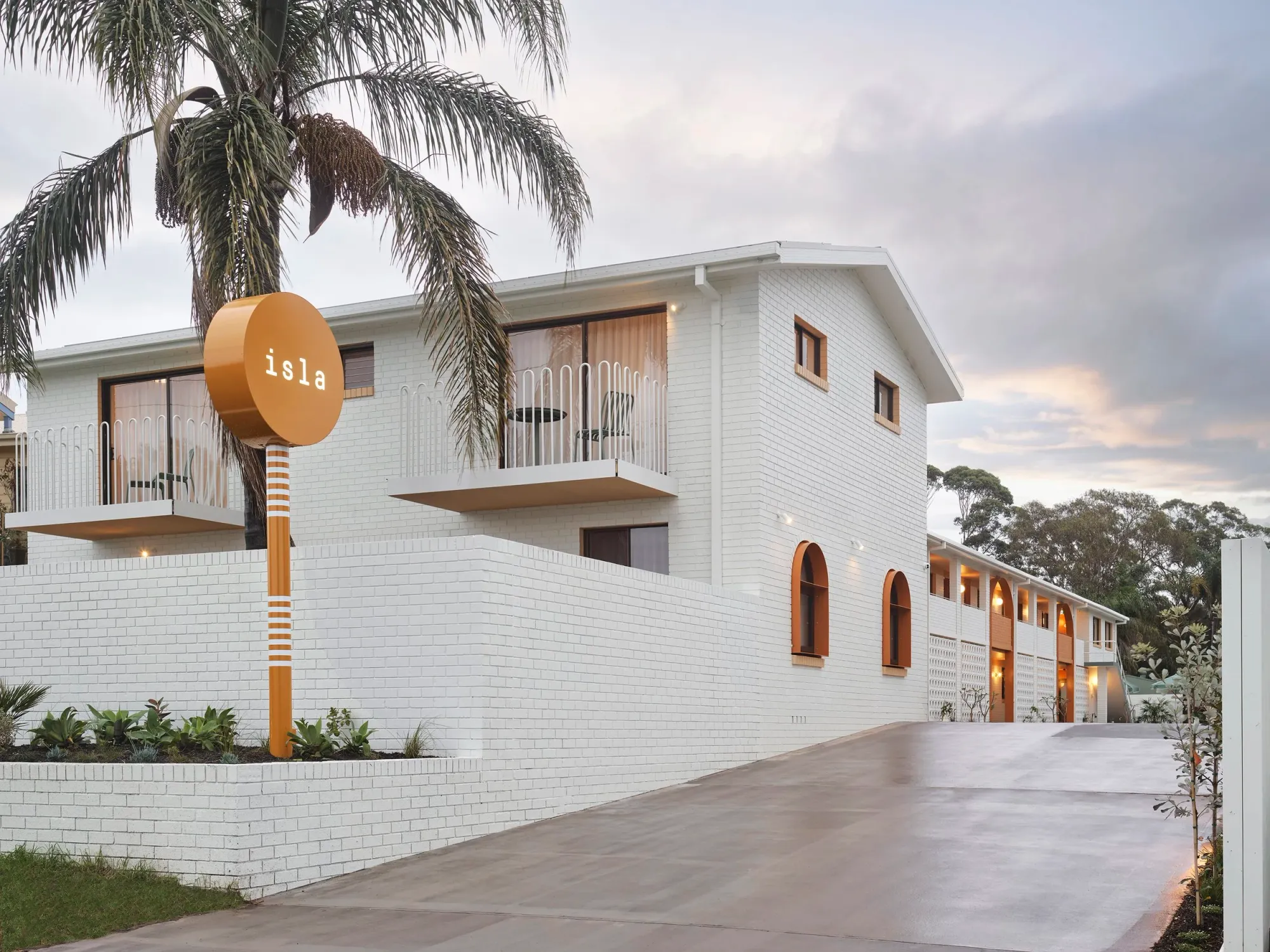 Our design led boutique motel is a modern homage to the way we used to holiday on the iconic NSW South Coast. Book yourself in for some vitamin sea and wake up on the right side at The Isla.The Isla puts you right in the middle of inspiring beaches, inviting cafés and iconic destinations.⁠
Photographer: @smartanson
Architect: @thosearchitects⁠
Builder: @monarch.cbr
Landscape: @svalbe.co & @brendanmoar⁠
Graphics: @swelldesigngroup

Little Black Cabin
Blackheath, NSW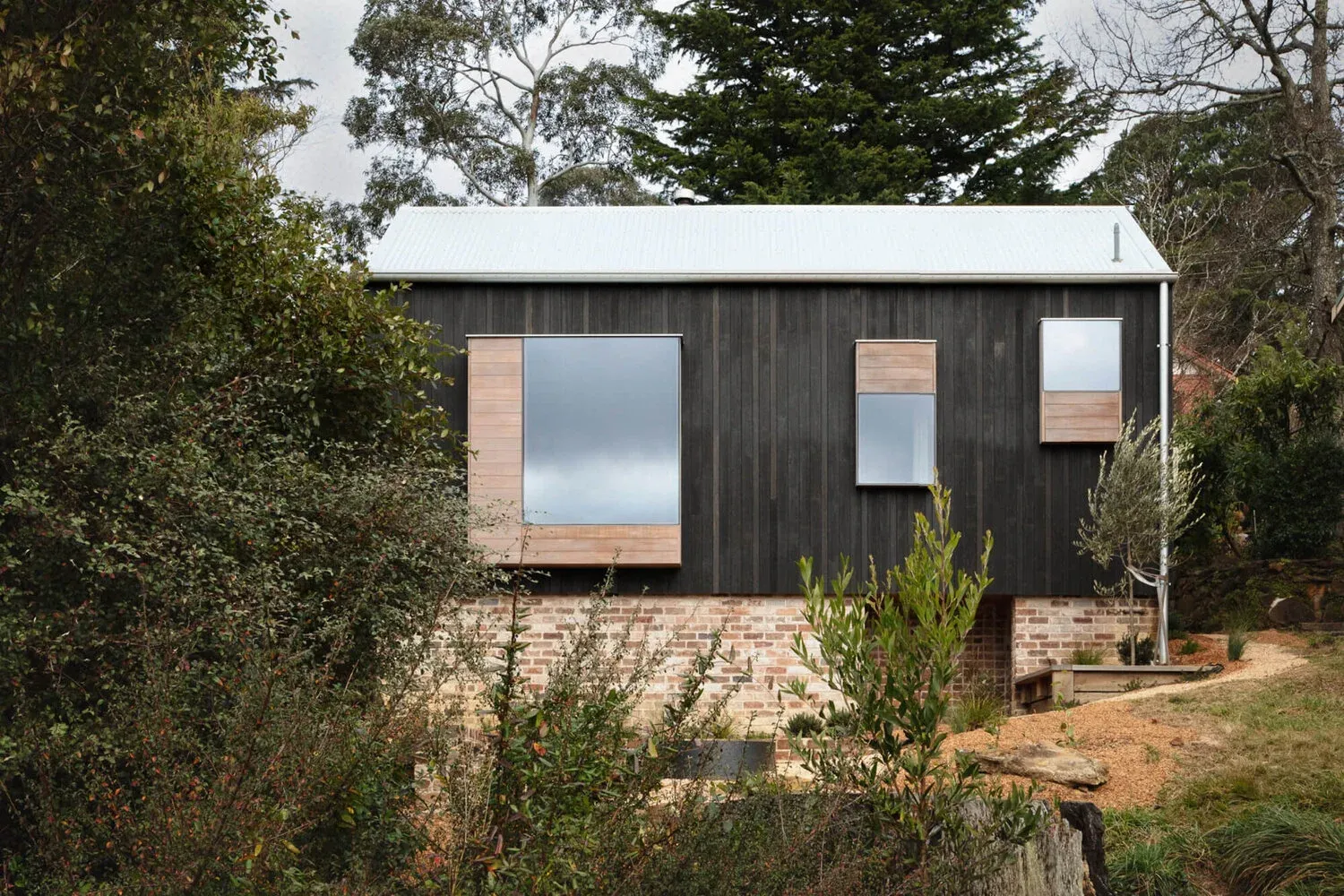 One of the most unique stays in the Blue Mountains with beautiful views into the Megalong Valley and escarpment. Little Black Cabin is an award winning getaway located in the charming town of Blackheath designed and built by @smith_architects
Little Black Cabin is a one bedroom, one bathroom, bespoke small space that is luxurious and peaceful. The 120 year old cottage was salvaged, restored and transformed from a dilapidated shack into a luxurious and highly crafted architectural cabin.
Come use the cabin as your launch pad for adventures in the mountains, explore the villages or simply retreat and recharge, devour your book, stoke the fire and absorb the views.
Come enjoy.
Photographer: @_clintonweaver
Architect & Builder: @smith_architects
Gate House & Vine Loft at Yeates Wines
Mudgee, NSW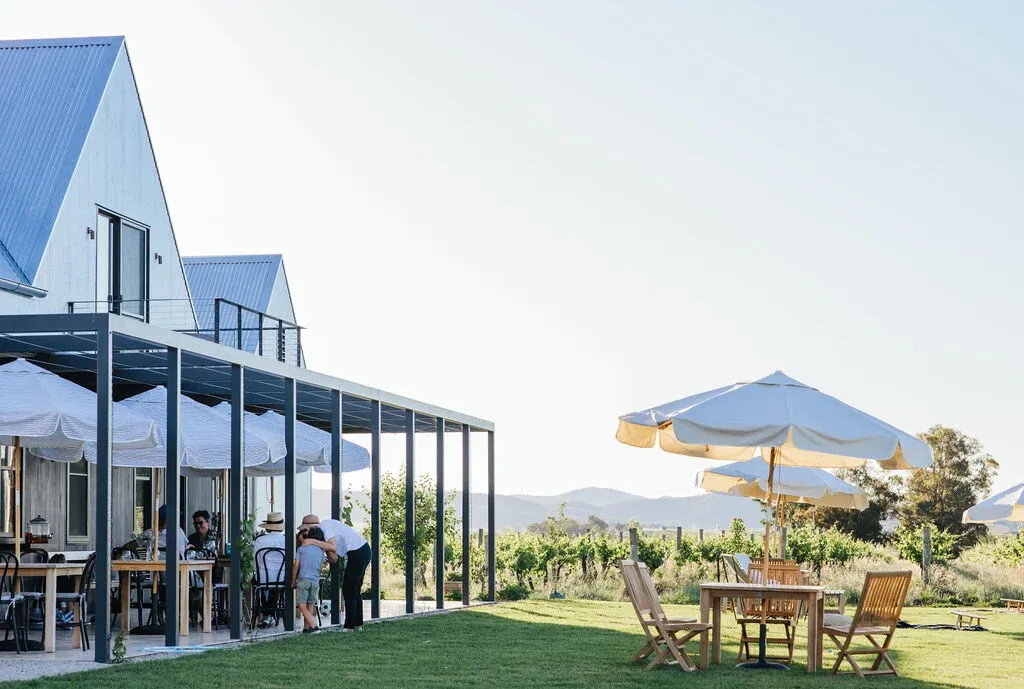 Family owned and operated, Yeates Wines produces a range of premium, small-batch, estate-grown, old-vine wines in Mudgee, NSW. Amongst the region's oldest, the vineyard is managed organically with minimal intervention and a focus on sustainability. The architecturally designed cellar door opened in late 2020 and is open 4 days per week with bar snacks and light bites available for visitors to enjoy whilst taking in the vineyard views around them. Nestled in amongst the vines and within the cellar door precinct, you'll also find two one-bedroom luxury accommodation options for those looking to settle in for a few days.⁠
⁠
The Gate House and Vine Loft are located on a working vineyard and within the Yeates Wines cellar door grounds, just minutes from Mudgee and moments away from some of the region's best wine and foodie destinations. Spend your days wandering the vines, cosying up by the fire with a glass of red, taking in the breathtaking sunset views, or exploring our favourite national parks, shops, cafés/restaurants, wineries and villages nearby. Both spaces have access to a full laundry and each boast a king bed, fully equipped kitchen and bathroom, TV, ceiling fans and air-con. The Vine Loft is a spacious studio with private deck, while the Gate House is split over two levels with a slow combustion fireplace, verandah and BBQ.⁠
Photographer: @ambercreative
Architect: @ca_arch⁠
Builder: @penneyconstructions
Interiors: @livjdesign
Landscape: @livingearthsuppliesmudgee
Lakeside Retreat at Lost Retreats
Mount Jagged, SA
Our stunning Lakeside Retreat is nestled between an idyllic lake and sprawling vineyards.⁠

This Retreat is filled with bespoke custom finishes crafted from reused and recycled timber, resulting in a warm and inviting space, reminiscent of an alpine chalet.⁠
⁠
Overlooking the lake with its own decking, guests can enjoy a wine over this beautiful water setting surrounded by vineyards.⁠
⁠
Or sit back on the couch, stoke the fire and enjoy our record selection or a good book.⁠
⁠
Featuring an outdoor clawfoot bath, gorgeous bathroom and kitchen complementary to this style,⁠
⁠
Our Lakeside Retreat is truly a space to unwind, relax and enjoy just being.⁠