The Australian Architecture Escape platform was created to highlight the best architecturally designed stays across Australia and make them easily accessible to book.
Due to covid restrictions, more and more travellers had to look domestically for their travel plans so we thought we would make a place where you can find the best unique satys in the one place. We may be biased, but we think Australia has some of the top stay experiences in the world.
Below are a list of top stays you can book in Tasmania that were recently featured on Australian Architecture Escape.
Follow along to keep up to date:
Australian Architecture Escape
Slow Beam
West Hobart, TAS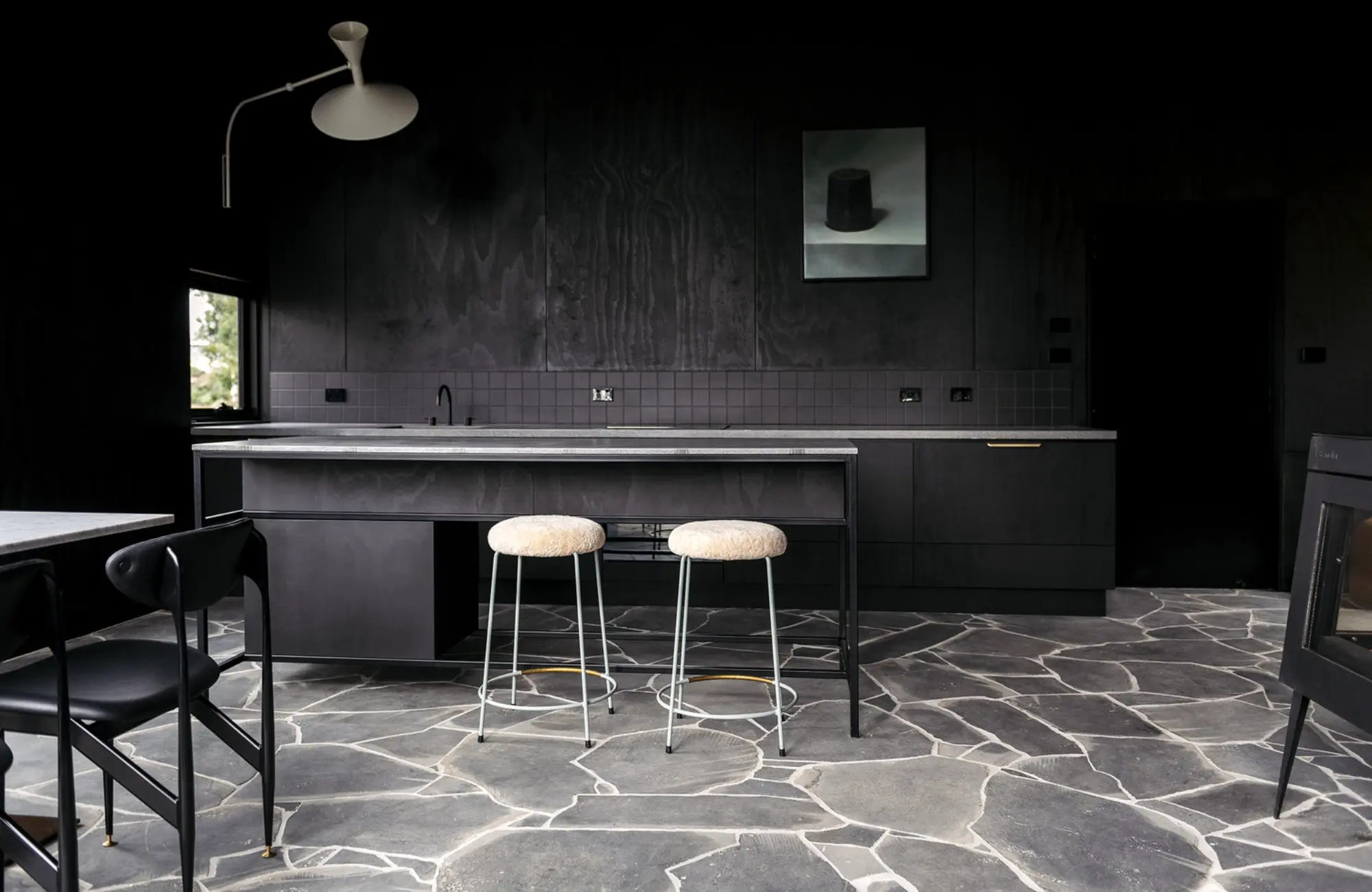 Slow Beam is an inimitable house that has been created to showcase Australian art & design. We want to offer visitors to Hobart a unique & luxurious accommodation experience, which connects elegant modern design with its rugged, bush environment.
Architect: @hearthstudio
Photographer: @weaving
The Point
South Arm Peninsula, TAS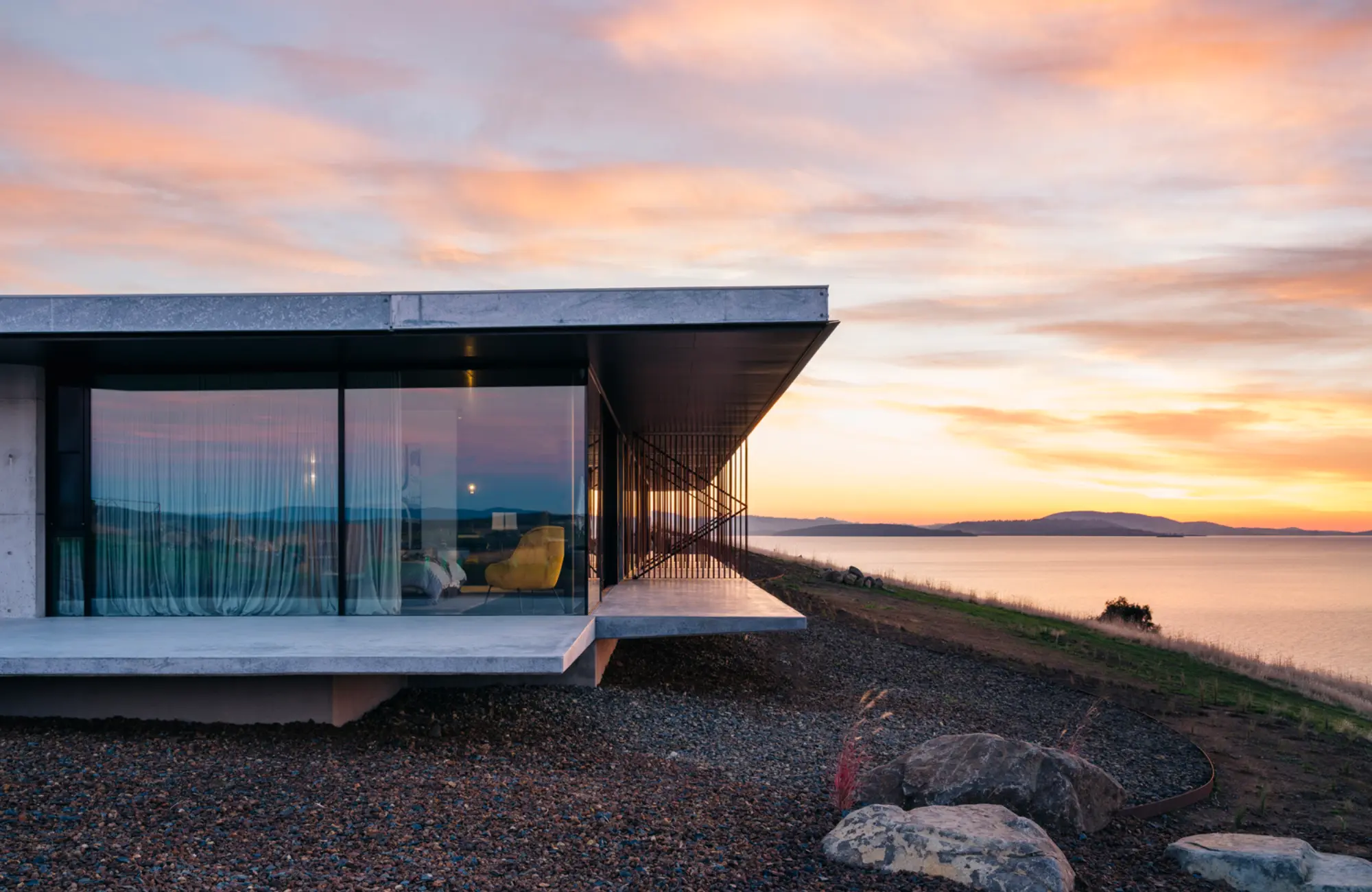 The Point is a world class waterfront retreat sitting on 50 acres of rugged Tasmanian farming land, an adults only exclusive escape for six. The house and location are breath-taking: The house is nestled thoughtfully into the hill overlooking Frederick Henry Bay and May's Point surf break below and is just outside of Hobart Tasmania.

Awaken to the ever-changing light while watching a glorious sunrise over the bay or at dusk watch the sun set behind Mount Wellington. Enjoy a glass of wine around the outdoor fire pit while watching the sea eagles hover above the grass in the breeze!
Architect: @tanner_architects
Photographer: @adam.gibson.photo
CNTNR
Upper Scamander, TAS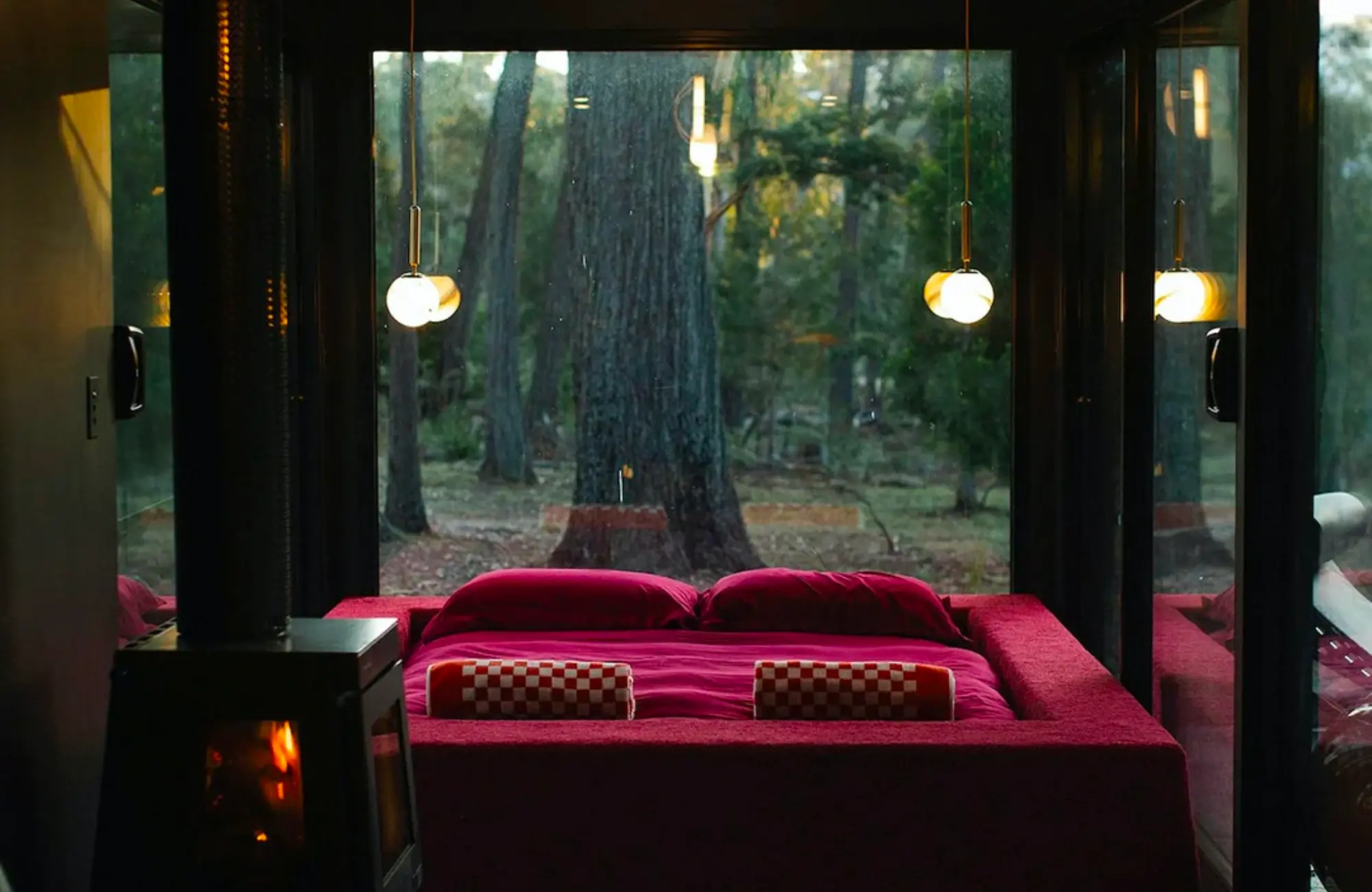 CNTNR is a converted 40ft container located beneath the gumtrees on the Scamander river. It's the perfect place to switch off after a day of exploring what our beautiful coast has to offer!
Photographer: @jennaagiusphotography
Architect: @danstanford
Kittawa Lodge
Currie, TAS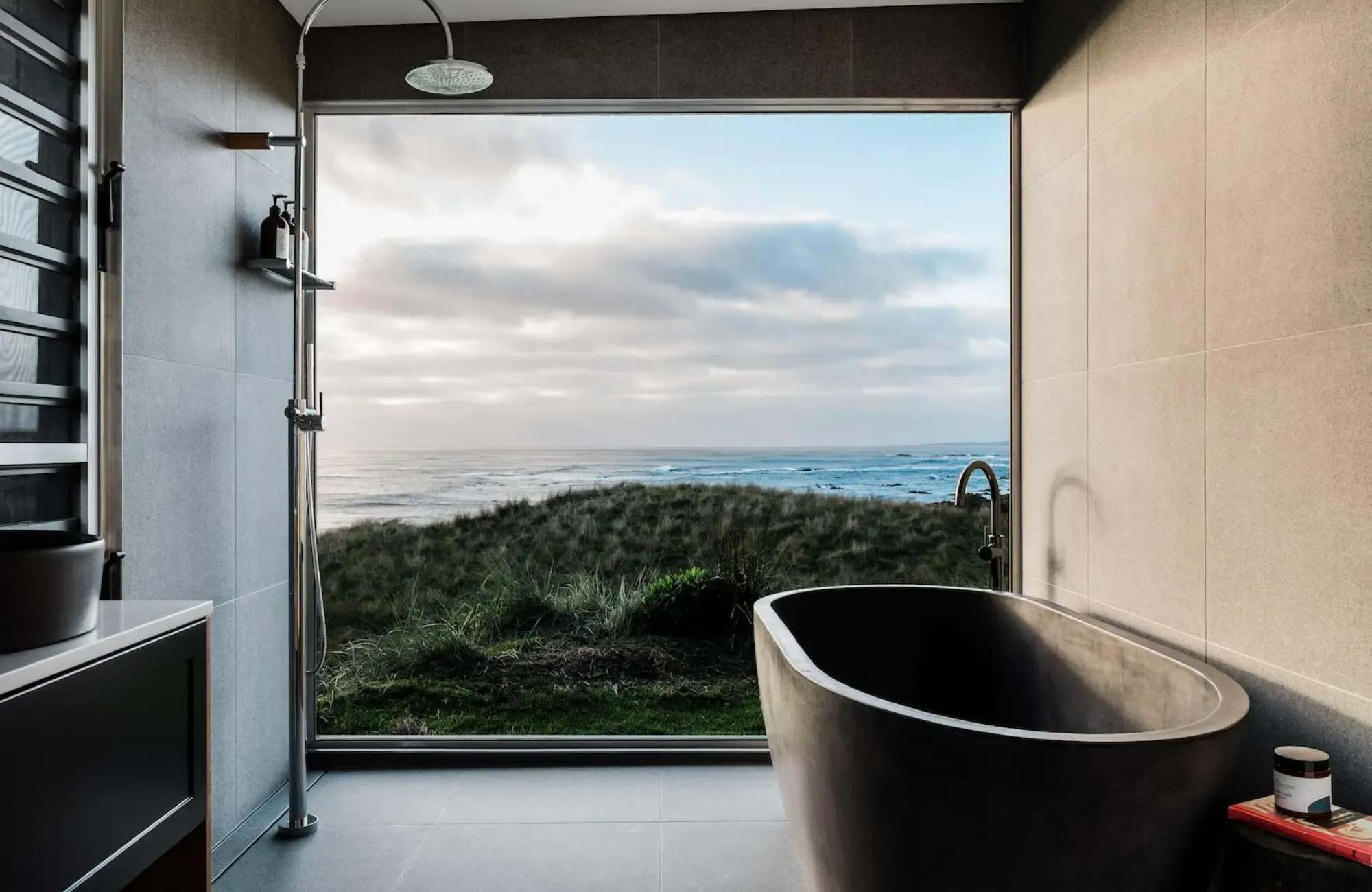 Kittawa Lodge is situated on a stunning, secluded, ocean-front, 96-acre property.  It comprises over 750 metres of coastline, lush 12,000 year old grassy sand dunes, private valleys, forested nooks and natural-spring dams.⁠⁠
While spectacularly remote, Kittawa Lodge is conveniently located just 15 minutes drive from the main township of Currie.⁠⁠
Completely off-grid, you are free to explore the many hidden coves and pebbled beaches along the foreshore, and snorkel the pristine waters rich with diverse marine life, just metres from your luxurious private lodge.⁠⁠
Surrounded by nature, you may encounter Red-Necked Wallabies, bush turkeys, wild peacocks, pheasants and a family of majestic Sea Eagles.⁠⁠
Photographer: @adam.gibson.photo
The Keep
Goulds Country, TAS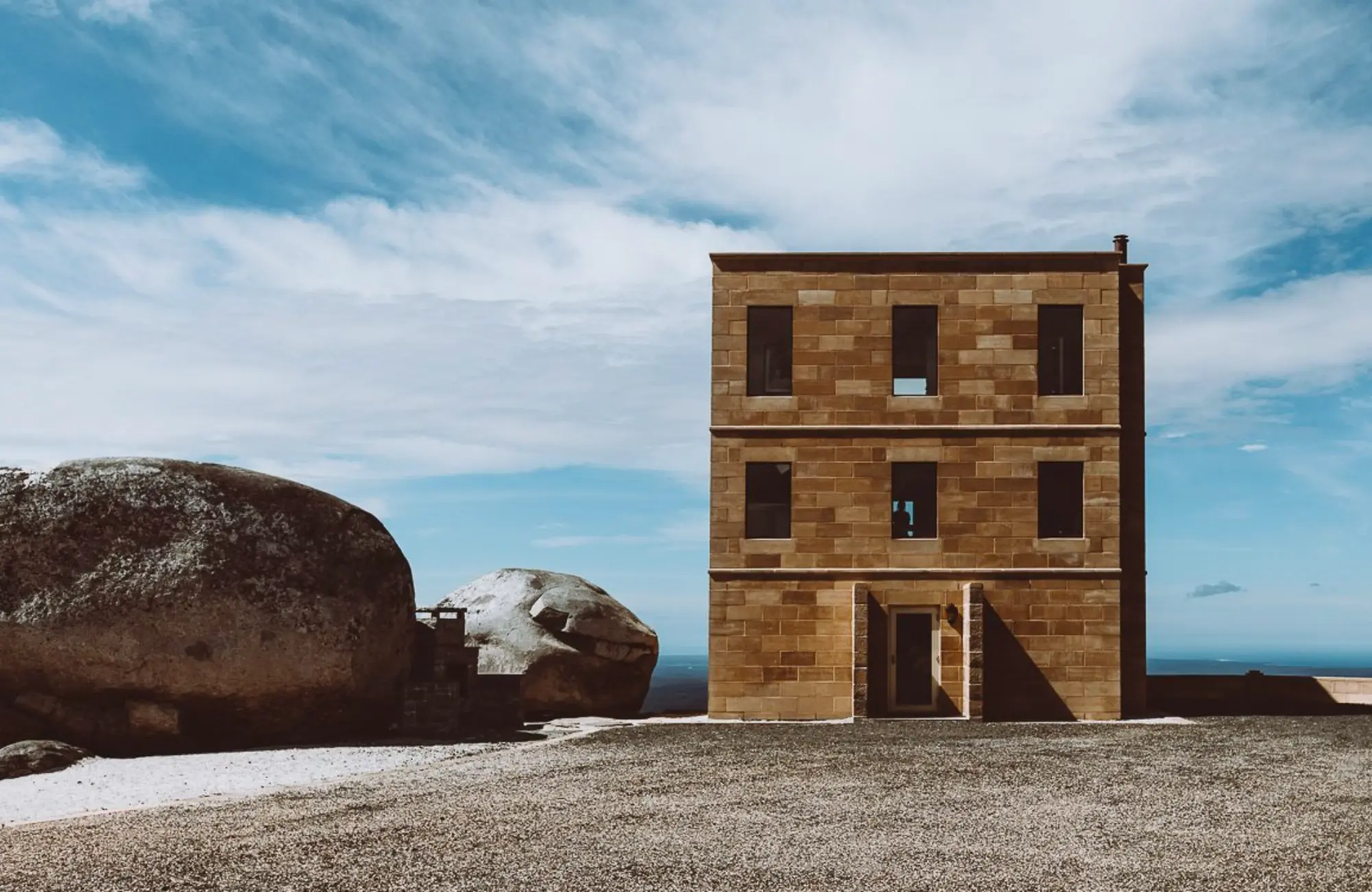 Perched upon a 650 metre rocky pinnacle overlooking Tasmania's North-East The Keep has been designed for reconnection, relaxation and rejuvenation. Indulge yourself in a long hot outdoor bath or in reading, wandering and lazing the days away.
In 2019 The Keep was purchased by its current owners who carefully refurbished the property and added the spectacular granite outdoor bath. Honing in on the quirkiness and character of this distinctly Tasmanian location they transformed the property from a private residence into utterly luxurious accommodation.
The Keep has been luxuriously appointed, featuring only the best in Tasmanian design and furnishings while capturing the unique nature of the surrounding wilderness. Our accommodation has been designed for the utmost privacy while taking in the magnificent 360 degree views to the eastern and northern coastlines, with the Bass Strait Islands visible on clear days.
Photographer: @rachelvasicek