Australian Architecture showcases the high quality of architecture and design in Australia. Check out the latest projects which were featured this week.
Three House by John Ellway Architect
Paddington, QLD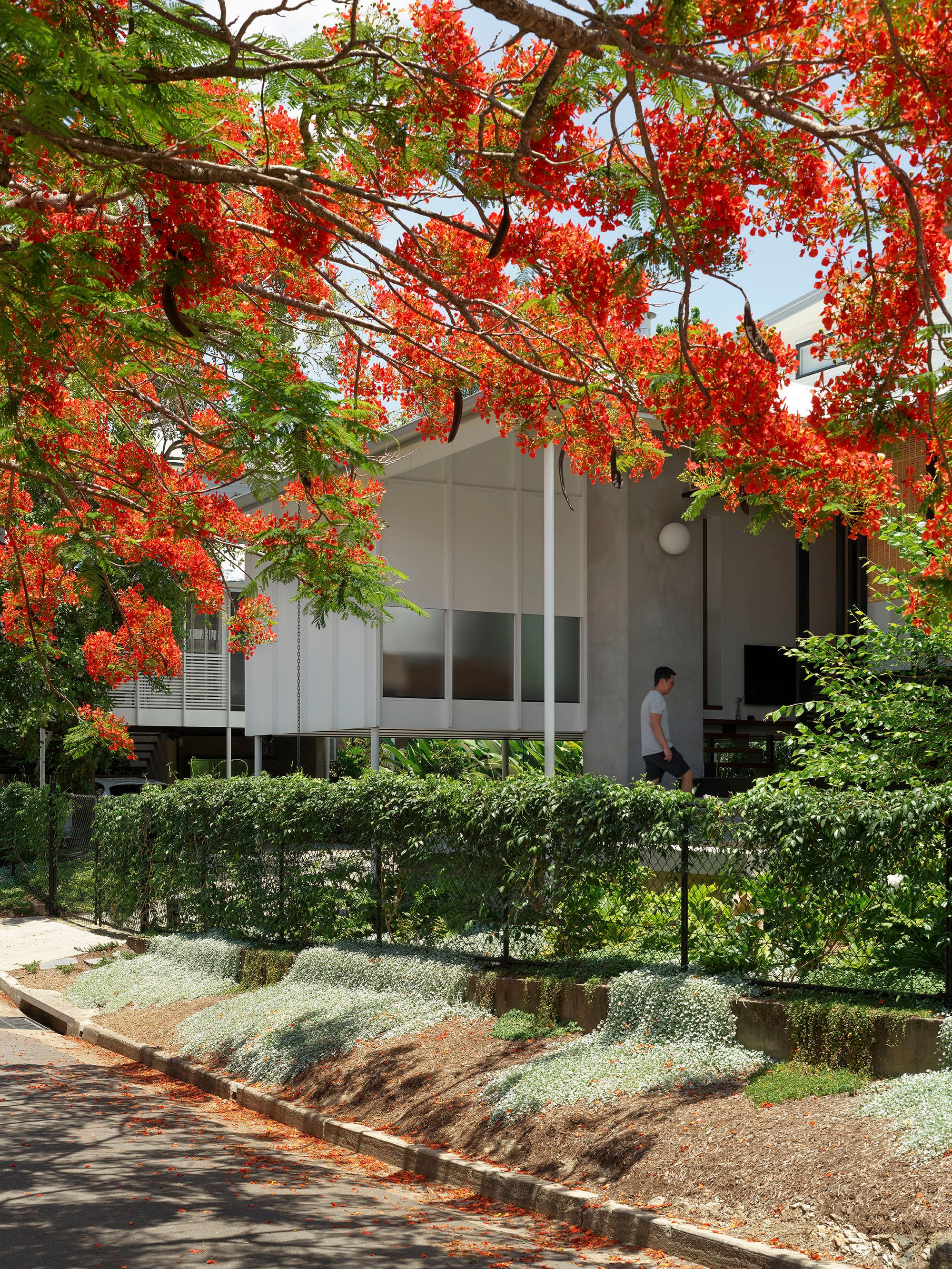 From the Architect : Shortly before beginning this project, I travelled to Penang. A small island off the northwest coast of Malaysia. My clients grew up here and their parents live there still. George Town, its capital, has a reputation as Malaysia's gastronomic capital for its distinct street food. Food, as well as a place for both of their parents to stay, was key to their brief.

This home sits in the inner-city Brisbane suburb of Paddington and brought with it a number of pragmatic challenges. Hilly terrain funnels large volumes of water down gullies in rainy weather. The site straddles one of these low points with an exclusion zone and minimum habitable floor level for building over. A strict local character code specified the roof shape, verandah position, and use of lightweight timber detailing.

The elevated views are a significant feature of the site; a mise-en-scène of constantly unfolding action created by the shadows of clouds passing overhead, migrating birds, roaming cattle and mobs of kangaroos passing through. Savouring the view with minimal disturbance was important to the clients and informed the design of the house from the outset. The home is an embodiment of the 'bird hides' or 'look-outs' in the local area that provide access to views of birds and wildlife while remaining concealed in the landscape.
www.jellway.com
@jellway

Photographer: @toby_scott
Builder: @peter_pjlprojects
Engineer: @westera_partners w @joshneale
Garden: @studio_terrain



Little Cottage by Akin Atelier
Southern Highlands, NSW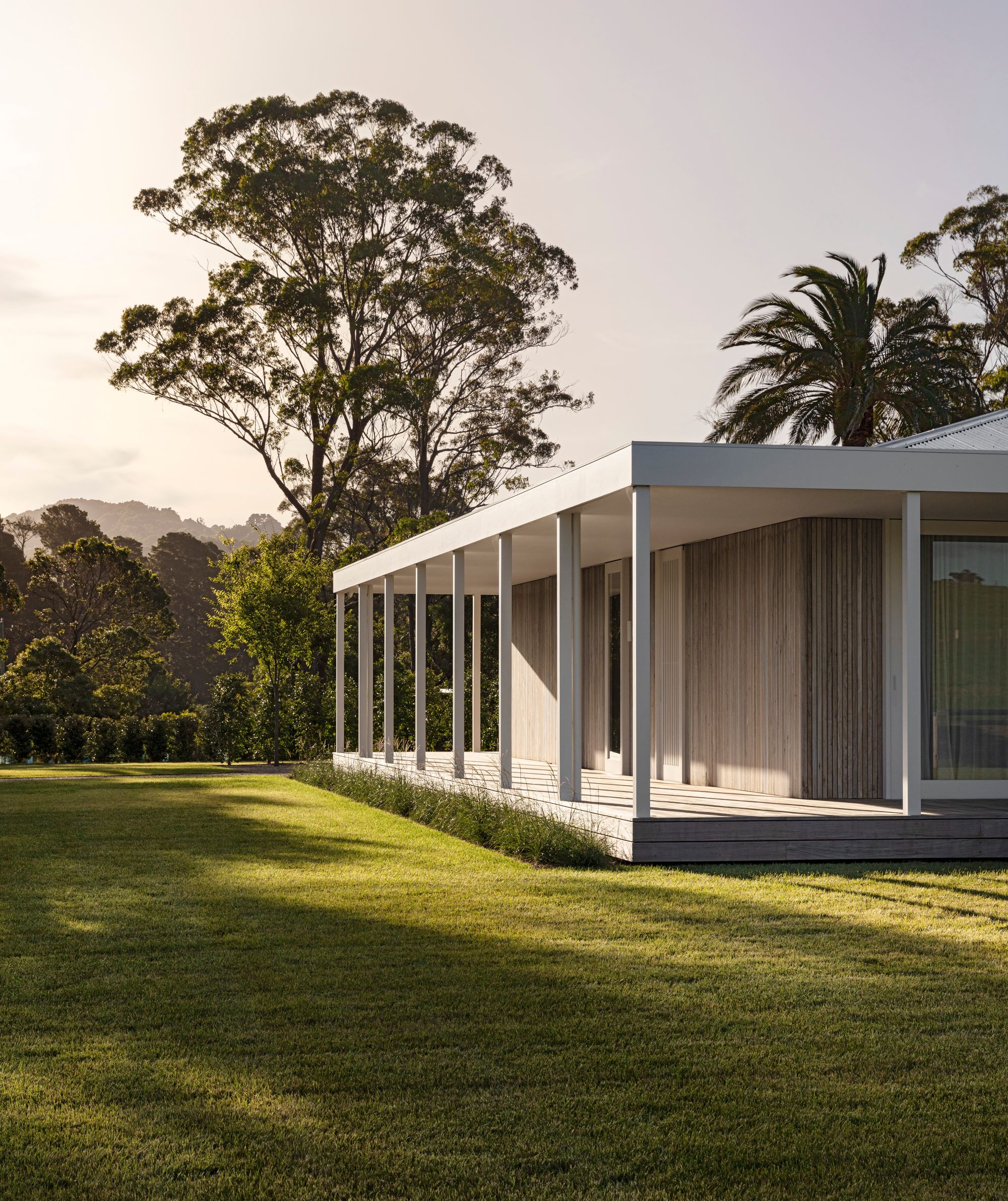 From the Architect: Little Cottage is an exercise in restraint, built on the footprint of a worn-out weatherboard house. It retains a modest scale but with compelling minimalist interiors and vaulted ceilings to create a calm counterpoint to the big rural views outside.⁠
⁠
The single-storey cottage is composed of two bedrooms - each with en-suite bathrooms - a mud-room, and a combined kitchen, dining & living volume to the north of the site. The interior follows a symmetric floorplan, with bedrooms & en-suites mirrored in the layout. Each room opens out to a wraparound verandah which adds a further 14 square metres of outdoor living space. In accordance with the client's wishes, each room has its own unique aspect and connection to the surrounding nature framed by windows & apertures.⁠
⁠
Situated to the north-west of the cottage is the 'shed', a self-contained studio. The original shed was located on the north-east of the site which has been repositioned to the north-west to create both privacy from the neighbouring property, and to better connect with the cottage & outdoor fire-pit area.⁠
www.akinatelier.com⁠
@akinatelier⁠

Photographer: @murray_fredericks_photography
Builder: @robertplumbbuild⁠
Landscape: @dangarbarinsmith⁠



Garden House by Austin Maynard Architects
Melbourne, VIC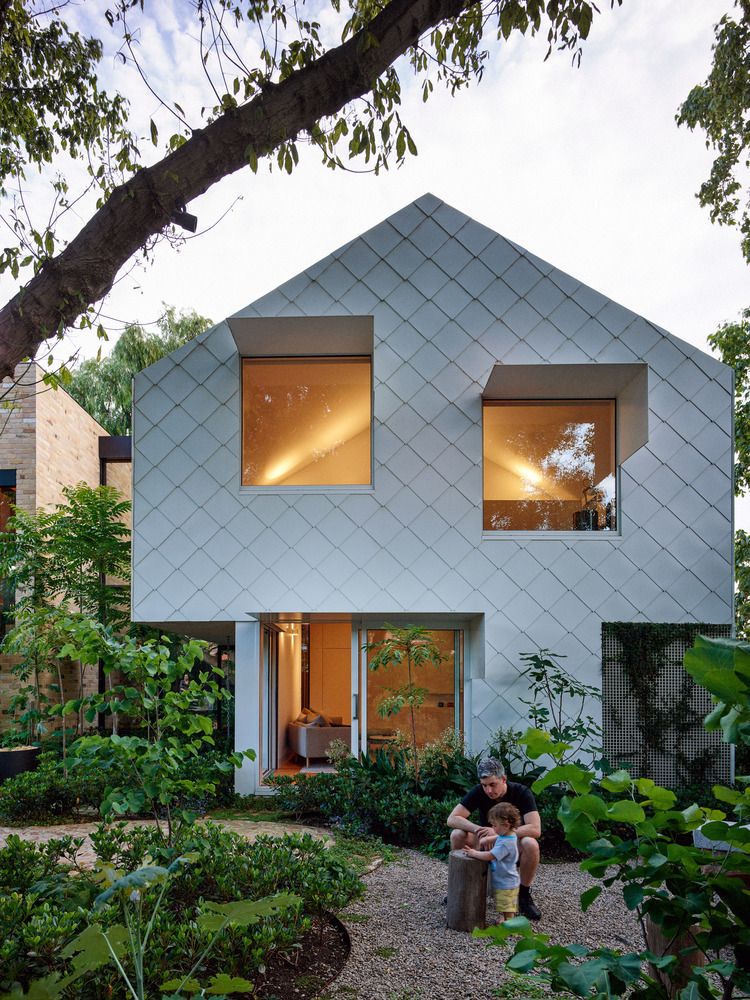 From the Architect: Located on a long and narrow street, lined with long and narrow blocks, in inner-city Melbourne, Garden House is an unexpected oasis. Hidden from the street and accessed via a pedestrian laneway, this new family home sits within lush established greenery. Designed for a family of five with the capacity to regularly entertain dozens of people, the home comprises of four distinct elements appearing as separate buildings, 'invisibly' connected via mirrored glass corridors that reflect the established garden.⁠
⁠
A two-car garage and workshop faces to the street, with an all purpose rumpus room behind and home office above. Living/ dining / kitchen (with hidden pantry and laundry) open out to the garden. The main bedroom has an 'open balcony' lounge area and ensuite while the children have a dedicated space, with three bedrooms, two bathrooms, a TV room and a netted play-stair.⁠
⁠
The average Australian house uses 19kwh of energy per day. Garden House produces 100kwh per day and has a 26kwh Tesla battery. A high-performing, hi tech, inner-city oasis, Garden House is our most sustainable home yet.⁠
⁠
More than just a house, Garden House is a power station, pushing far more sustainable energy back into our shared energy grid than it uses. This is the future of sustainable energy. Electrified homes, powered by the sun, powering our shared energy grid.⁠

www.maynardarchitects.com⁠
@austinmaynardarchitects⁠

Photographer: @derek_swalwell⁠
Builder: @sargantconstruction⁠
Landscape: @eckersleygardenarchitecture⁠
Engineer: Hive Engineering⁠



House K by Kart Projects
Fairfield, VIC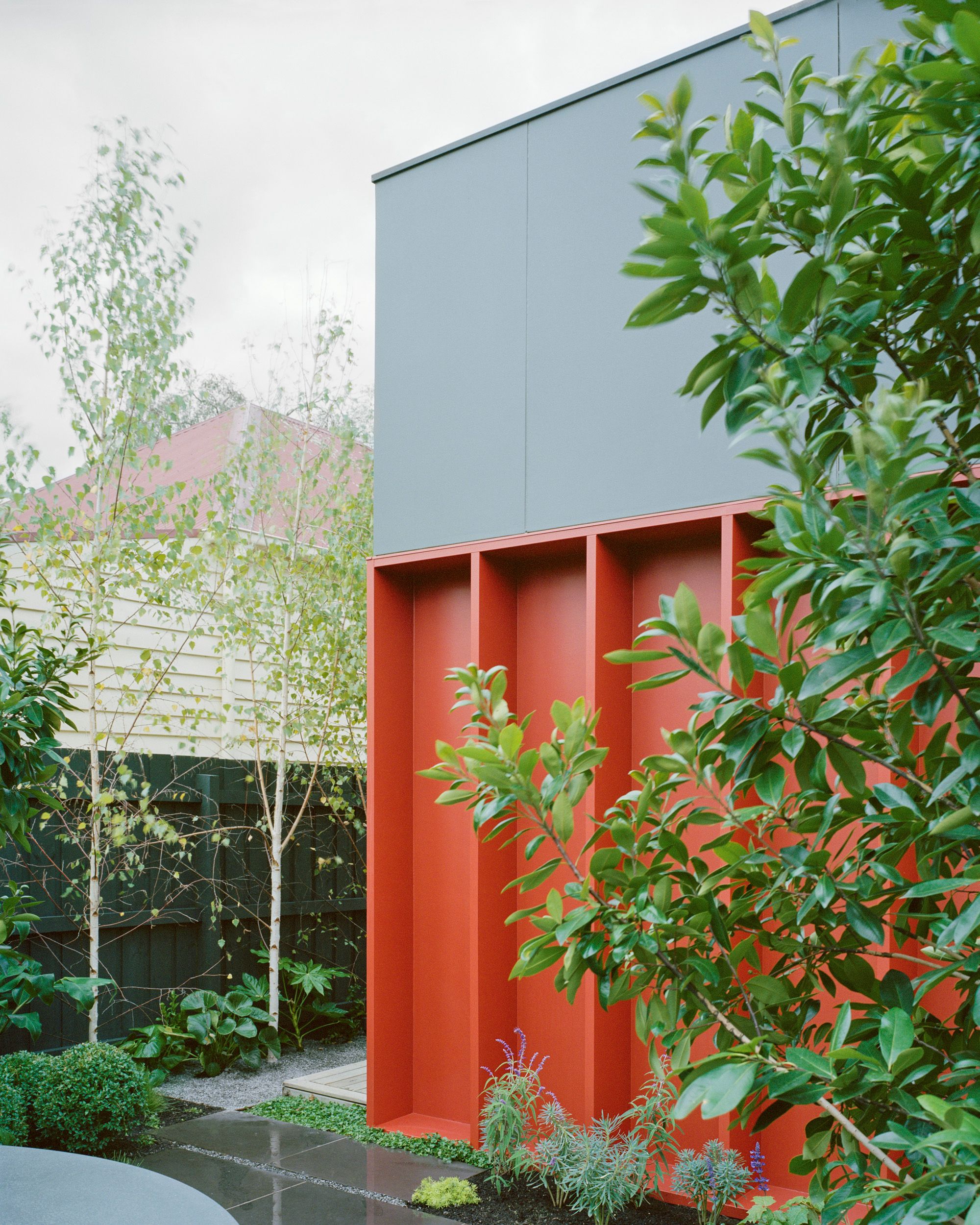 From the Architect: Our clients – a couple and their two kids – wanted a single story house while also retaining as much of their garden as possible on a relatively small block. The design strategy was to remove the old lean-to and add a small 50 m2 extension of connected living spaces, therefore only increasing the total footprint of the house by 30 m2, making the most of each space by overlapping functions rather than adding a new room for each. ⁠
⁠
The new addition is set back from the northern boundary to maximise natural light and create two aspects for the living room. Internally, the coffered ceiling volumes over the extension reference the cellular plan of the existing weatherboard house by creating a series of loosely defined spaces above each 'room'. This gives a sense of spaciousness and light by increasing ceiling heights where possible and adding a skylight into one of these ceiling voids to bring natural light deeper into the house. The new spaces are anchored around a storage volume housing a concealed, retractable TV and other tech and a day bed which creates a connecting space in between the study (the last room in the existing house) and the new living area. The landscape and pool continue this approach outside by overlapping different zones for planting, swimming and gathering. Mirroring the daybed and storage volume inside, the garden is punctuated by the above ground pool, a long concrete bench and the vertical volume of a custom steel outdoor fireplace.⁠

www.kartprojects.co⁠
@kartprojects⁠

Photographer: @arorygardiner⁠
Builder: @hemmingandnicoll⁠
Landscape: @vogue.grange⁠