The Australian Architecture Escape platform was created to highlight the best architecturally designed stays across Australia and make them easily accessible to book.
Due to covid restrictions, more and more travellers had to look domestically for their travel plans so we thought we would make a place where you can find the best unique satys in the one place. We may be biased, but we think Australia has some of the top stay experiences in the world.
Below are a list of tiny homes that were recently featured on Australian Architecture Escape.
Follow along to keep up to date:
Australian Architecture Escape
Tiny Three Ten
Dungog, NSW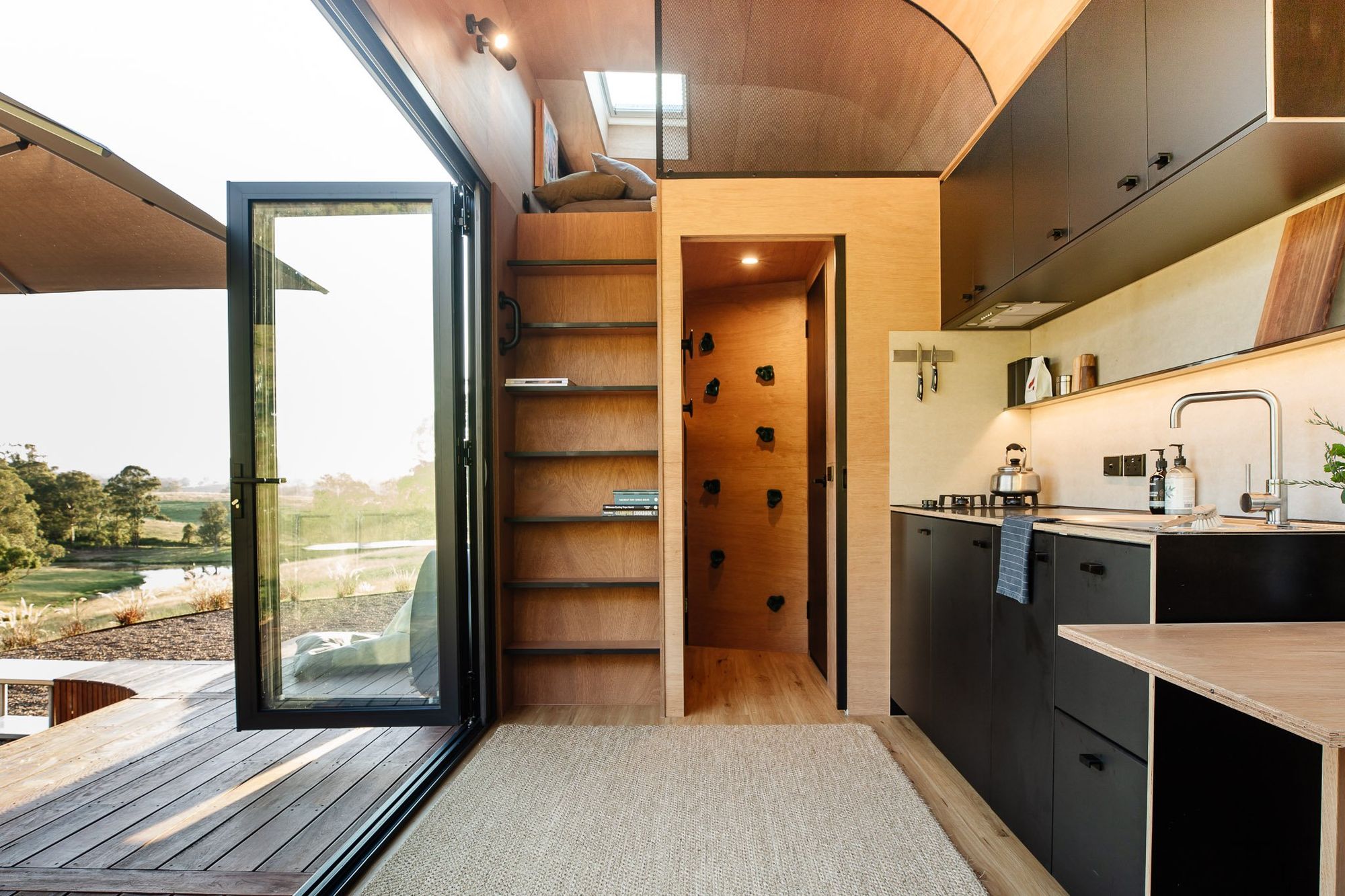 Tiny Three Ten is an architecturally designed accommodation, built in 2021 by Victorian based Base Cabin, and thoughtfully crafted to make the most of the natural landscape.  Set on a private ten-acres three kilometres from Dungog, NSW, Tiny Three Ten was designed to showcase a way of life.  With a core philosophy of 'everything you need and nothing you don't', the aim is to create an experience that would leave you thinking about things differently and questioning the way you live.
Architect: Fowler and Ward
Builder: Base Cabin
Photographer: Davina Bambrick
CABN X
McLaren Flat, SA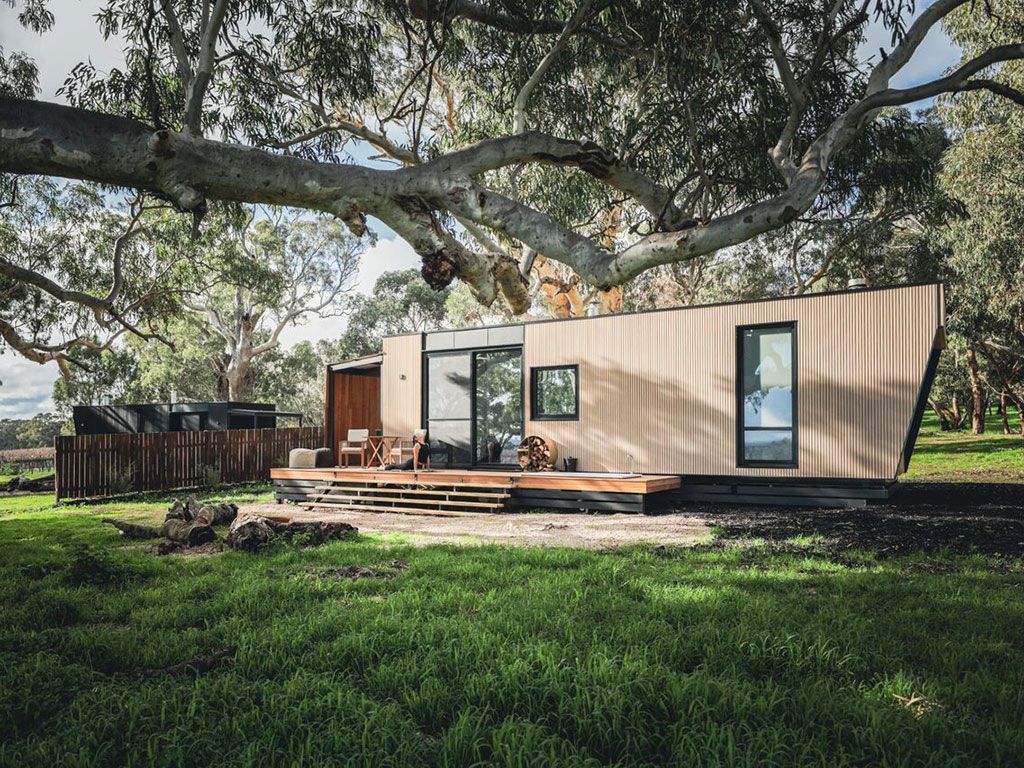 Located just minutes drive from McLaren Vale or 40 minutes from Adelaide and  nestled below  the rolling  Adelaide Hills with views flowing through to the coast of Port  Willunga  you relax in one of two baths. Retreat to your exclusive sauna and close your door to the rest of the world. Protected by  large  gumtrees that have been stewards of the land for hundreds of years and  surrounded  by lush  vineyards lies Giles & William.
Spend a summer evening watching the sunset  in guilt free opulence  as you relax in the outdoor bath.
Every detail of your stay has been carefully considered from your individually selected local produce from curators of fine food and wines, you are provided with some of the region's most outstanding selections.

Book Here
Photographer: Archimint
Pine Forest Cabins
Glenquarry, NSW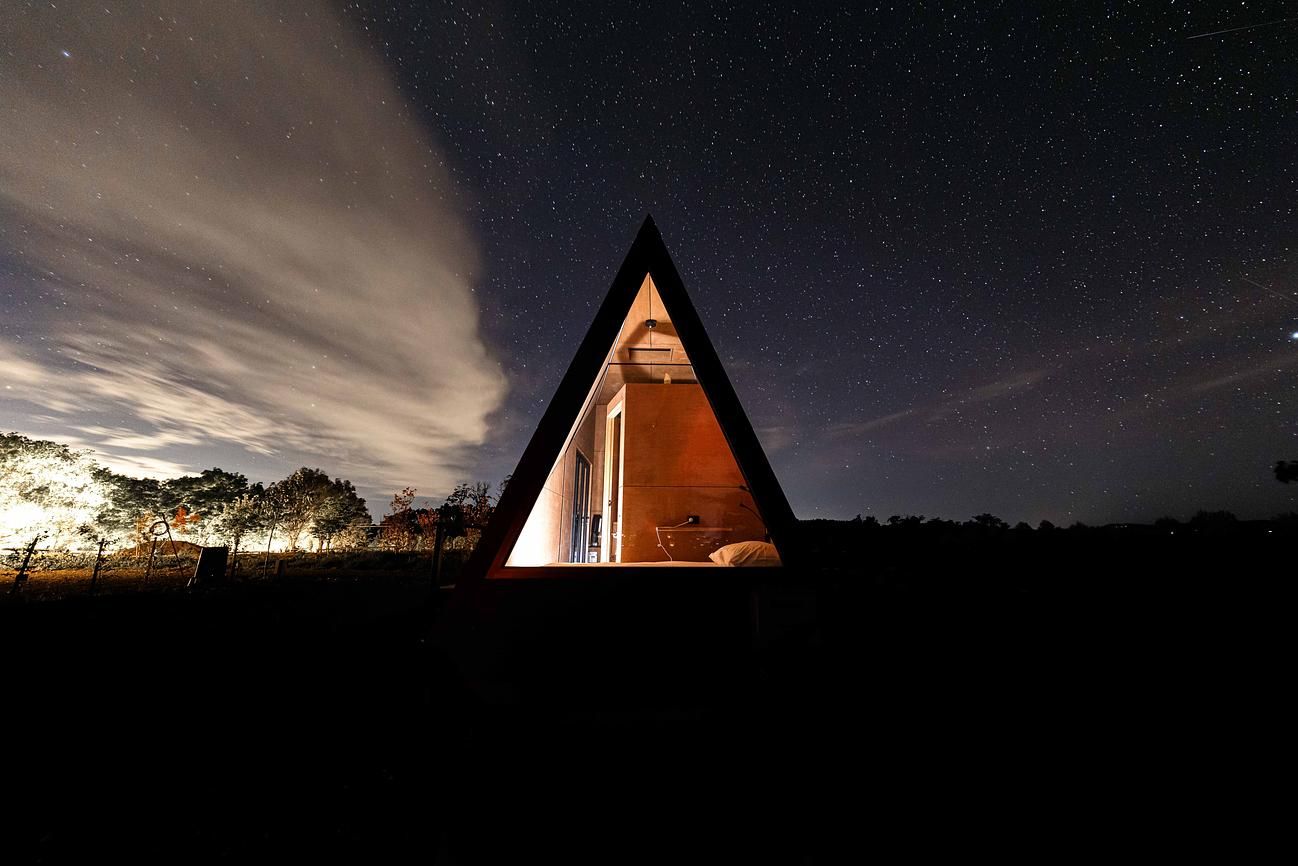 Nestled away at the Breconside Estate, Southern Highlands. A ninety minute drive from Sydney & two hour drive from Canberra. is the perfect sanctuary for city dwellers to escape into an adventure of their own. Surrounded by the evergreen beauty of rolling hills and forest reserves, Choose your adventure: National Parks & Waterfalls, Restaurants & Cafes, Wineries & Estates, boutique & vintage shopping.
Architect: Studio Edwards
Builder: Base Cabin
Photographer: Michael Cole
Bruny Island Hideaway
Bruny Island, TAS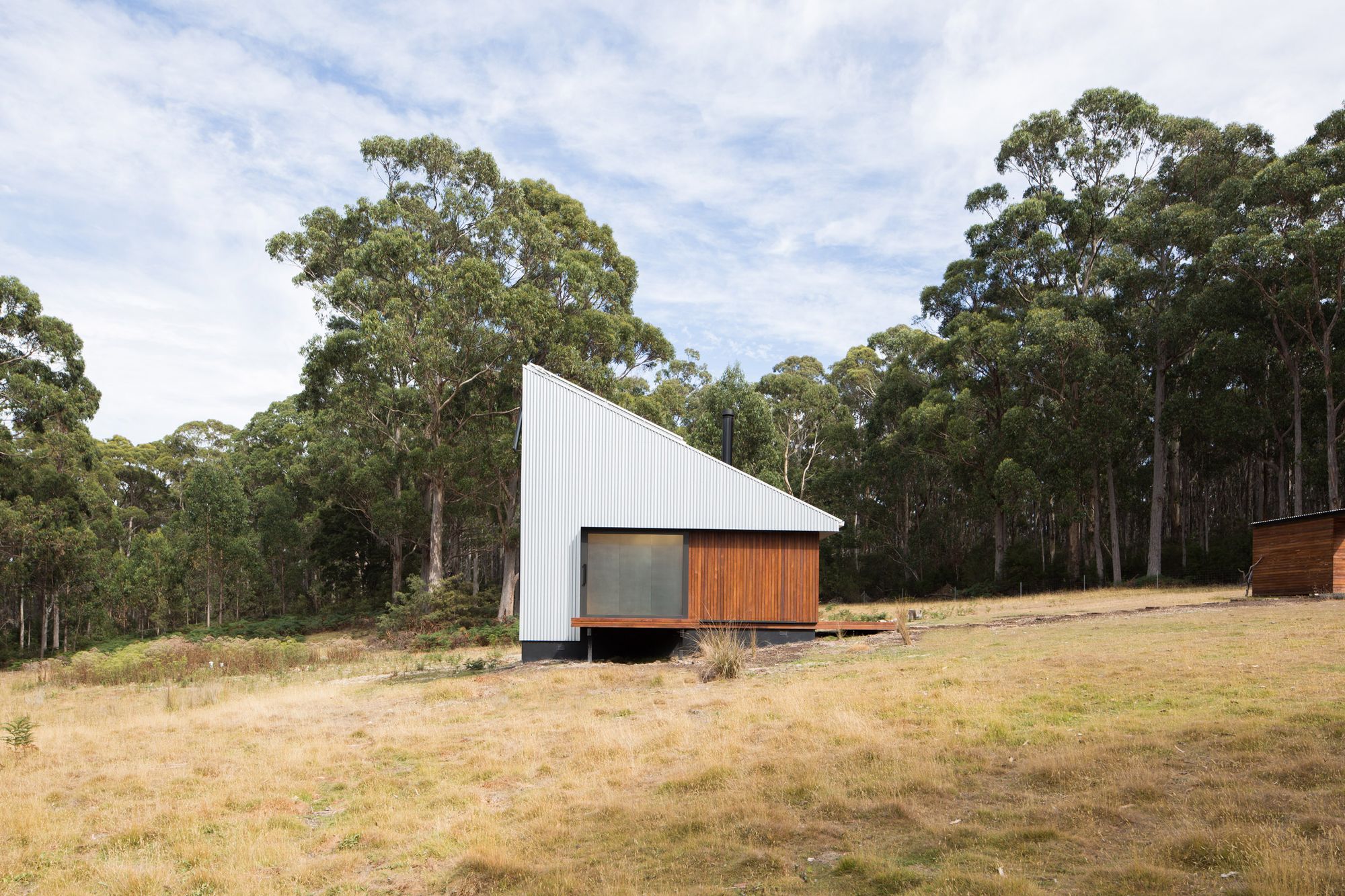 An off the grid cabin inspired by Japanese traditional houses, provides shelter for time off the grid in both a literal and metaphoric sense.
Only if I can show you how to be happy with little. It is simple and minimalistic, it is green and sustainable, it is so wild that you feel a million miles away from civilisation. Surrounded by 99 acres of conservation forest, you will find abundant wildlife. You can hear the birds during the day and wallabies at night. Eagles soar in the sky. Try stargazing and spot the Aurora.
Architect: Maguire + Devine
Photographer: Rob Maver
Miguel
Southern Highlands, NSW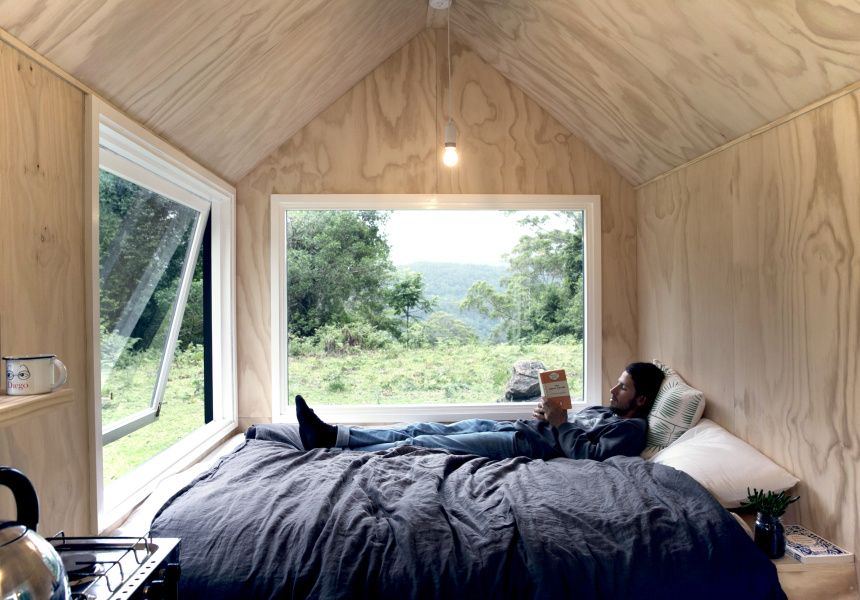 Miguel's tucked away in his own secluded glade in a 400 yr old rainforest complete with views of the valley below. A 200m walk from your carpark in a hidden clearing, he's about as close to nature as you can get…unless you're actually a tree.