The Australian Architecture Escape platform was created to highlight the best architecturally designed stays across Australia and make them easily accessible to book.
Due to covid restrictions, more and more travellers had to look domestically for their travel plans so we thought we would make a place where you can find the best unique stays in the one place. We may be biased, but we think Australia has some of the top stay experiences in the world.
Below are a list of stays that were recently featured on Australian Architecture Escape in September.
Follow along to keep up to date:
Australian Architecture Escape
Ace Hotel Sydney
Surry Hills, NSW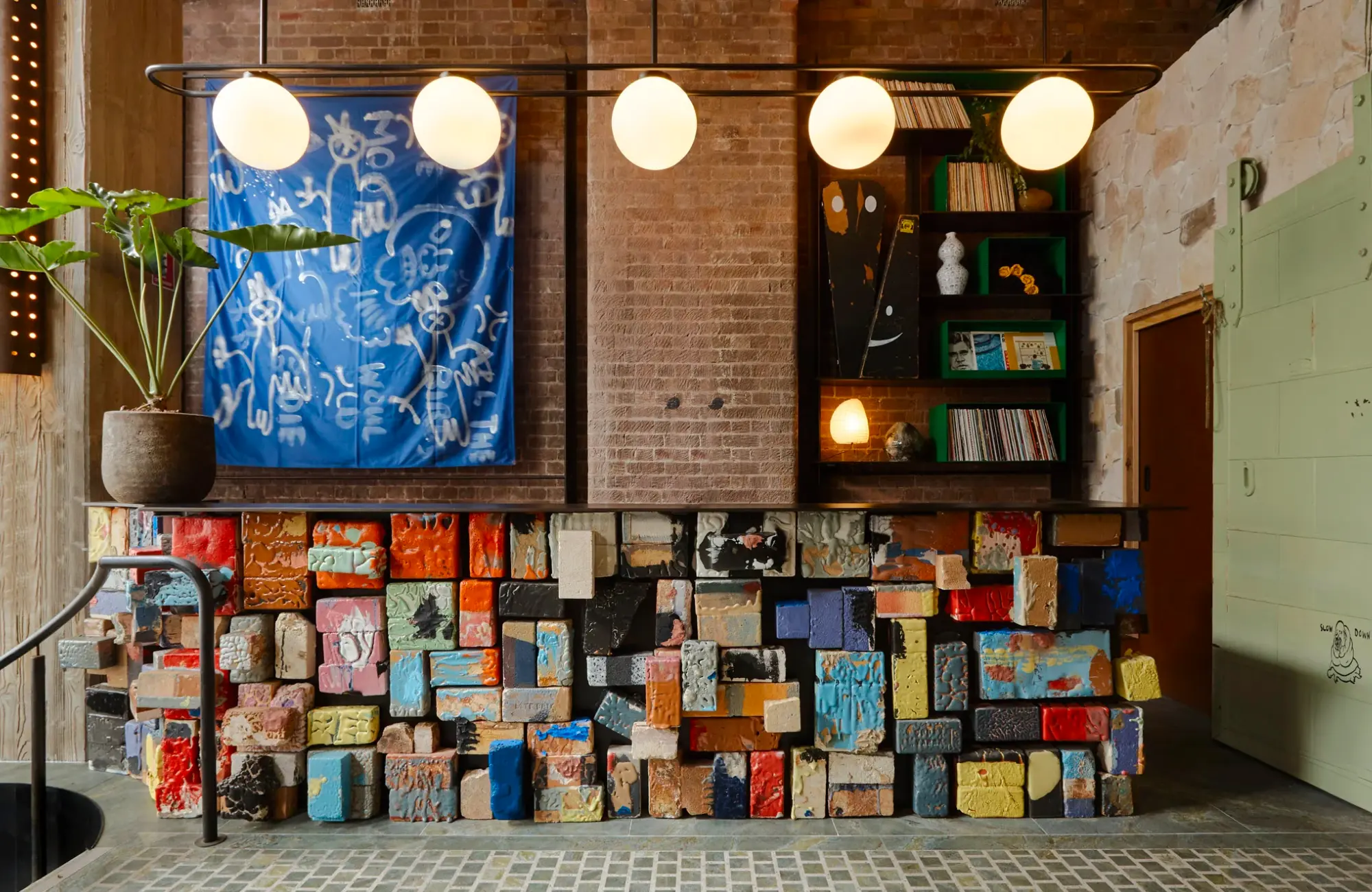 Ace Hotel Sydney reanimates the historical Tyne Building in Surry Hills, built above Australia's first kiln discovery. Inspired by the rich history of Surry Hills and the warm, cinematic colour palette of the Australian landscape, the 257-room hotel marks Ace's very first stake in the Southern Hemisphere and was designed in partnership with Flack Studio. The building's organic design merges the past with the present, stirred by the city's rough-hewn history: the renegade razor gangs that ruled the 1920s, the modernist art boom of the 1960s, the Gay Solidarity Group protests of the 1970s and the vibrant cultural coalescence of generations of migrant communities. LOAM, a neighbourhood spot for natural fare, anchors the lobby level along with cafe and bar Good Chemistry, plus there's a cocktail bar smackdab in the hotel's lobby. Up top there's Kiln, an 18th-floor rooftop restaurant and bar helmed by genre-bending Chef Mitch Orr, with a striking dining room designed by Fiona Lynch Office. Ace Sydney is a neighbourhood place, with an invitation open to all — come join us in the sunken lobby lounge, where everything happens and everyone's a part of it.⁠
Photographer: @smartanson
Interiors: @flackstudio_⁠
Architecture: @batessmart⁠
Builder: @hickorygroup⁠
Client @acehotel
The Ridge Nelson Bay
Port Stephens, NSW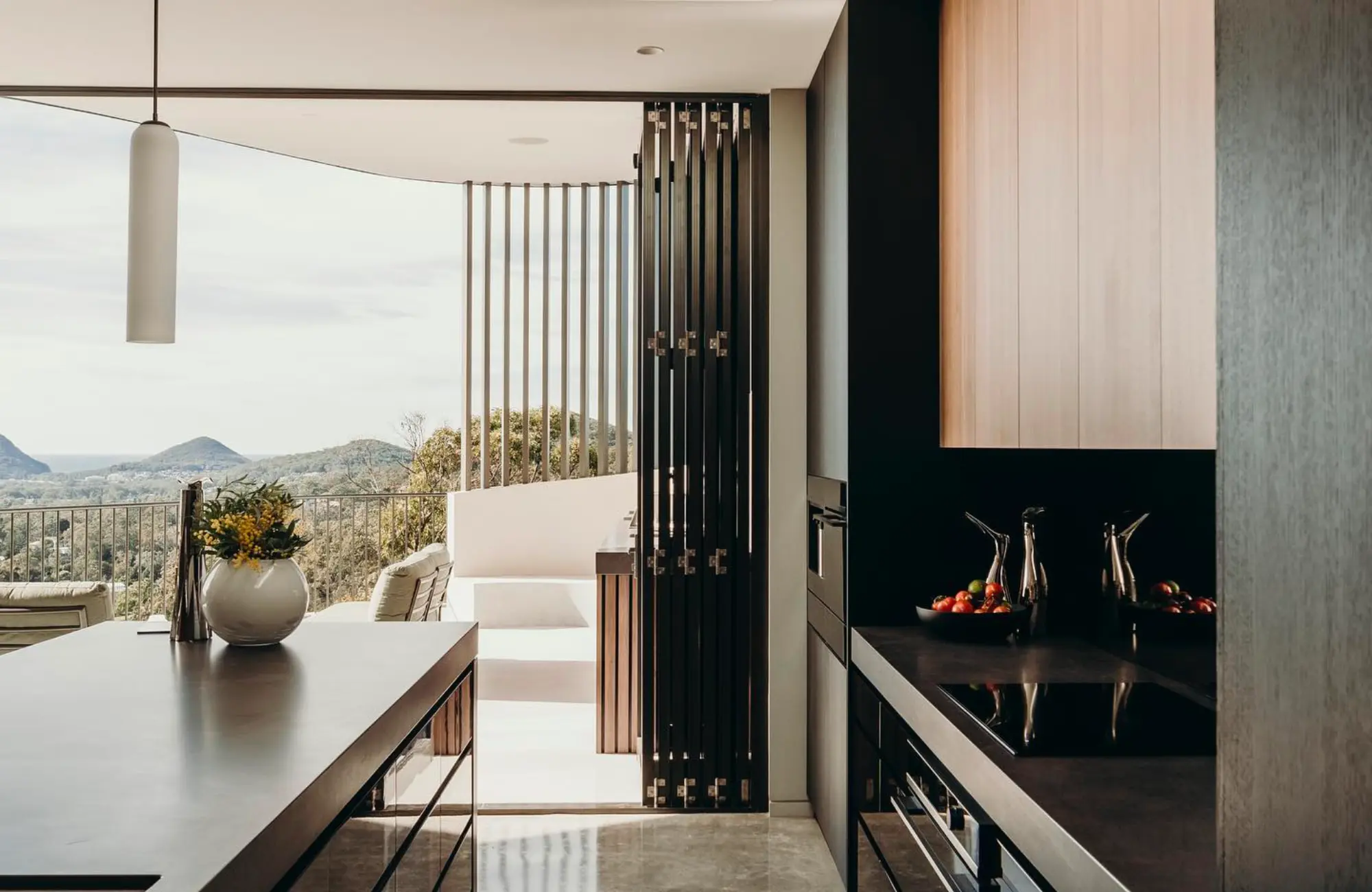 Bringing a spectacular escape with grandeur and luxuriousness at the fore to Port Stephens NSW. Located in a tranquil environment some 120 metres above sea level and spanning three expansive levels, The Ridge accommodates up to fourteen guests. Architecturally designed, its open floor plan, abundant amenities and modern luxury throughout will make your stay more than comfortable and unforgettable - you may not want to leave.⁠
Photographer: @musephotography_lifestyle
Design and Build: @greenbuild.constructions
AFrame Kangaroo Valley
Barrengarry, NSW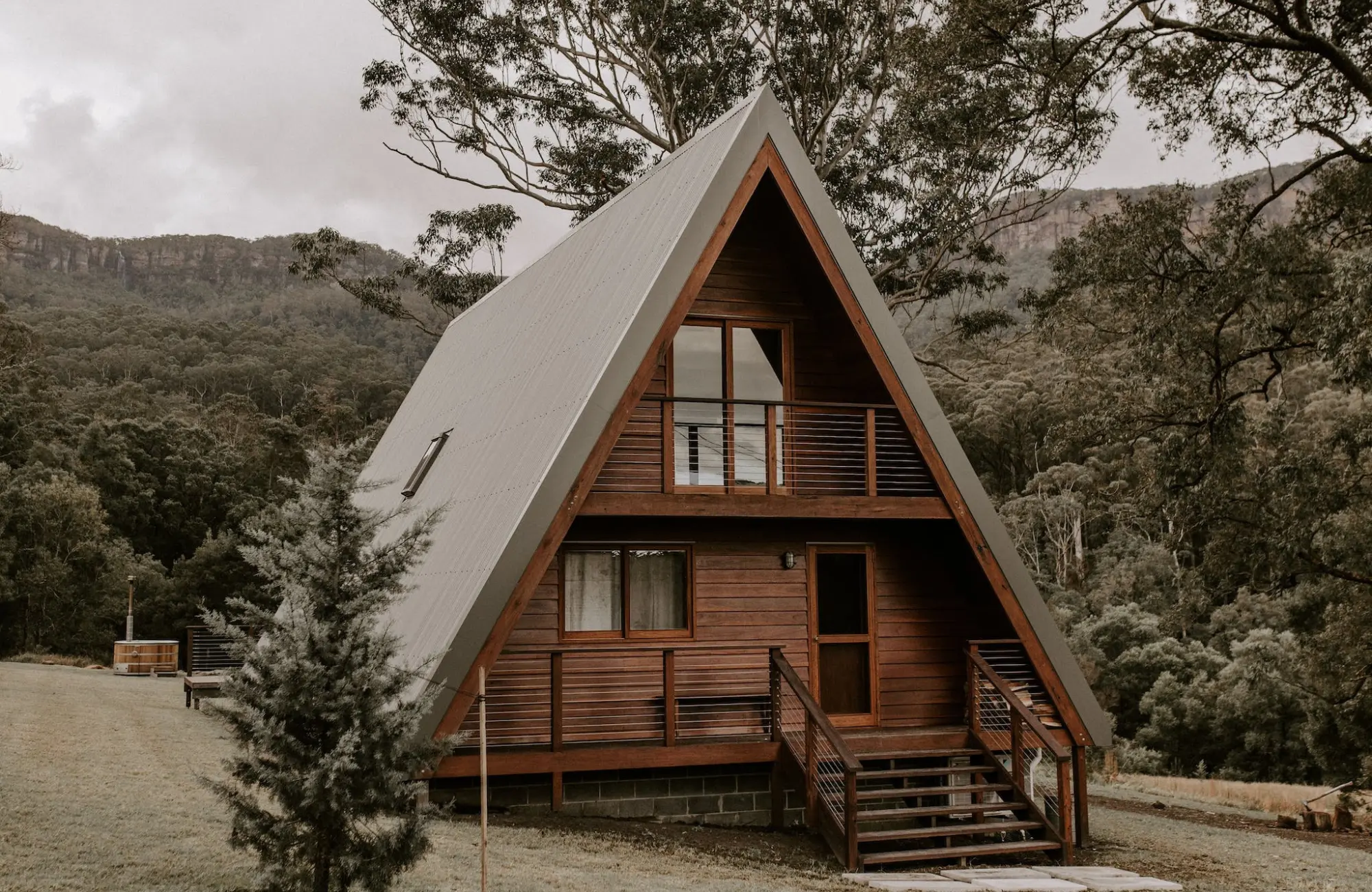 Nestled between the South Coast and Southern Highlands (and only a two hour drive from Sydney and Canberra) Aframe Kangaroo Valley is sheltered by Morton National Park to the east and west, with sweeping views of the Southern Highlands escarpment and waterfalls to the north. You'll find us situated in a quiet neighbourhood of half a dozen homes and less than 10 minutes from the historic village of Kangaroo Valley (and only 25 minutes drive to nearby Bowral, Berry and Burrawang).Designed with a slow pace in mind, Aframe Kangaroo Valley is where we go to reset, reflect and connect with nature. With a passion for responsible consumerism we've done our level best to sparsely decorate our home with only the essentials sourced from locally owned businesses.
Photographer: @hayleyrafton

PetitEcoCabin
Yallingup, WA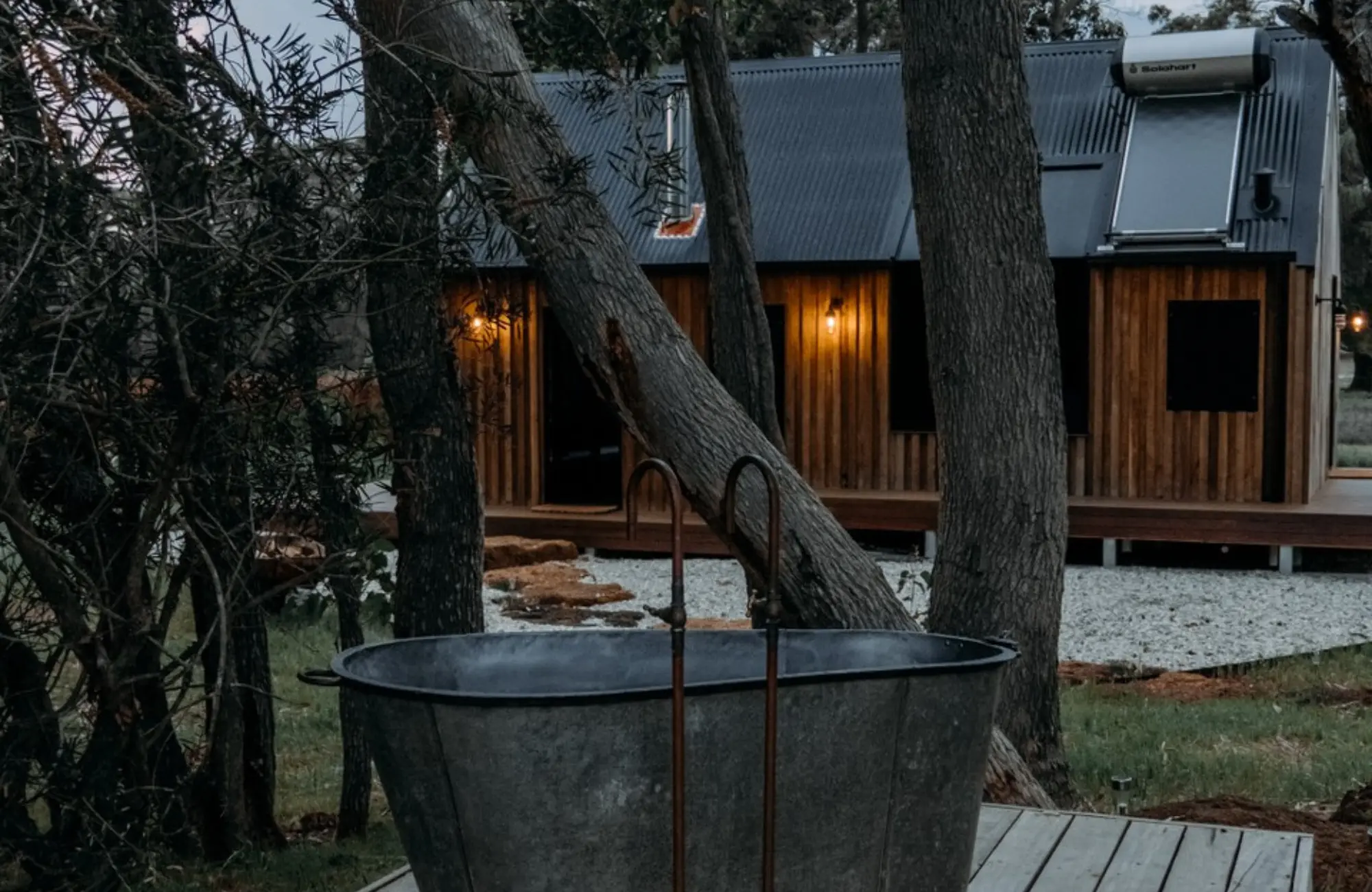 One cabin, nestled into the bush near the lake, overlooking our certified organic vineyard.The perfect escape for singles and couples, the bed looks out of the waterfall window, framing the night sky and surrounding trees. Every window has been positioned to take advantage of farm and vineyard views without compromising privacy.With one of the most central locations in the Margaret River Wine Region the cabin is a one of a kind getaway. Dappled light streams in from the many windows without compromising privacy. A day bed both inside and out makes the perfect space to sit back and immerse yourself in this special location, no matter the weather. You will find a vintage outdoor bath tucked away in the surrounding landscape complete with running hot water and for winter a cosy fireplace complete with a bakers oven. In an effort to minimise our impact on the environment the cabin was positioned to take advantage of the Northern sun and cooling sea breezes. It captures and stores it's own rainwater, grey water is recycled onto the newly planted fruit trees and a solar hot water system provides the hot water for the cabin. The timber inside the cabin comes from a family farm, milled by my Father from trees that had fallen over the last twenty years. The cabin has been crafted from start to finish with bespoke fixtures, fittings and décor all made here in Australia by artisans of their craft, utilising sustainable methods of production.Slow down and disconnect from the busyness of everyday life, there is no WIFI or Television in the cabin.
Architect: @bare_architects
Photographers: @fieldnotes__ & @dylan_alcock
Shore House
King Island, TAS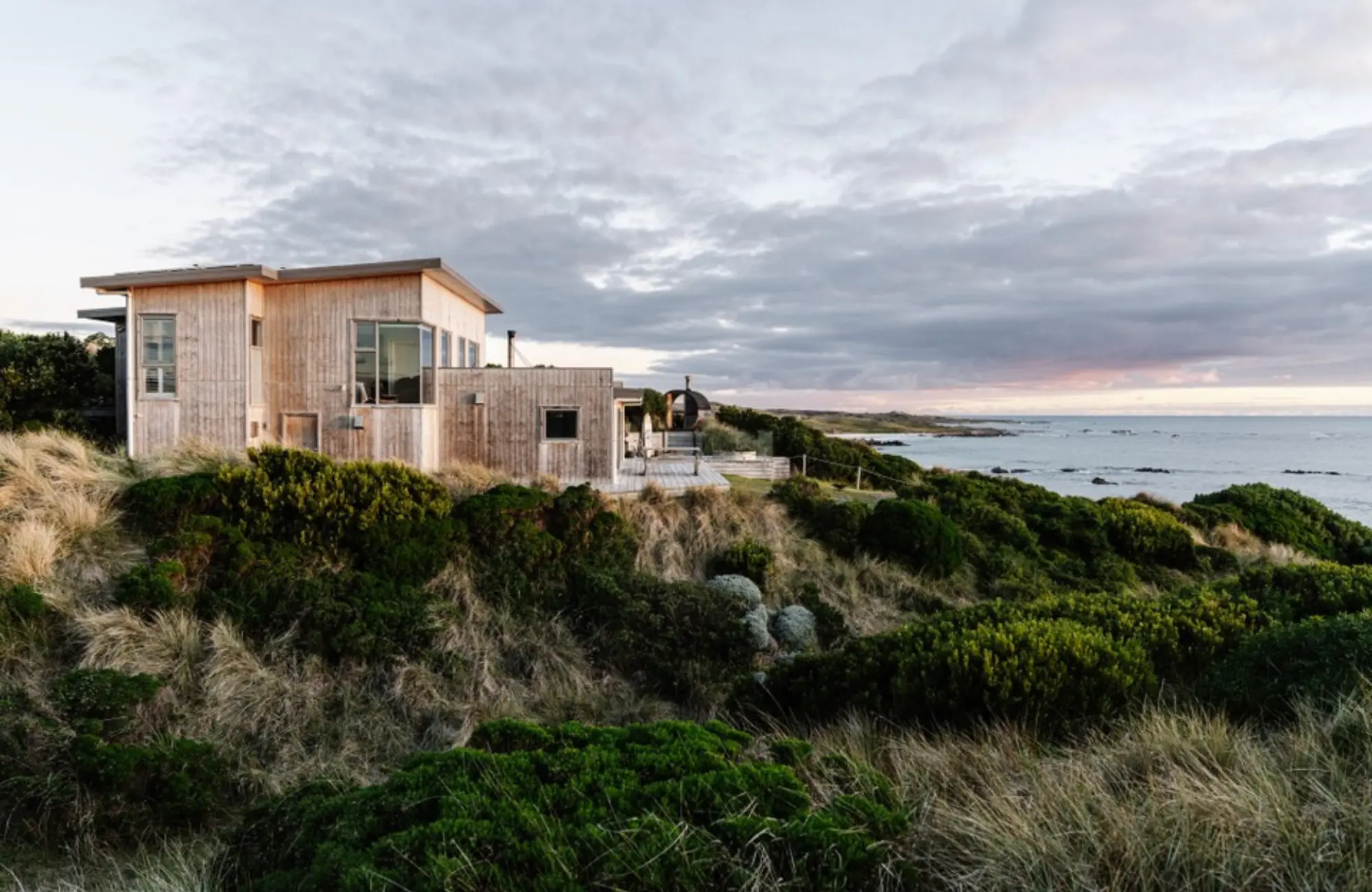 In early 2006, a King Island local had a vision of creating a location where people could engulf themselves in nature, adventure, wildlife; sampling the unique beauty of King Island at its very best. This dream project was the first of its kind for King Island, and Porky Beach Retreat was born.⁠Fast forward to 2022; and the spectacular property has been refreshed and reimagined under a new name, Shore House. ⁠Wake with the crash of the waves onto the shore; and lose yourself in the raw beauty of King Island's pristine, untouched coastline.⁠Shore House will reinvigorate the senses and provide safe haven from the real world.⁠
Photographer: @marniehawson
Silky Oaks Lodge
Mossman, QLD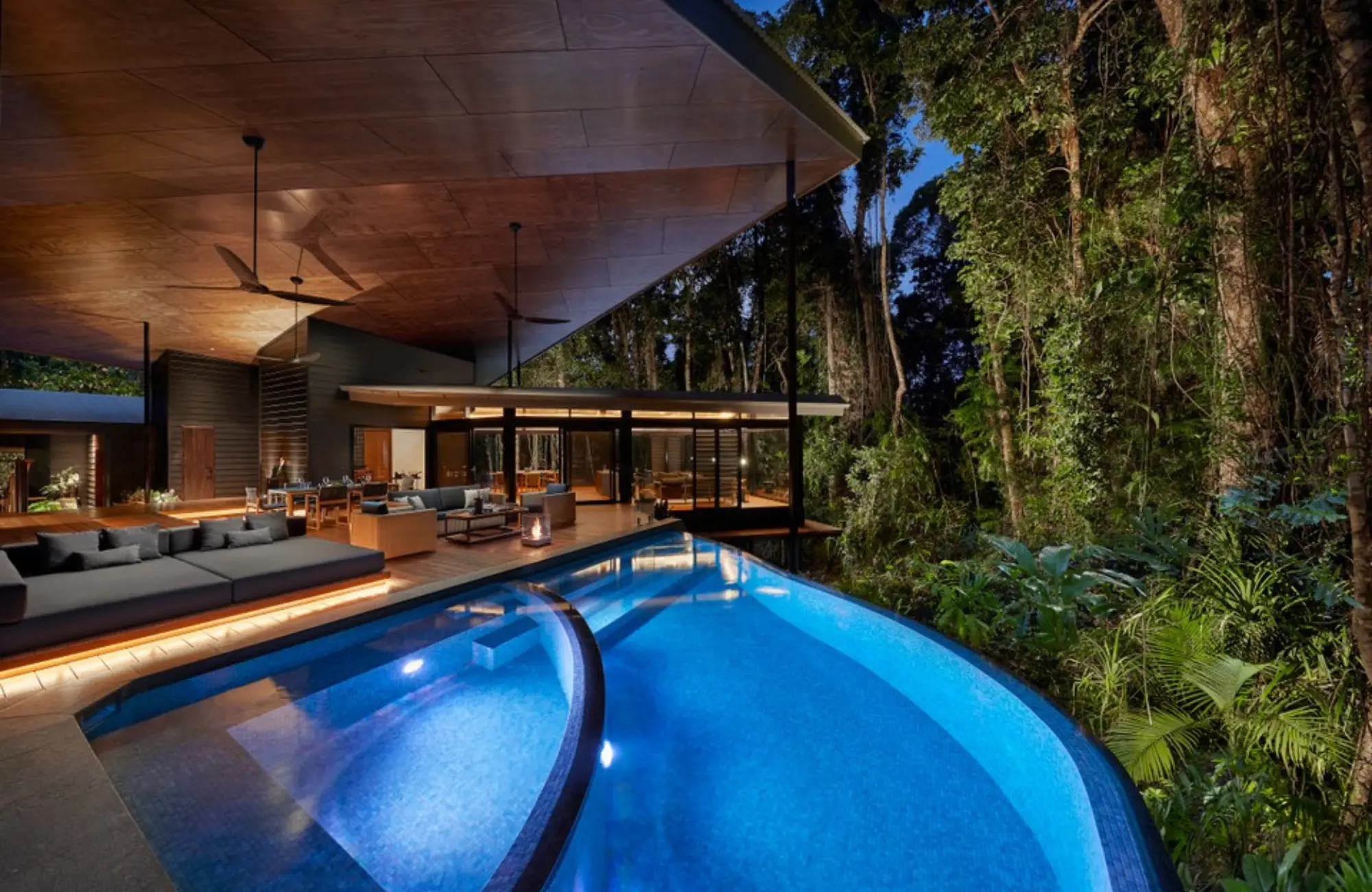 Renowned as one of Australia's enduring luxury resorts, Tropical North Queensland hideaway Silky Oaks Lodge reopened in December 2021 following a multimillion-dollar rebuild by the team at Baillie Lodges, bringing their globally lauded style and sensitivity to a genuinely iconic lodge and location in the World Heritage-listed Daintree Rainforest.Forty luxury treehouses styled with contemporary furnishings and featuring local timbers offer peaceful retreat and views of the Mossman River or the rainforest, inviting guests to immerse themselves in the natural theatre of the surrounds.⁠
Photographer: @ga_photo