The Australian Architecture Escape platform was created to highlight the best architecturally designed stays across Australia and make them easily accessible to book.
Due to covid restrictions, more and more travellers had to look domestically for their travel plans so we thought we would make a place where you can find the best unique stays in the one place. We may be biased, but we think Australia has some of the top stay experiences in the world.
Below are a list of stays that were recently featured on Australian Architecture Escape.
Follow along to keep up to date:
Australian Architecture Escape
Bloodwood Cabin
Rawbelle, QLD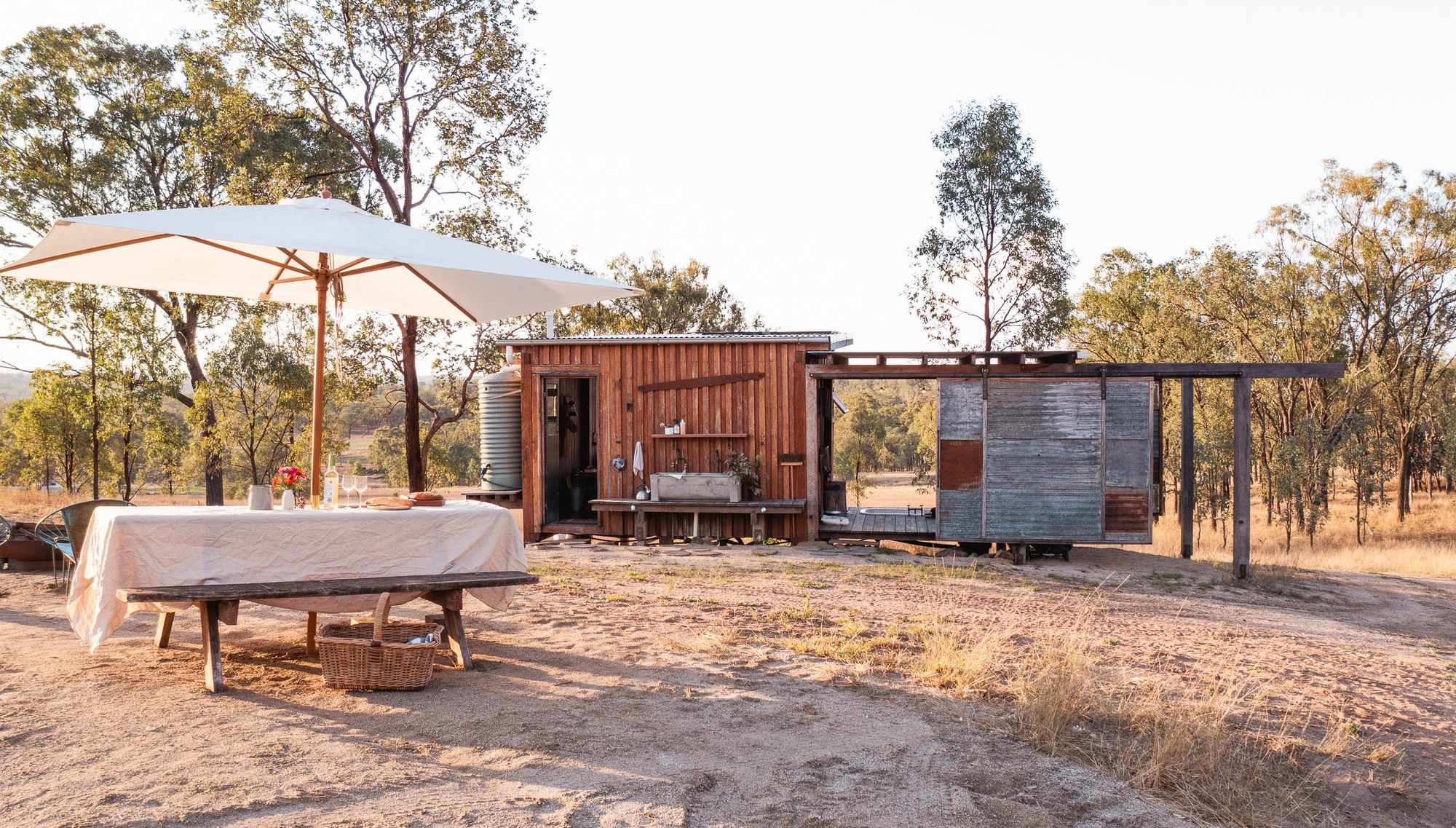 Bloodwood cabin is about stepping back both literally and figuratively. We encourage you to leave the WIFI and fast pace behind to reconnect with nature.⁠
⁠
The fully sustainable eco-accommodation, offers elegant living with the bare necessities, including a bed, tea & coffee and fresh local produce and wine.  The cabin offers camping, but without the hassle, and is a place to hideaway, to disconnect from reality and reconnect with the important things - like nature.⁠
⁠
Designed and created by The Burnham's and a few expert builder friends, Bloodwood Cabin mimics the natural world that surrounds it while creating experiences with a touch of lux. The warm earthy Ironbark and Blue Gum timber harvested with care and milled on the property are some of the strongest hardwoods in Australia. The simple design with repurposed doors and windows opening wide allows guests to feel immersed in the outdoors, even when indoors.⁠
It is the ultimate experience of simplicity and luxury. Wrap yourself in divine linen threads, sip espresso coffee (camping style) from local handmade ceramics and rest your body in the sunken bath – all in the presence of the silence of the beautiful bushland.⁠
Photographer: @davinajbambrick
Chalets at Blackheath
Blue Mountains, NSW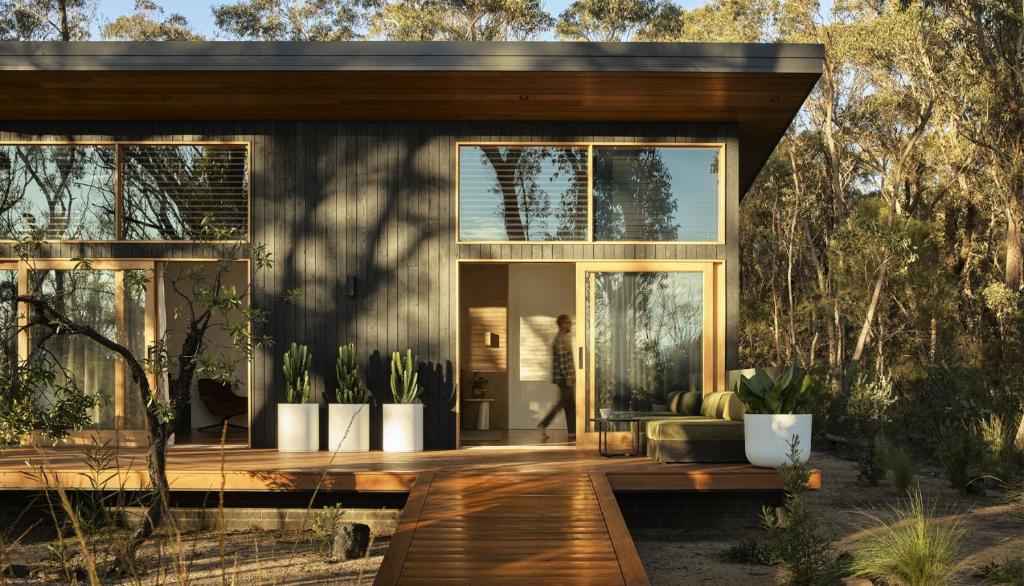 An evolution of sustainable luxury and hospitality awaits you in the heart of a UNESCO world heritage paradise.
Perched above one million hectares of wilderness at the highest point of the Blue Mountains, Chalets at Blackheath is surrounded by soaring sandstone formations, scented eucalyptus forests, and ancient Aboriginal sites.
Within this remarkable landscape, we warmly welcome you to your own private world where you can do as you wish: unwind or invigorate, escape or explore, discover the great outdoors or rediscover yourself within.
Photographer: @smartanson
Barfold Estate
Heathcote Region, Central VIC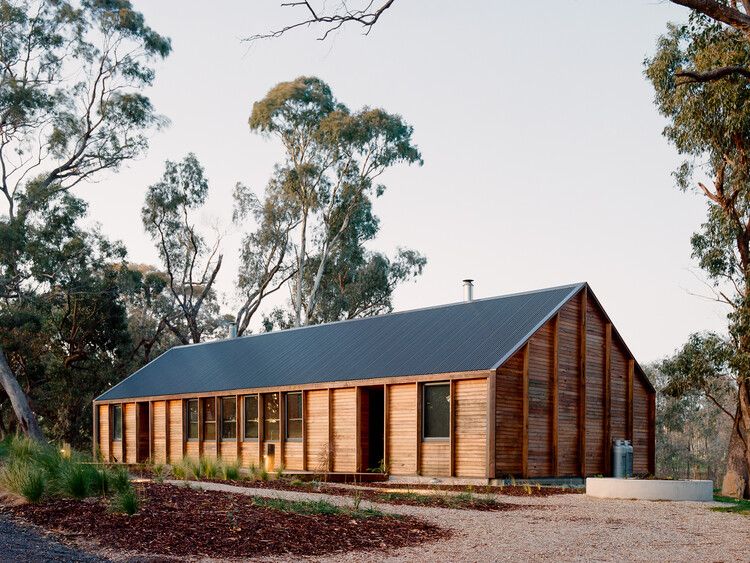 Barfold Estate is a vineyard, winery and farm located in the SW corner of the Heathcote wine region, 75 minutes drive from Melbourne. A stay at Barfold Estate brings the raw beauty of the Australian countryside and its wildlife together with the comfort of our meticulously designed, architectural guest suites.⁠
The suites are situated on a hillside and have been designed to take full advantage of their outlook, with views of a small dam framed by tall eucalypts, while the estate vineyard occupies the horizon. The structure is clad in reclaimed timber, left untreated to grey like the trunks of the eucalypts that surround it. The interiors are adorned with oak, and a neutral colour and material palette has been carefully employed to complement the countryside. Each suite is designed for two, offering a king-size bed, rainfall shower, freestanding bath, sofa and lounge, fully stocked wine fridge, well-appointed kitchen and dining table — all arranged around the warming glow of a double-sided fireplace.⁠
Architect: @layan_architecture
Photographer: @victorvieaux⁠
Builder: @cutlackbuilders
Lumiére Lodge
Hobart, TAS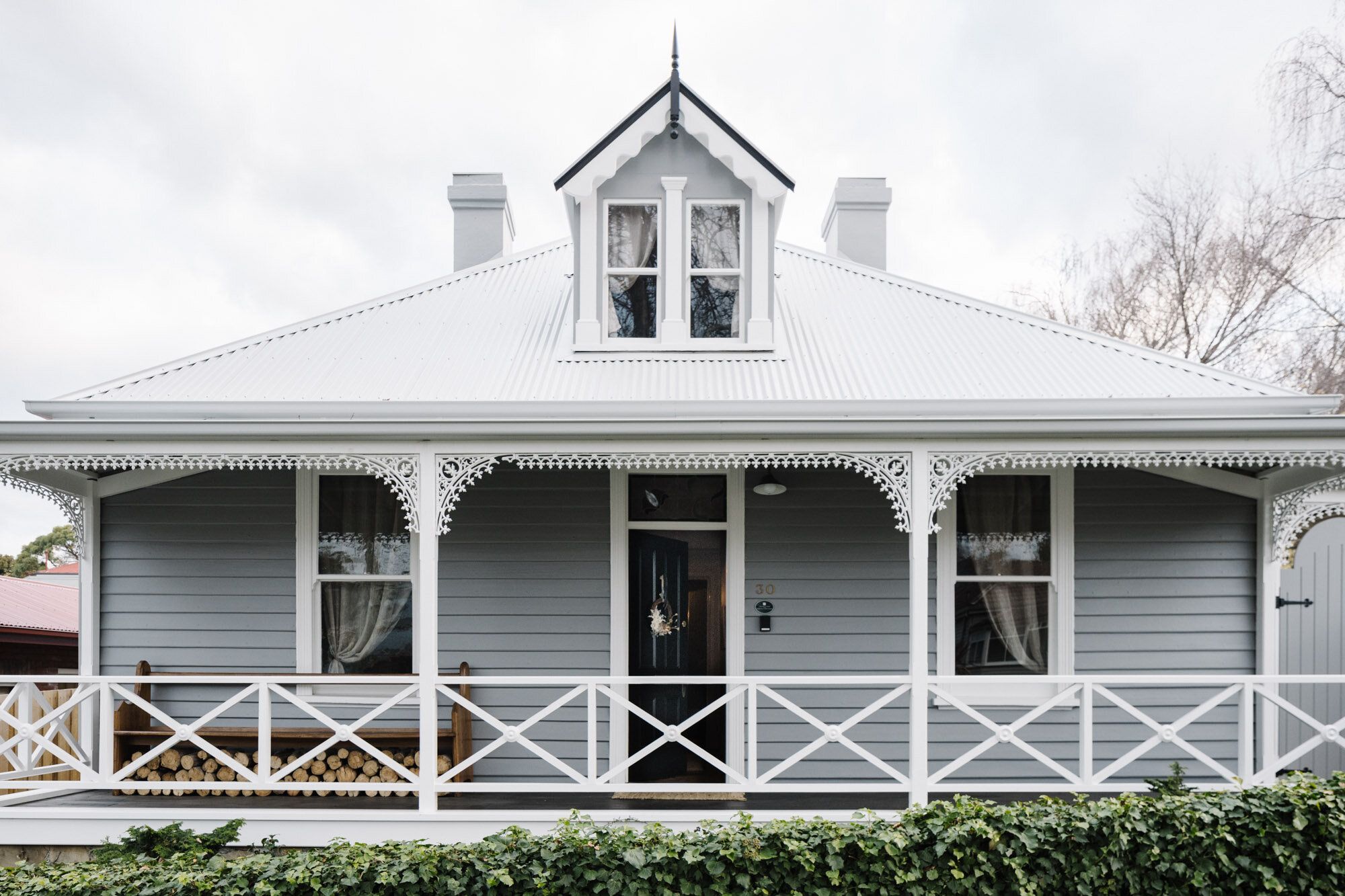 Lumiere Lodge is Old Hobart Town reimagined. Where voyagers from near and far can hang up their coat and rest their weary feet…

From the moment our guests arrive, luggage in tow, weary from their venture across the seas of Bass Strait, it is the homes beautiful facade that pleasantly excites. You are greeted by the original hallway with porcelain pendent lights dotted down the centre and the antique floorboards beneath your feet.

There is an old world feel here. Each room has a unique play on colour, light and quirky styling which is commented on warmly by travellers. Guests often say that the home unfolds.

Lumière Lodge has comfortable linen sheets, delicious seasonal morsels ready to be plated, cocktails to aid in merriness and individually curated gestures for guest experience that is always well received.

Lumière Lodge seems to imprint on the memories of its guests and sparks a curiosity in them that inspires.
Photographer: @marniehawson
Interior Design and Styling - Lumière Lodge (Kerran and Samuel Langley)
Drafting - Design East, South Hobart
Builders - Richard Hensens and Scott Heffernan
Painter - Brett Wallner
Clifftop at Hepburn
Hepburn Springs, VIC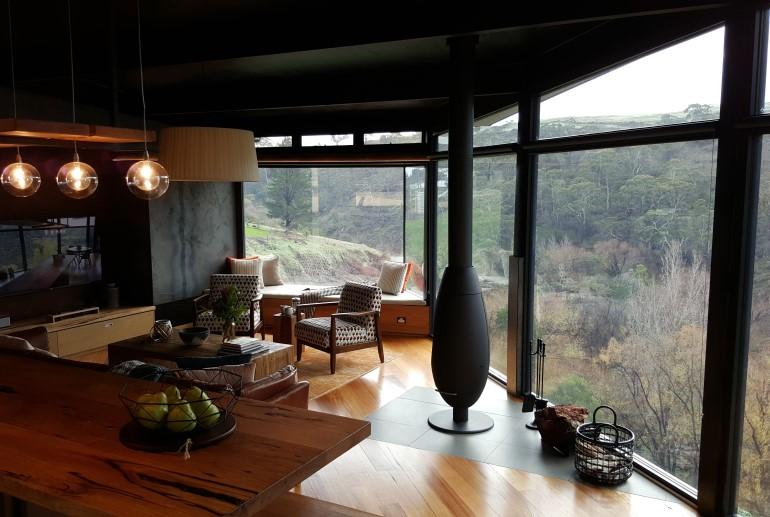 Clifftop is a luxurious getaway boasting spectacular landscapes…where daybeds hang suspended in thin air and nature has dug a deep ravine that climbs up sheer cliffside and unfolds onto scenic bushland with abundant birdlife and natural fauna to help you unwind, relax and rejuvenate.
Designed by: @robinlarsendesign