The Australian Architecture Escape platform was created to highlight the best architecturally designed stays across Australia and make them easily accessible to book.
Due to covid restrictions, more and more travellers had to look domestically for their travel plans so we thought we would make a place where you can find the best unique stays in the one place. We may be biased, but we think Australia has some of the top stay experiences in the world.
Below are a list of stays that were recently featured on Australian Architecture Escape in September.
Follow along to keep up to date:
Australian Architecture Escape
The Growers Cottage
Lower Mangrove, NSW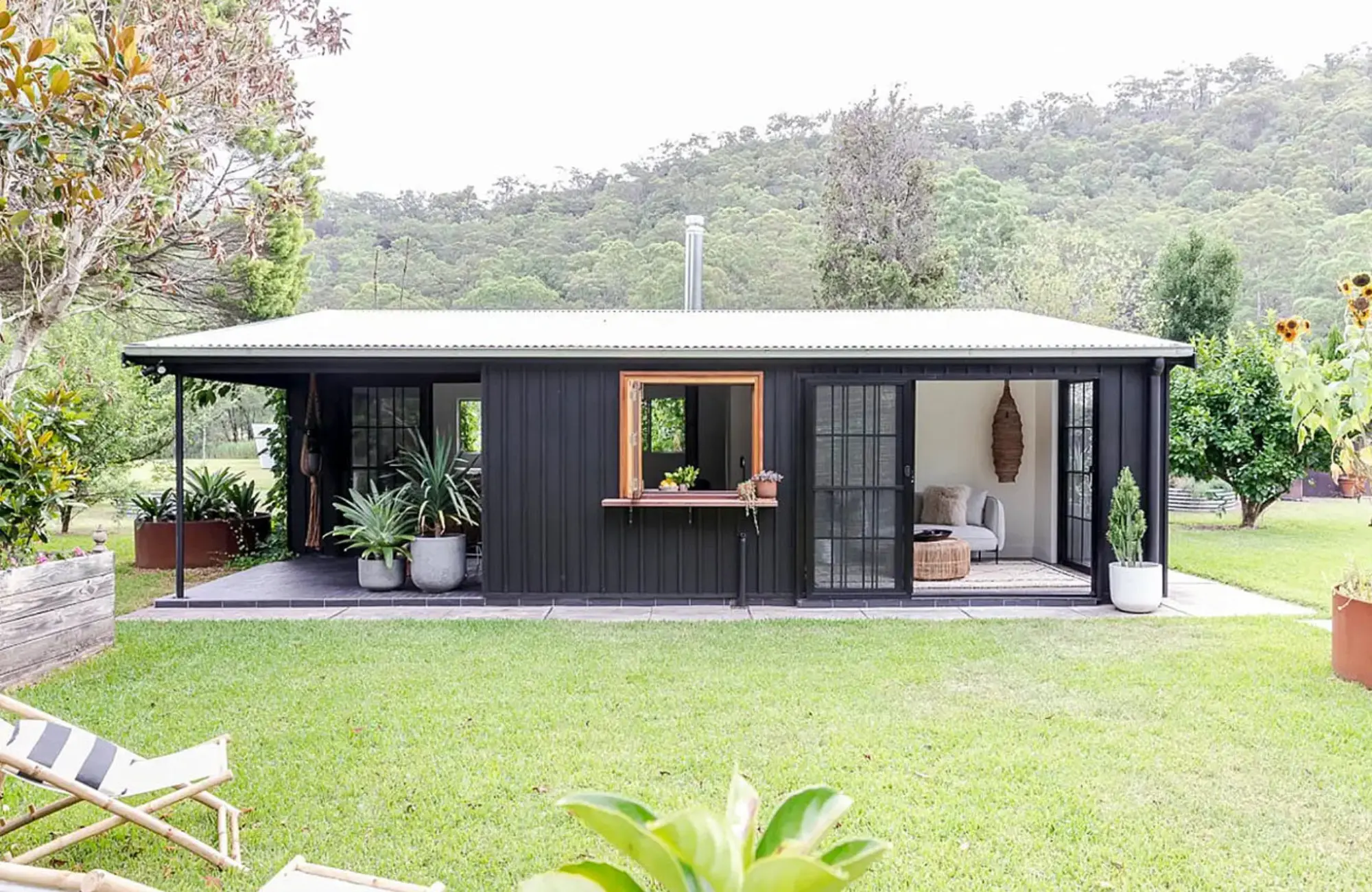 The Growers Cottage is a lovingly restored original farmers cottage, nestled amongst the Dharug National Park in Lower mangrove, on the Central Coast. Lower Mangrove is a beautifully secluded and sheltered area that is a great place to visit, a real hidden gem very close to Sydney (under an hour's drive from Hornsby) and on the shores of the Hawkesbury River region, 10 minutes away from the quaint town of Spencer.⁠

It is a secluded haven for couples. A beautifully appointed open plan cottage for two set on 25 acres of land. The interior, designed by Interior Architect Indi Jones of SBA Architects with a slow pace in mind, uses the outside colour palette as inspiration and abounds with thoughtful touches. The aim was to create a feeling of peace and tranquillity creating an interior that is full of charm – the character of the cottage speaks for itself, vine covered exterior walls and windows are nurtured and encouraged to grow. Waking up to a window framed in ivy, looking through this towards the national park is something that needs to be experienced to appreciate.  Guests can relax in front of a log fire in winter or bath in the stunning outdoor stone bath overlooking the mountains while listening to the sounds of the birds. The cottage is surrounded by a grower's garden of fresh fruit and vegetables including many fruit trees; apples, limes, lemons and pear trees to name a few - pick veggies that are in season and cook up a feast, a wonderful farm to plate experience. ⁠
Byron St Studio
Brighton, NSW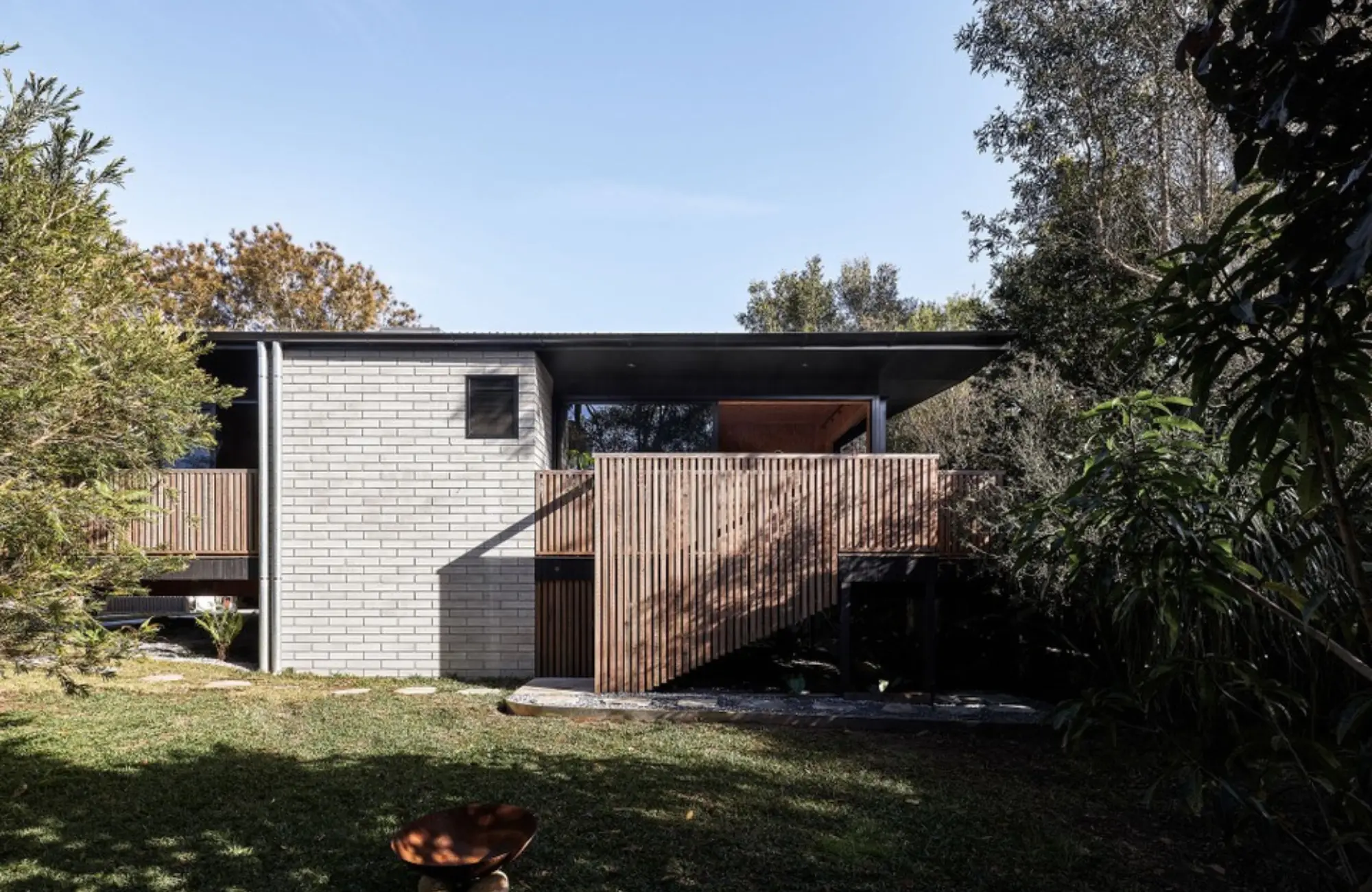 The Byron St Studio is a recently constructed, handcrafted cabin nestled amongst Australian native trees in the beachside village of New Brighton, just 20 minutes from Byron Bay and 5 minutes from Brunswick Heads. The studio was inspired by the highland cabins the owners and Martin and Casey have traveled to over the years as they knew their property was centrally based yet wanted to offer like minded people a place of refuge to disconnect from this advancing technical world around them. ⁠
With a short stroll over the playing fields to the beach for a surf, the river for a fish or the local General Store, Cafe and Farmer's Market for the daily essentials, Their studio is a cosy hideaway but close to all their favourite pastimes if needed. New Brighton is a classic coastal village with all the charm and friendly locals you'd expect and most guests choose to simply explore the area on foot, leaving their car parked all weekend.⁠
Photographer: @andymacpherson.studio⁠
Builder: @arfconstruction
Joinery: @martin_johnston_
Bass Lodge
King Island, TAS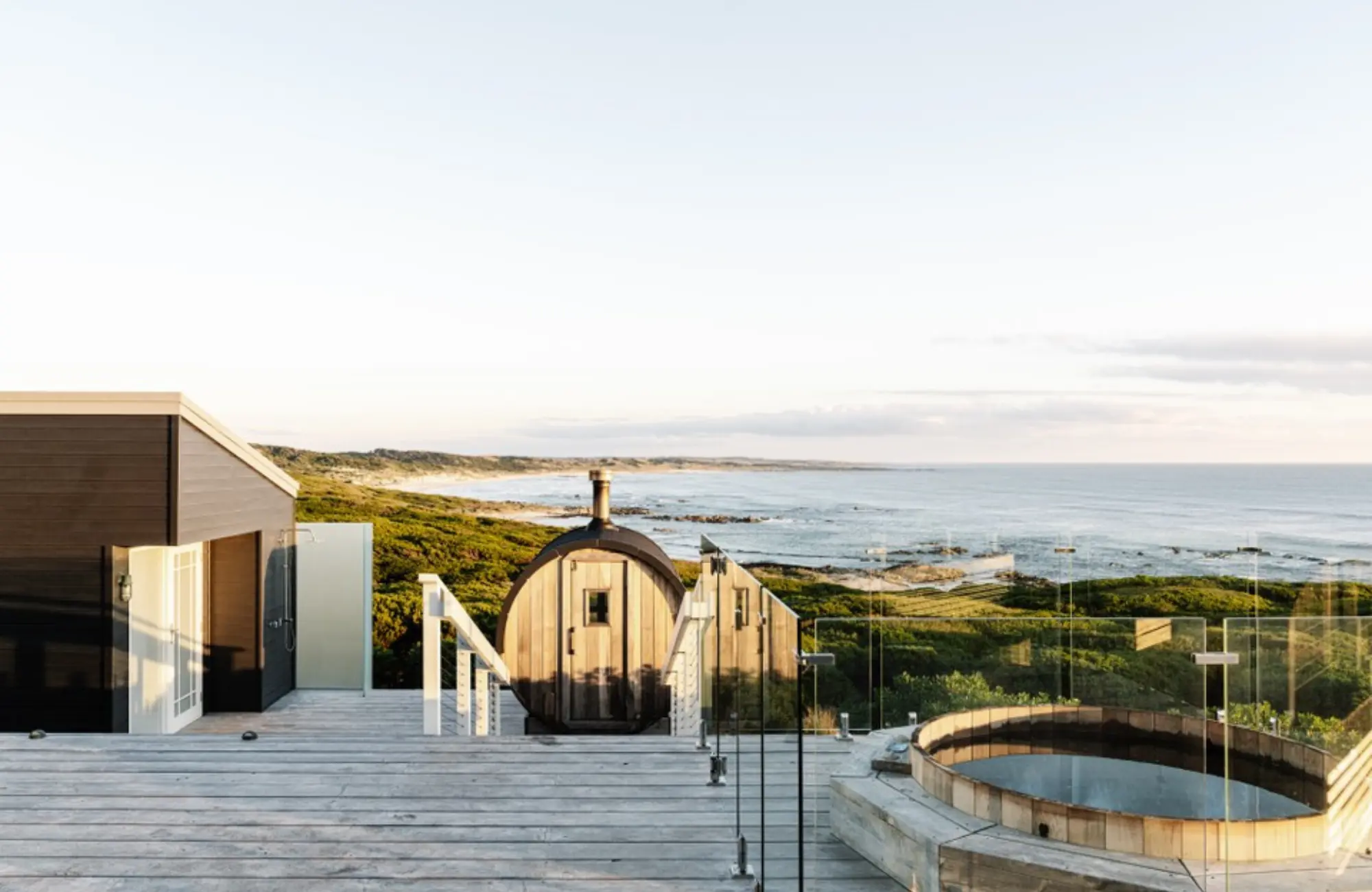 With its exquisite location, panoramic vistas, luxe cedar amenities and private beach access, Bass Lodge brings cosy refinement to the brazen beauty of the Bass Strait's crown jewel.⁠
Bass Lodge (formerly Taraki Lodge) is just 15 minutes drive from the main township of Currie. Touching down at the King Island Domestic Airport (KNS), a ten minute drive will have you entering the gates of Bass Lodge, surrounded by uninterrupted bass strait views, rugged bushes and vegetation.⁠
Photographer: @marniehawson