The Australian Architecture Escape platform was created to highlight the best architecturally designed stays across Australia and make them easily accessible to book.
Due to covid restrictions, more and more travellers had to look domestically for their travel plans so we thought we would make a place where you can find the best unique satys in the one place. We may be biased, but we think Australia has some of the top stay experiences in the world.
Below are a list of stays that were recently featured on Australian Architecture Escape.
Follow along to keep up to date:
Australian Architecture Escape
QT Hotel Newcastle
Newcastle, NSW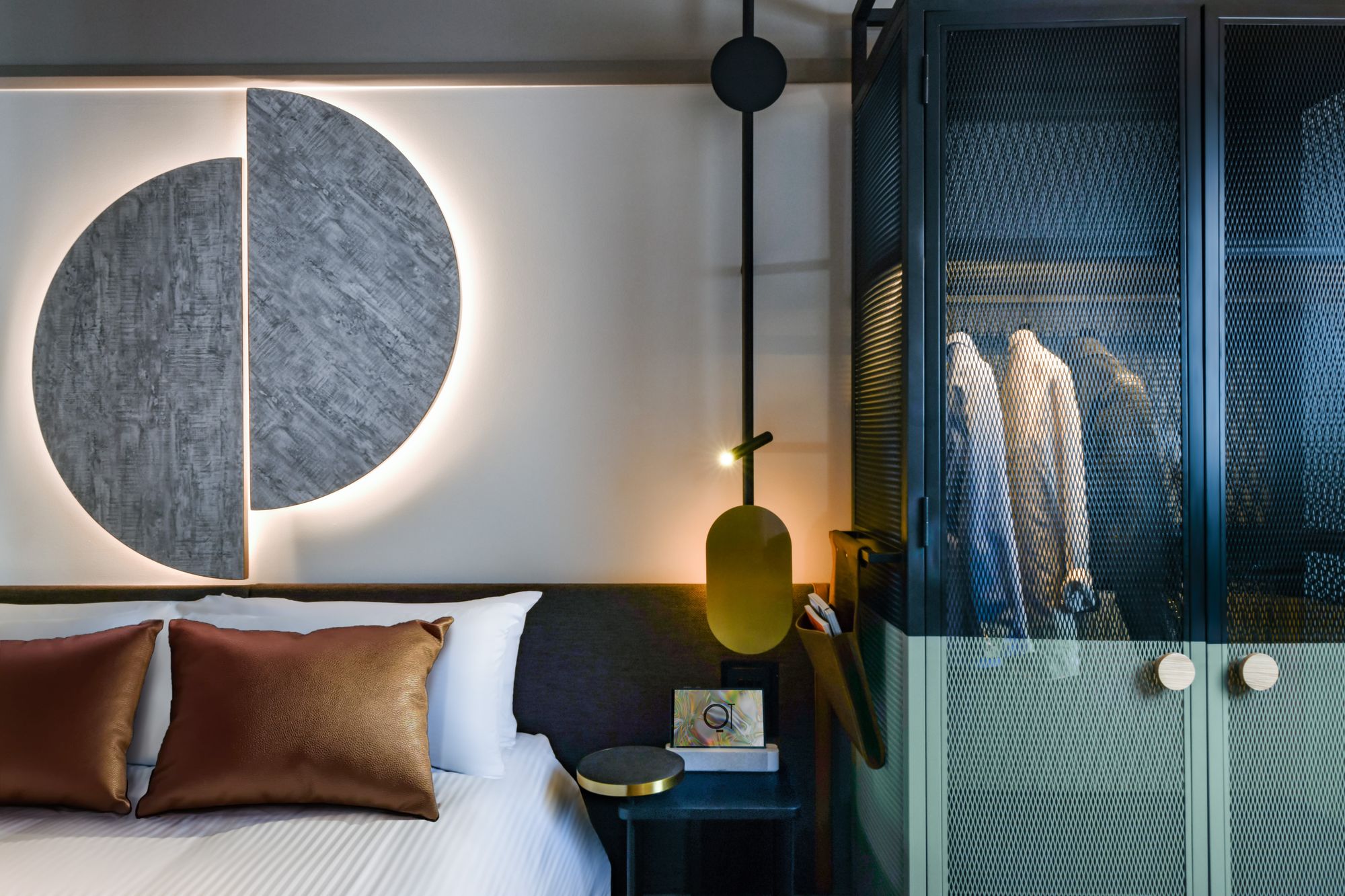 QT Newcastle, housed within the heritage-listed, 113-year-old David Jones building, has a strong visual and design led character with quirky elements, striking artwork and custom graphics that pay tribute to the hotel's coastal surroundings.
Architect: Nic Graham & Associates
Photographer: Laneway Studio
MACq 01
Hobart, TAS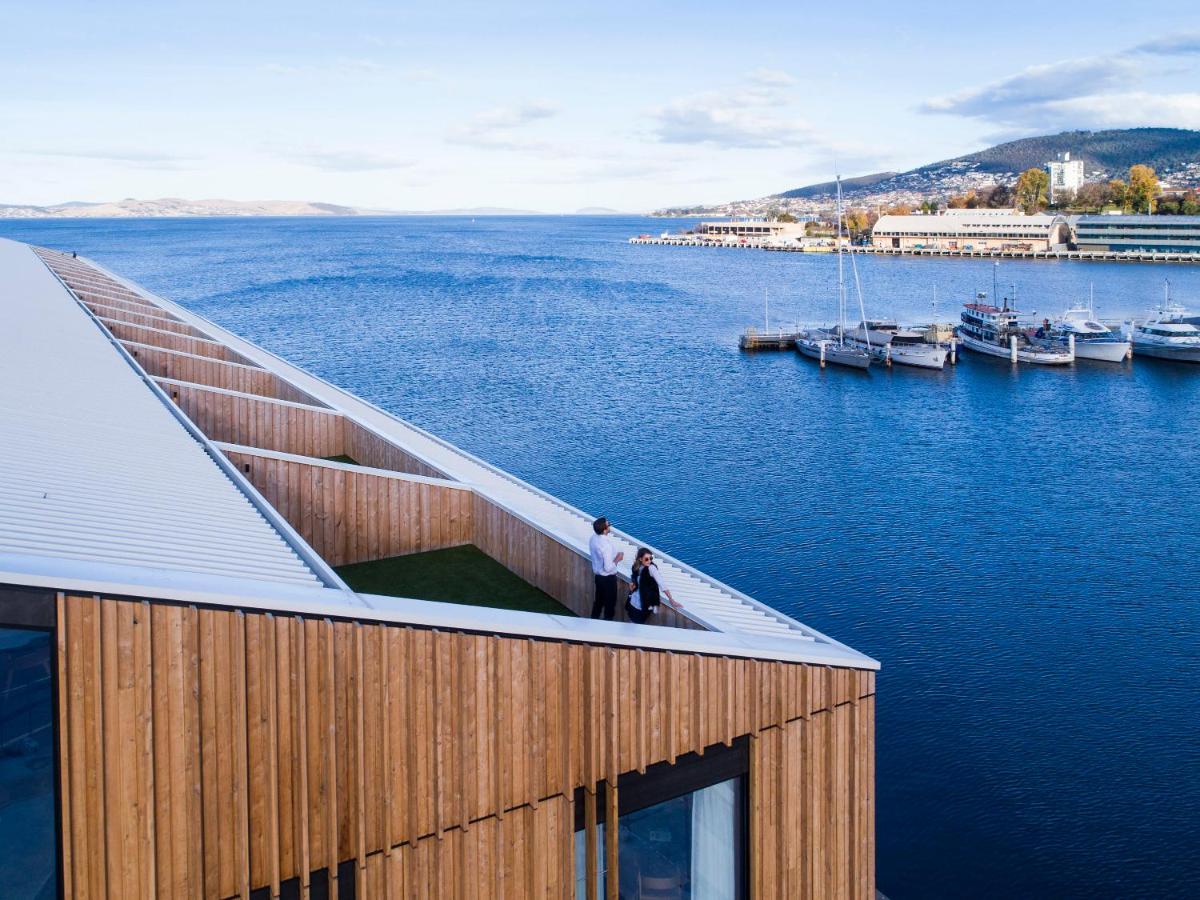 Located at the Old Wharf site on Hobart's waterfront is Australia's first storytelling hotel — MACq 01 Hotel.
MACq 01 was architecturally designed by CIRCA Morris Nunn to complement its nautical surrounds and appears to float above the wharf, thanks to a glass-encased ground floor. Behind the ground floor windows are an atmospheric restaurant, bar and lounge for enjoying the city's most enviable waterfront aspect.  The hotel was designed for relaxed luxury with high-quality furnishings and remarkably spacious rooms.
Architect: CIRCA Morris Nunn
Photographer: Adam Gibson
Lilypad Palm Beach
Palm Beach, NSW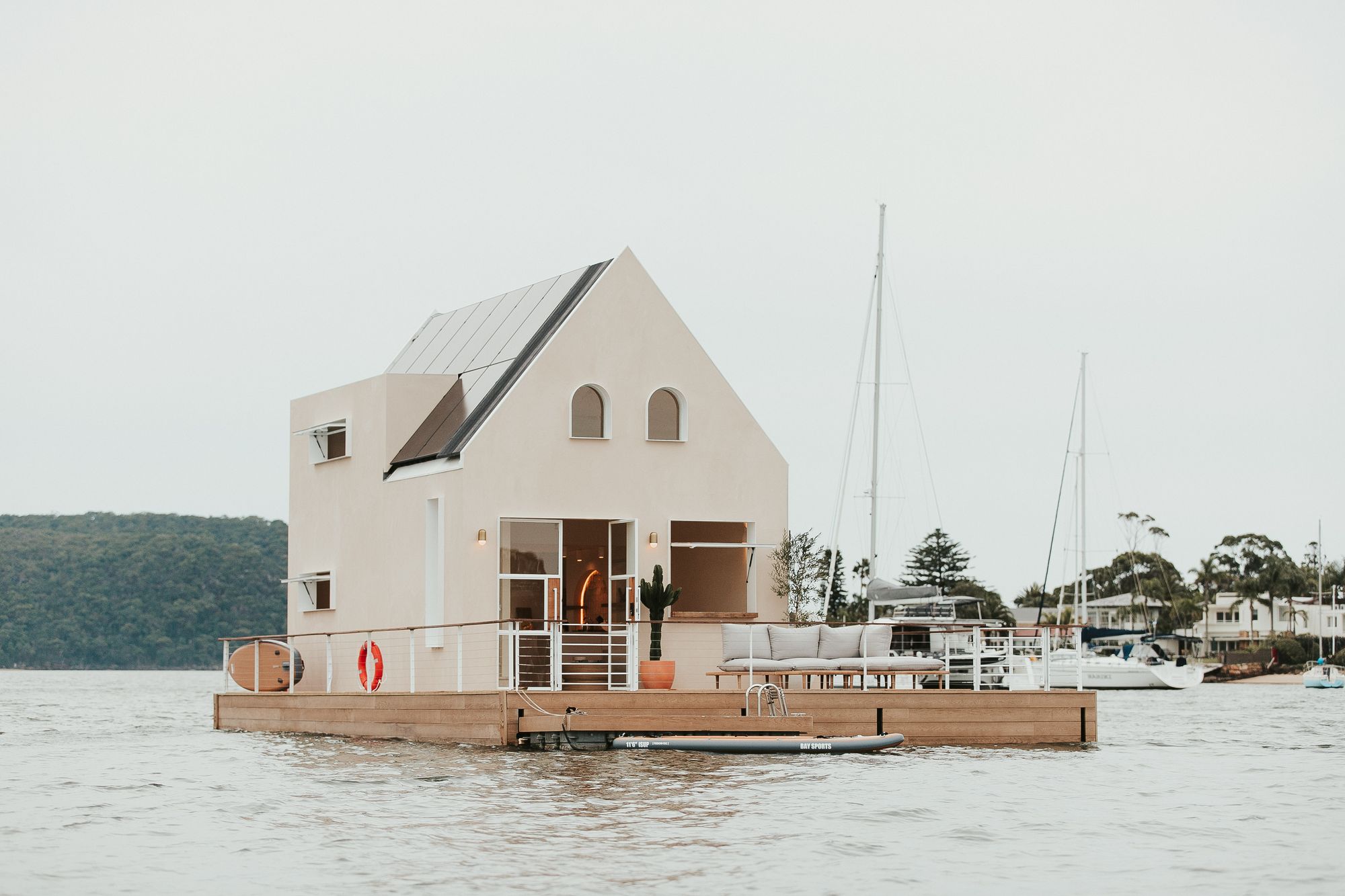 Lilypad is a luxurious floating villa for overnight stays and intimate events in the most tranquil of settings.
Lilypad Palm Beach was born by breaking the mould of traditional boating design to create the most unique sustainable escape with uncompromised luxuries.
By combining innovative engineering, classic design and traditional craftsmanship there is a sense of real connection to her surrounding marine environment. The name Lilypad captures the essence of this vessel precisely, She is a low lying vessel with an unparalleled connection to the body of water she rests on.
Photographer: Ian Davidson
CNTNR
Upper Scamander, TAS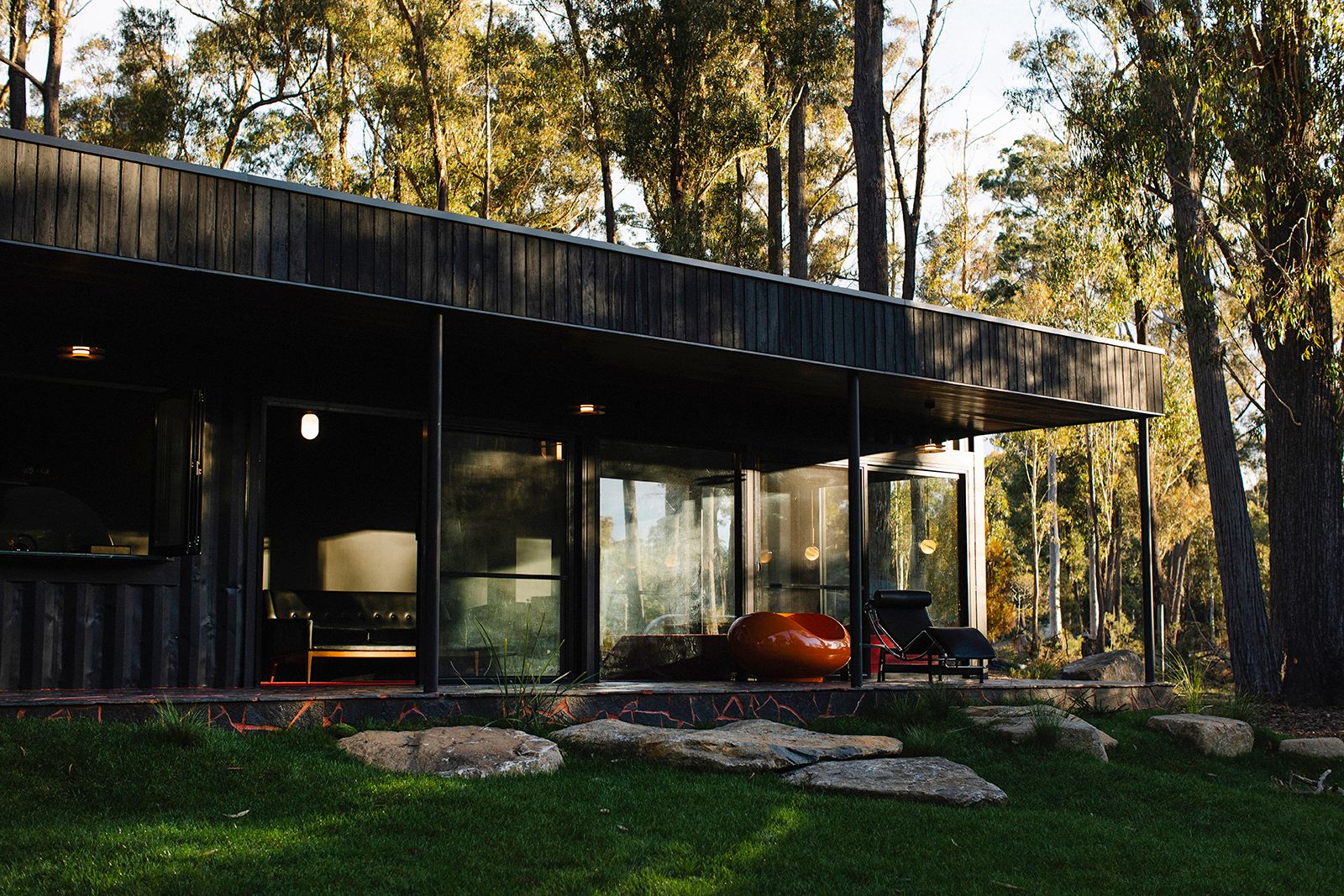 CNTNR is a converted 40ft container located beneath the gumtrees on the Scamander river. It's the perfect place to switch off after a day of exploring what our beautiful coast has to offer!
Architect: Dan Stanford
Photographer: Ian Davidson