Playstreet by name and playful by nature - the Hobart based studio is the culmination of landscape architects and co-directors Miriam Shevland and Carl Turk when they joined forces in 2013.
Since then, Playstreet's portfolio has grown from projects of a school and play-based nature to designing some of Tasmania's most interesting and iconic landscapes.
Sasha Spasic: Looking back to 2013, Playstreet's initial focus was on nature play and school-based work, a principle that remains strong. Can you explain the initial interest behind these types of projects?
Miriam Shevland: It started around the 'Building The Education Revolution' time when a lot of money was going into educational projects including my children's school. The principal asked if I'd be interested in designing the kindergarten play space - I'd never designed one back then, but luckily one of the early years teachers was well-versed in nature-based play. She said: "I don't want any bright plastic colour, I want it to be imaginative and for the kids to explore using all-natural materials".
She put me in touch with a book by Prue Walsh called Early Childhood Playgrounds which was incredibly inspiring and the ideas in there helped shape the space from an awesome 'roly-poly' grass bank to a variety of different levels and textures including sand and mud play. From the success of this space, many others followed. Prior to that time playgrounds were mostly off-the-shelf pieces plonked in softfall.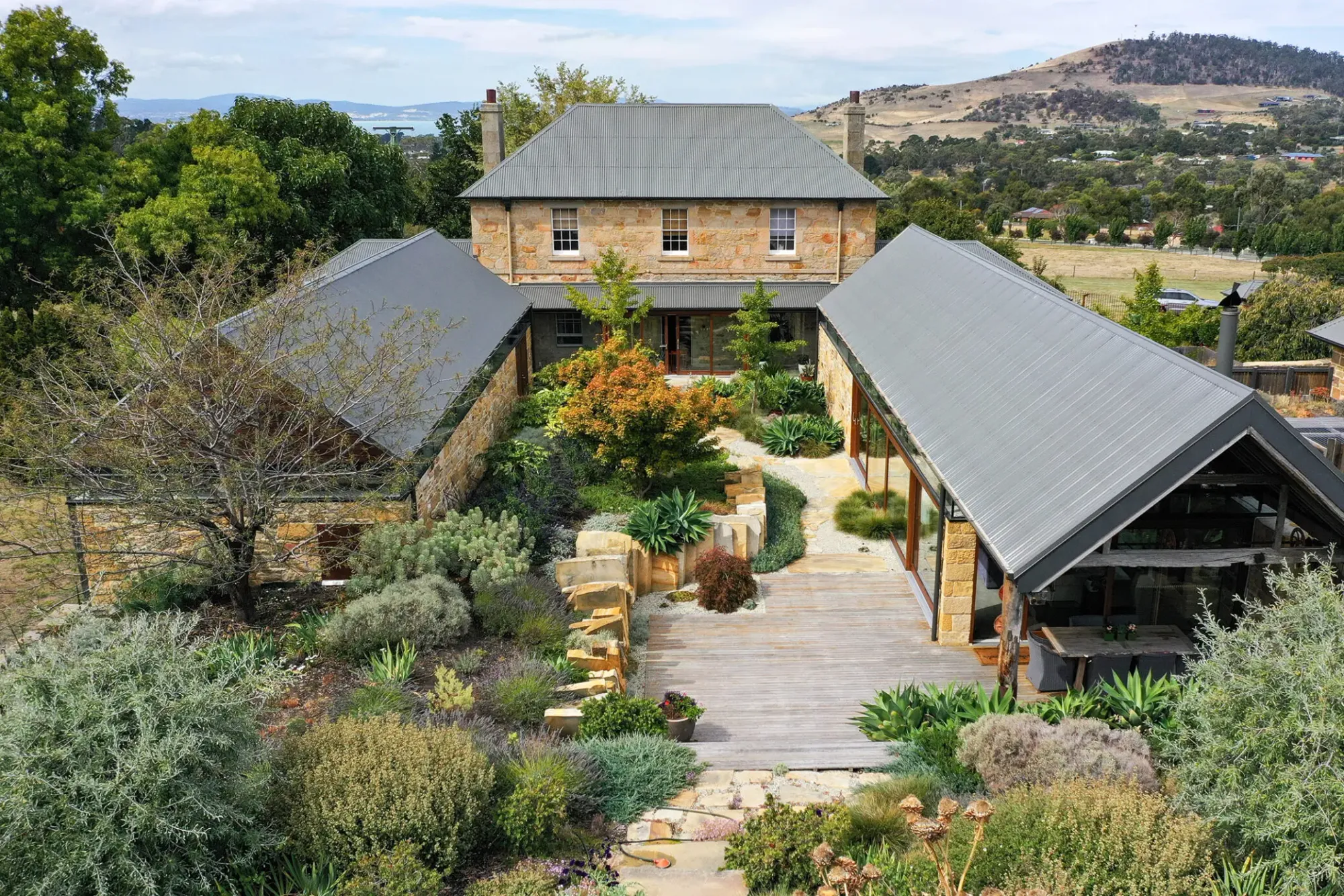 SS: How has Playstreet's portfolio of work grown and developed over the past decade?  

MS: Landscape architecture is a small profession in Tasmania -  you get a lot of work for the sheer fact there aren't many people down here to do it. When we first started, we were doing small residential projects for architects around town and through that built good relationships from which a lot of our work now comes.  
Carl Turk: Kangaroo Bay Parkland was a real breakthrough project for us that had an overlap of urban design and play. Being on a waterfront and part of a mixed-use precinct, it was a great public domain project for us to have built and went on to win a state award.
Miriam is now working a lot with First Nations people which is growing to be a stronger part of the business and as an office, we are engaging regularly with the local Tasmanian Aboriginals for our continued cultural learning.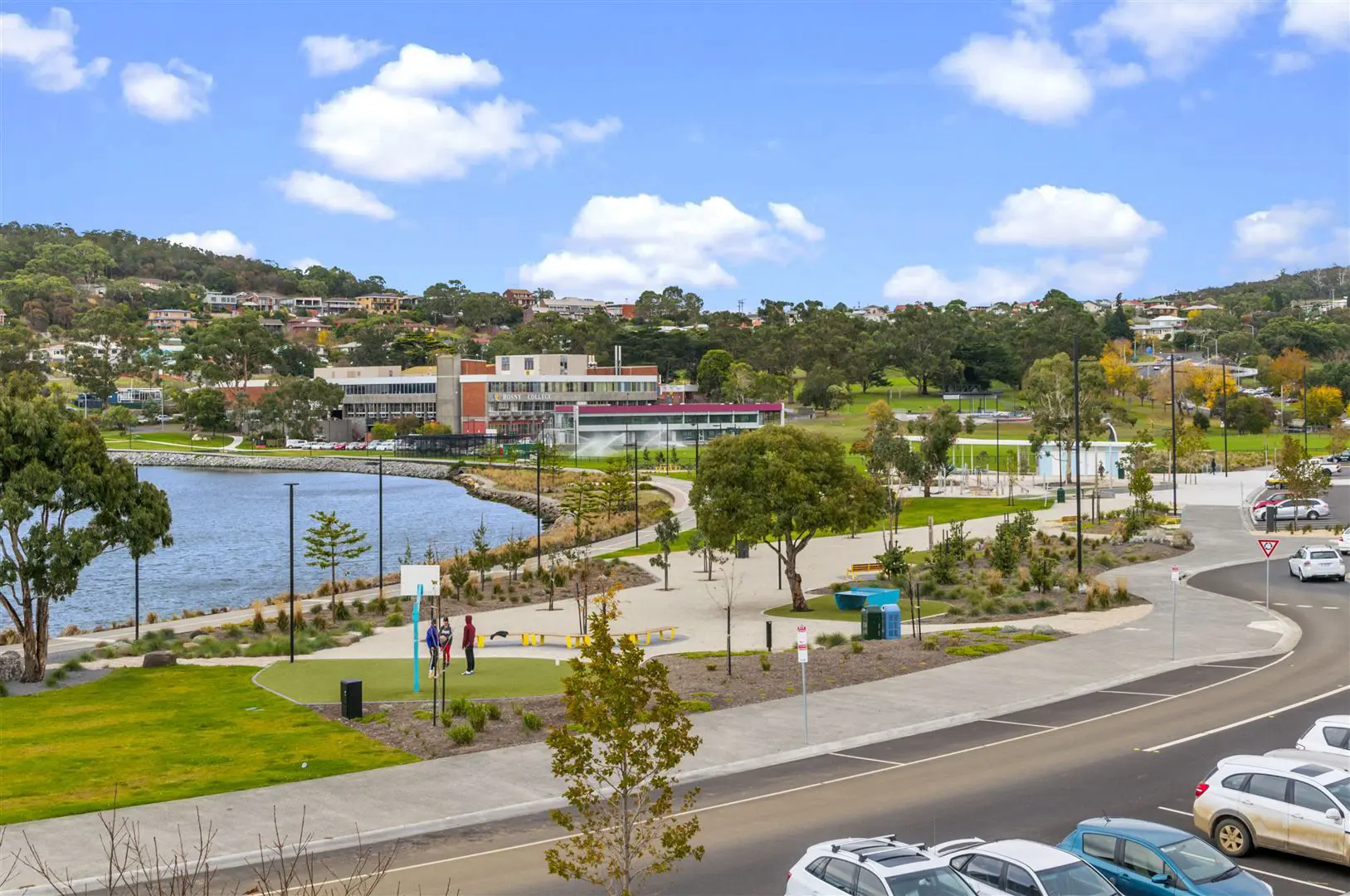 SS: Community engagement is a big part of how Playstreet operates – what are the benefits you've seen through this process and the outcomes on your project work?
MS: Some of our best ideas have come out of engagement. We designed a kindergarten play space at The Friends School using extensive consultation. I read the kids a Doctor Seuss book called My Many Colored Days which talked about emotion and colour, so rather than asking what they wanted in the playground, we asked what they wanted to do when they felt happy or angry or sad.
One of the little girls wanted 'shiny happy bling' in the playground, so Carl and I went to the local  Bunnings and got a heap of shiny, coloured pebbles that the landscapers could seed into the creek bed. We went back six months later and walked into the classroom which was full of mosaics the kids put together for 'The Shiny Way', which is what they call the Creek. The attachment to the creek bed was a direct result of the consultation with the children.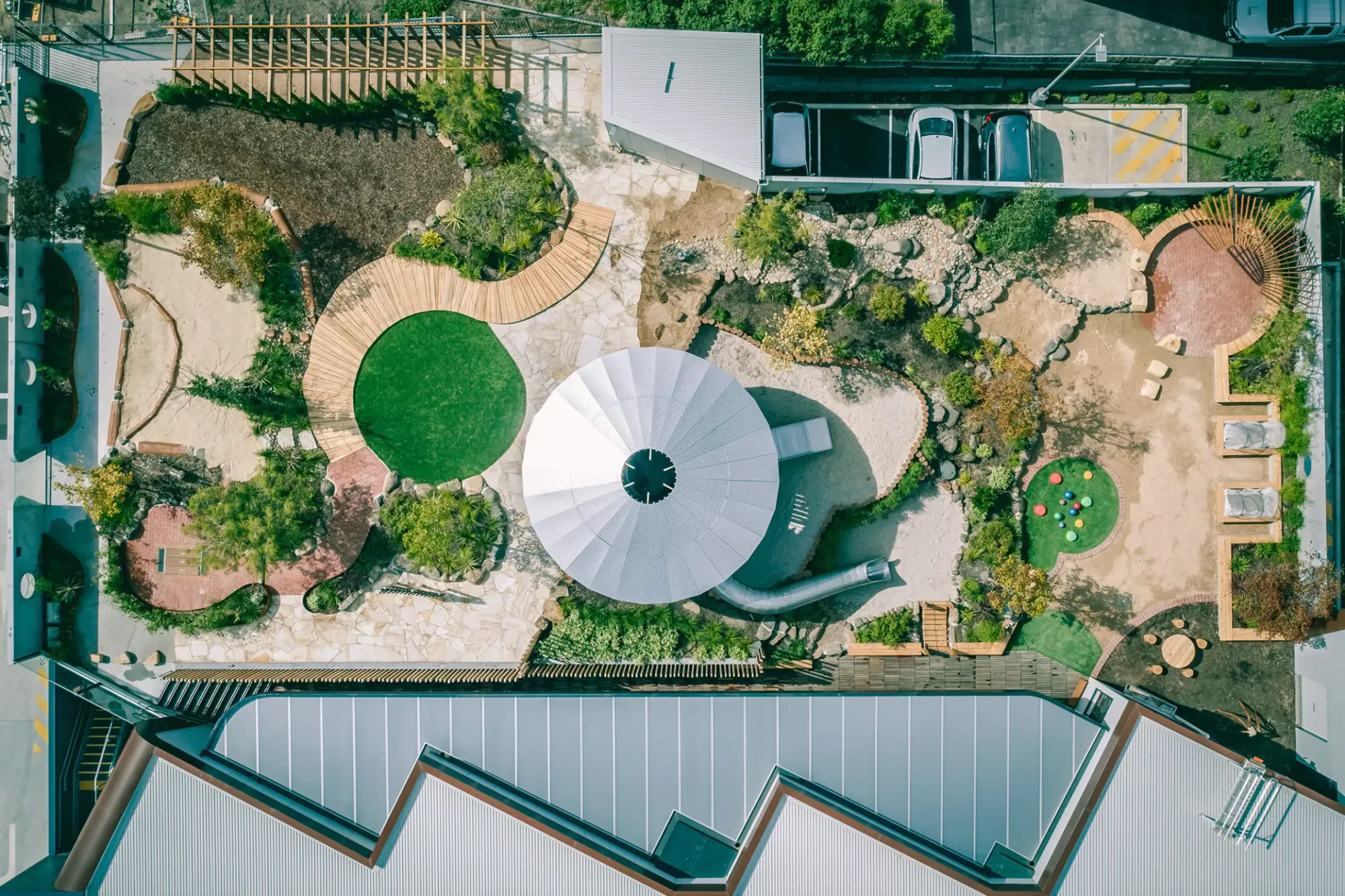 SS: You've created a beautifully dynamic play space on the rooftop of the Discovery Early Learning Centre in Launceston. With most of the landscape on structure, what are the constraints you found yourself working within?
MS: The whole job was a challenge. After we designed it, the engineers saw the drawings and it ended up that the amount of steel to support it all was going to be cost-prohibitive so we had to rethink some of the design. The client actually came up with the solution of a lightweight planter bed construction. The project was a great example of client, designer, and builder collaboration.

CT: It helped having a very good builder because sometimes these things are not black and white. For example with boulders and stones, we can design the look and feel but it's a bit of an art form and we need our landscapers to buy into the concept. Also, the planting went in at full maturity, so there was instant impact rather than being constrained on budget and putting in small plants that don't survive because the kids end up trampling them.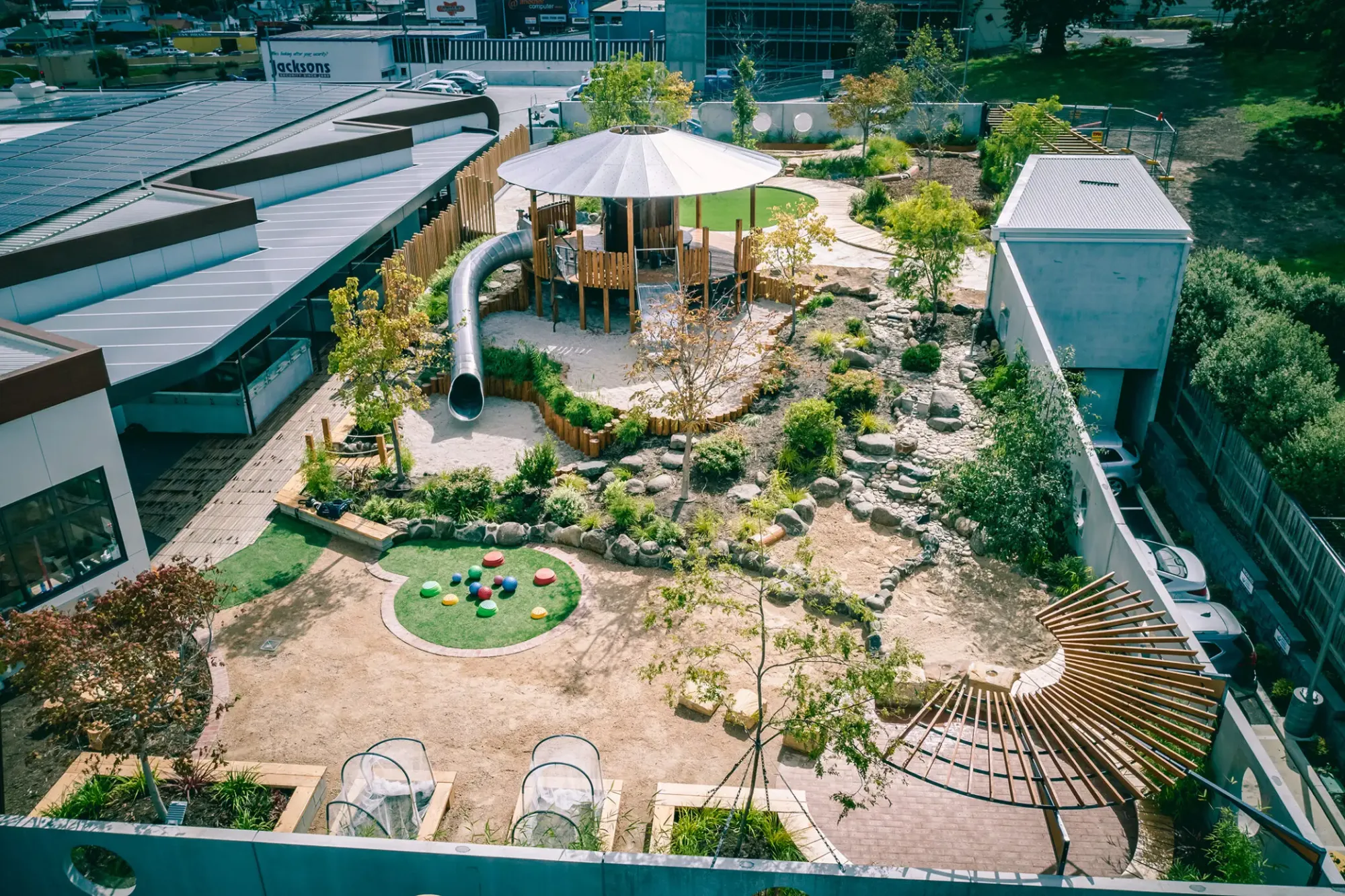 SS: Do you find yourself temporarily suspending your adult 'hat' and having more of a children's outlook when designing play spaces?
MS: Absolutely - you have to go back there and think "What would I have wanted to do?" and remember what it was like. Luckily, both Carl and I grew up in the 70's/80's when you didn't have screens and spent most of the time outside. Carl grew up in New Zealand with a redwood forest in his backyard and I was the same with a mangrove swamp in mine that became our playgrounds.

You grow up learning how to play imaginatively and that helps feed into everything. Both of us also have kids who over time have been the sounding boards for our designs.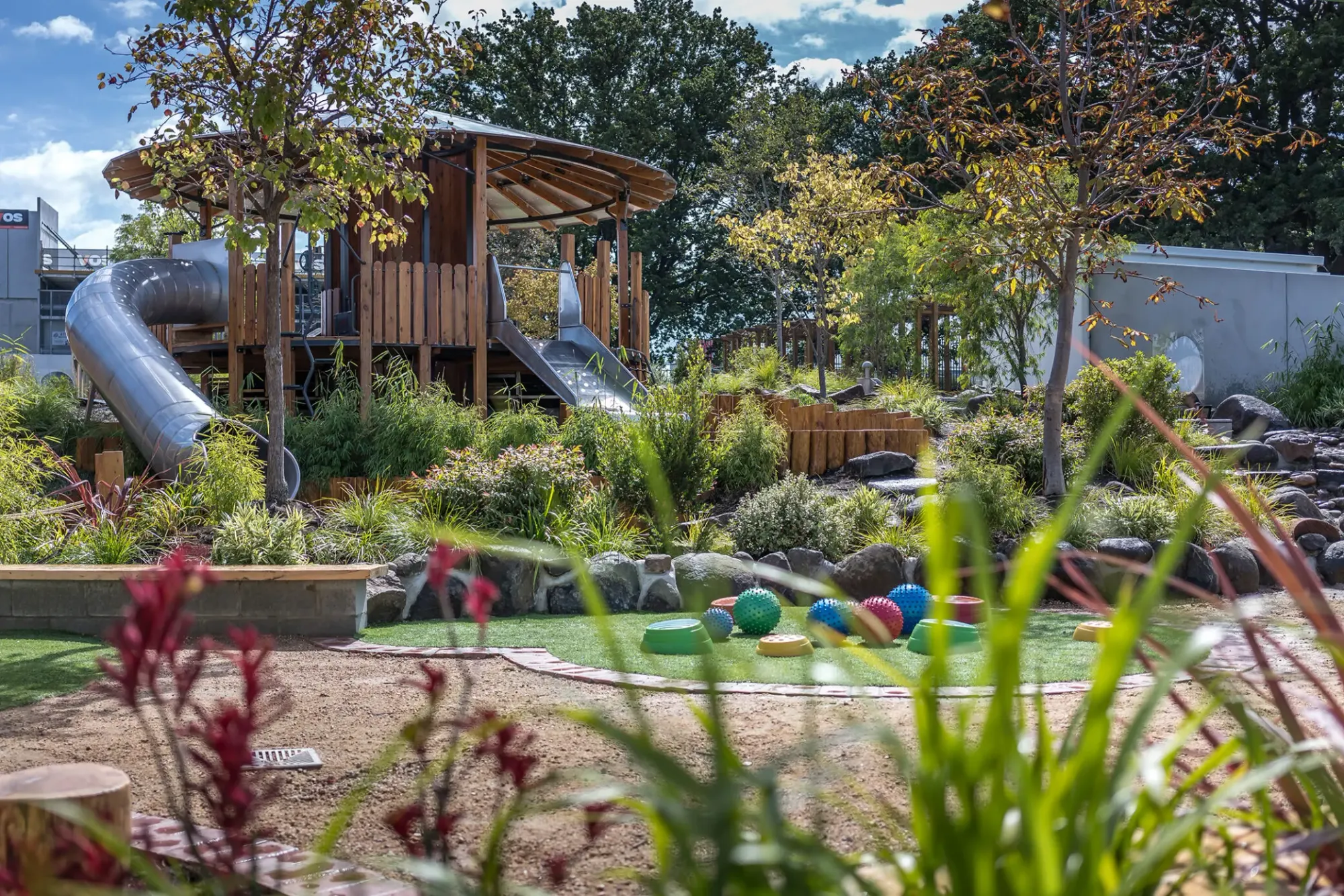 SS:  Contrasting the DELC is the alpine-set Cradle Mountain Visitor Centre. You mention the mountain's geology as underpinning the concept design - what were challenges of this site versus the experience you wanted people to have?

CT: The challenge was that Alpine plants are very slow-growing. The plants that went in were already four years old and procured from seed, so the process goes back to 2016. There is a hard landscape that's interpretive in its own right which is where the idea of using the surrounding geology came in lieu of having a soft landscape to support it initially.
The two rock types we used are Dolerite, the darker rock of Cradle Mountain, and the lighter colour Precambrian stone from the surrounding hills. Together, these two local geologies create high contrast in the landscape.
CT: We're also trying to educate visitors to stick to the paths in the National Park because you can cause damage very easily by veering off the tracks which is a big issue at Cradle Mountain – people walking off to take photos.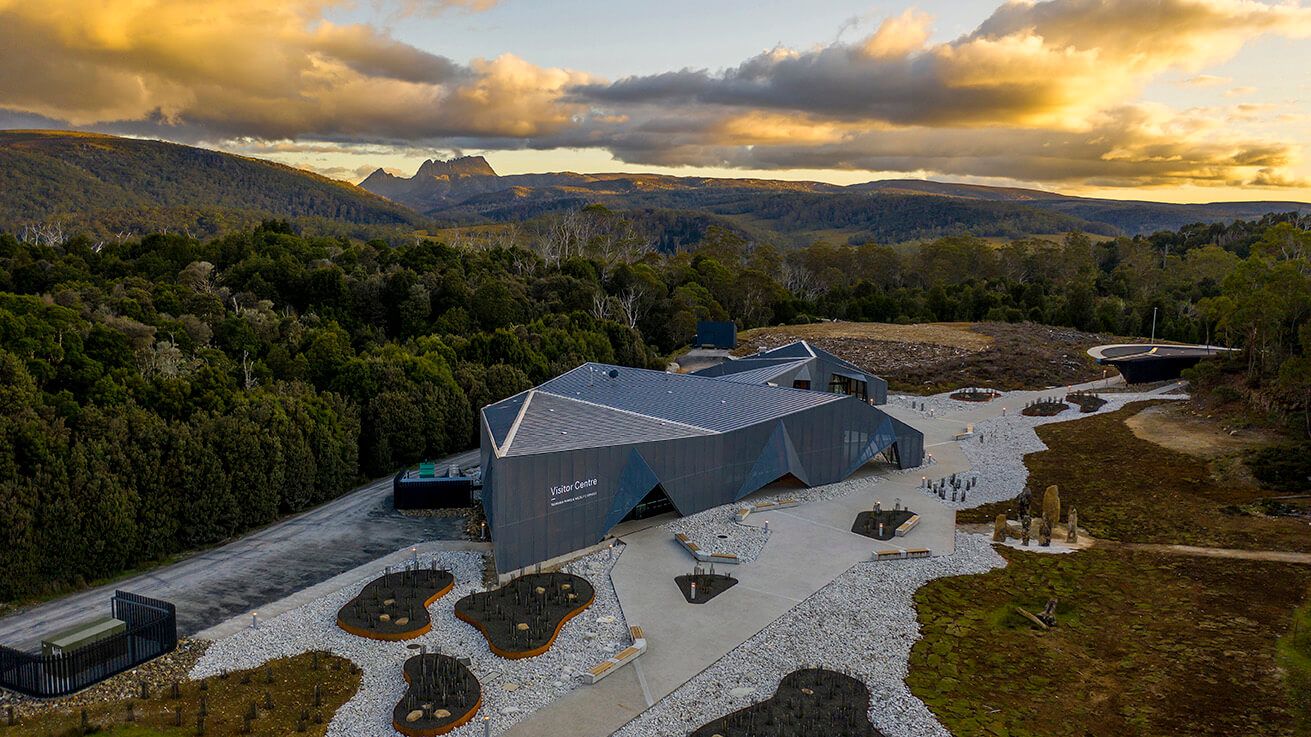 SS: Working with architects Cumulus Studio and the Department of Parks and Wildlife – was it a collaborative process to ensure unity was maintained between architecture and landscape?
 
CT: That's where the central, big path is more about the architectural form that is angular and kind of an in-between. It was a process, we did previous concepts that were much more naturalistic however we worked hard to get our organic forms in there. We realised this through the corten steel beds off the side of the path, and inspiration for those were the mountain tarns and lichen forms. So whilst they sit separate from the central path, it worked out well.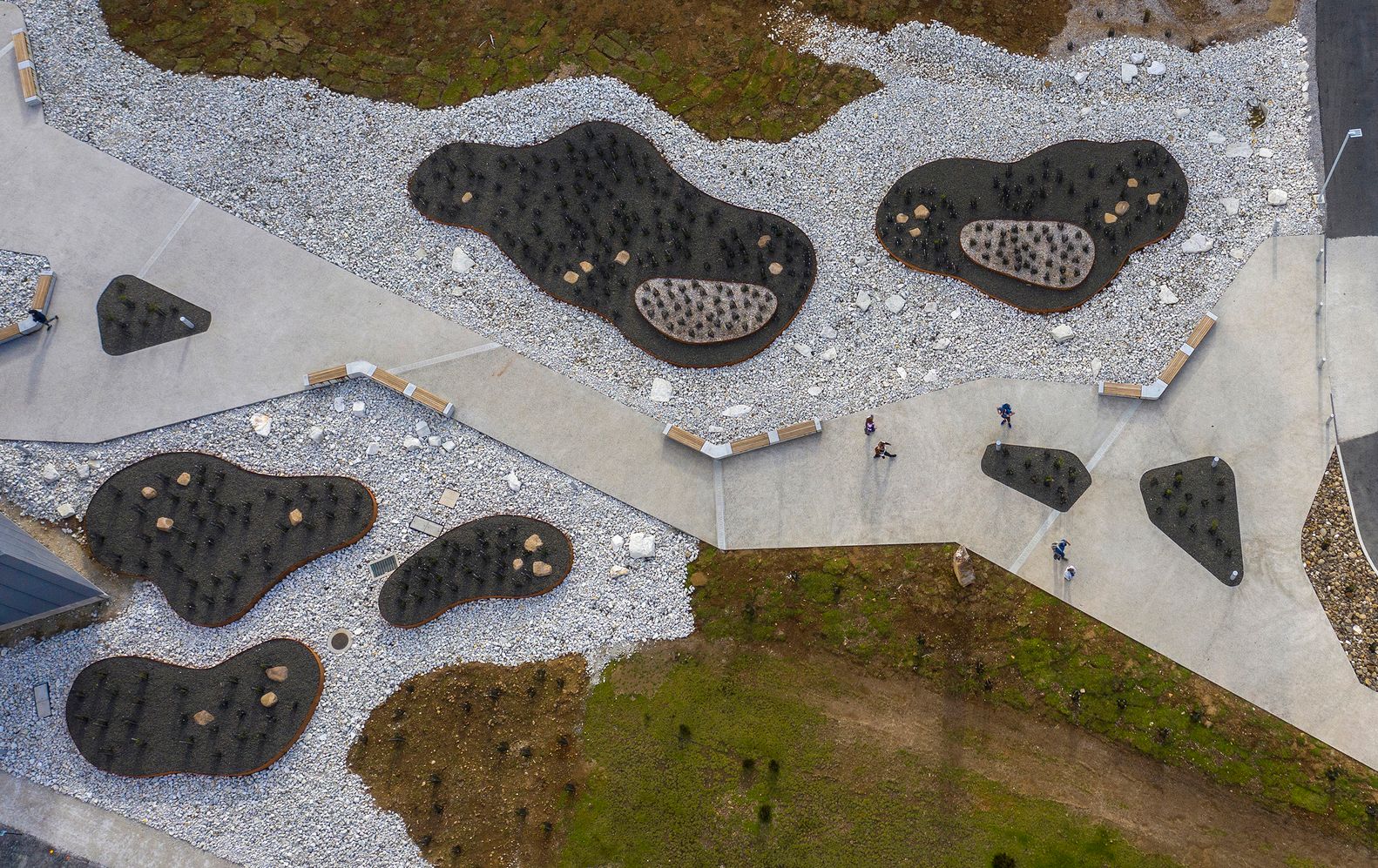 SS: The project is part of a 'Gateway Precinct' to the National Park. How is landscape architecture best positioned in allowing people to enjoy our natural wilderness whilst at the same time fostering respect for such places?
MS: It's becoming quite tricky in Tasmania because visitor numbers are exploding and it's putting national parks under a lot of pressure. I've been to Cradle plenty of times where people jump off the bus, take a photo, and jump back on, which is not experiencing the park. They want their shot saying "I went to Cradle Mountain". There's a lot of Instagram damage'.
It's about designing in a way that keeps people on track, with Parks and Wildlife managing visitor numbers and education about where people are visiting. The boardwalks are great because they keep feet off the ground, water can flow under them and it's a simple technique that's been used forever.  

CT: And the big thing is also trying to get inclusive access now that all the parks are being upgraded, so at least access for all visitors is being considered more in design.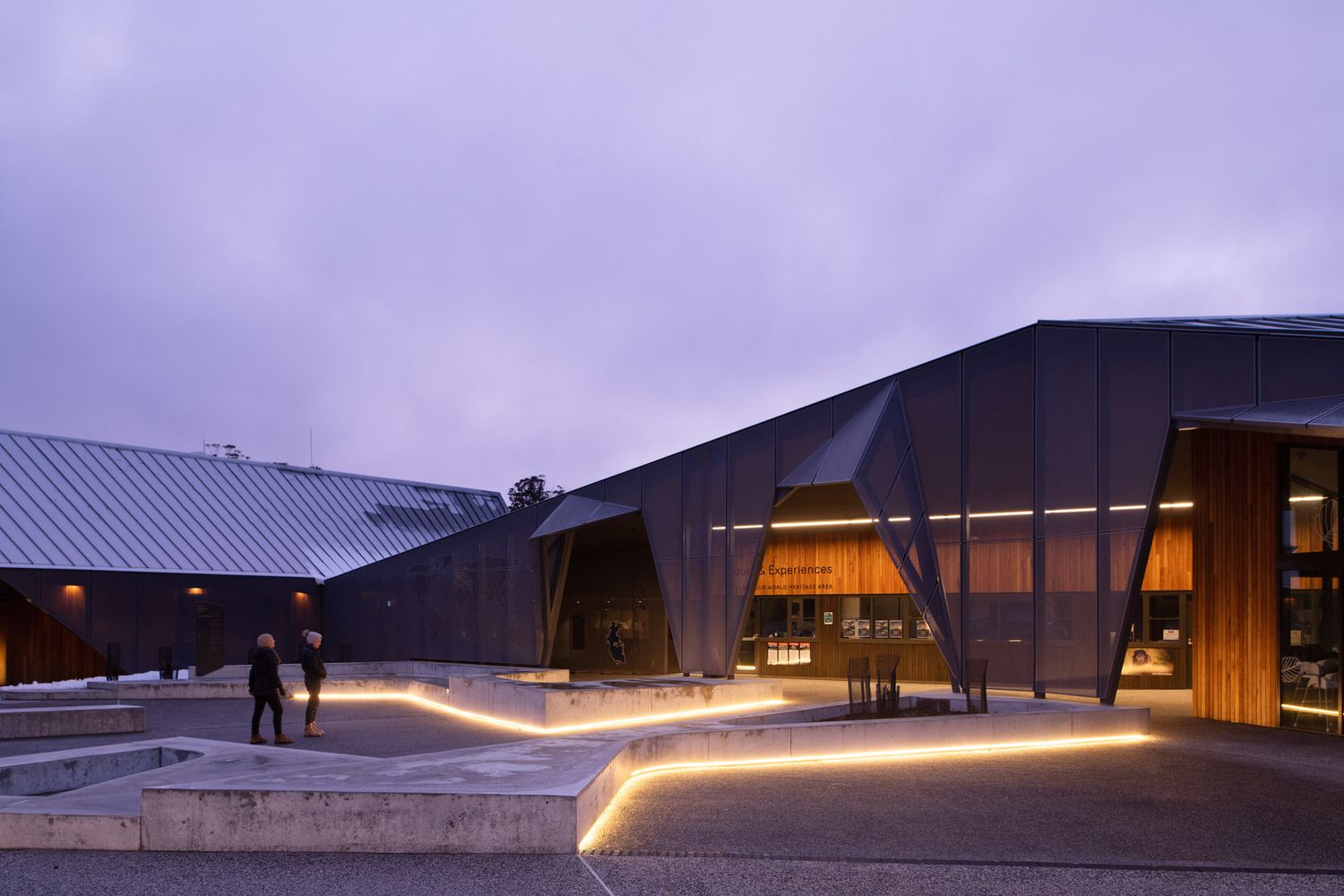 SS: Finally, reflecting on your own careers, what have been the most important lessons you've learnt through designing landscapes?
CT: For me, it's about being open-minded with our consultant friends but also with contractors on site. Landscape is not black and white, it's quite tricky, so often in natural environments we're relying on our contractors and landscapers to help us with the vision.
Sometimes my downfall is too much 'give and take', I sacrifice some of the outcomes to keep everyone happy. But what I think has helped is being open-minded with communication and how we nurture those relationships. It's a bit like cooking, your love goes into the cooking and now I need their love to go into the landscape.

MS: Mine is along those lines but also not being too scared to ask questions or thinking you need to know everything. And having the confidence to say "I don't know what you're talking about". Whether it's an engineer or a landscape contractor, you only have to ask once and then you know the answer.
You have to surround yourself with nice consultants that you know you can trust and have those conversations with. That's when it works together and that's the beauty of landscape projects.  
---
To discover more about the Playstreet studio and projects, follow the link below: https://playstreet.com.au/